The data statistics is gotten from Ethnologue, a global data statistics website.
Ethnologue uses its database to cover and record most of the world's languages from different ethnic groups accross the world.
So far, they have mapped out an estimated 7,111 languages still in existence and spoken by a lot of people.
•LANGUAGE ORIGINS✓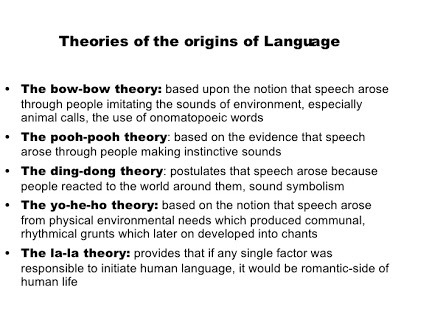 Language origins refers to when and how humans started using sound to communicate and eventually formed a recognizable language pattern which everyone in the community can easily understand.
The 100 most spoken languages in the world are grouped according to the following Language origin: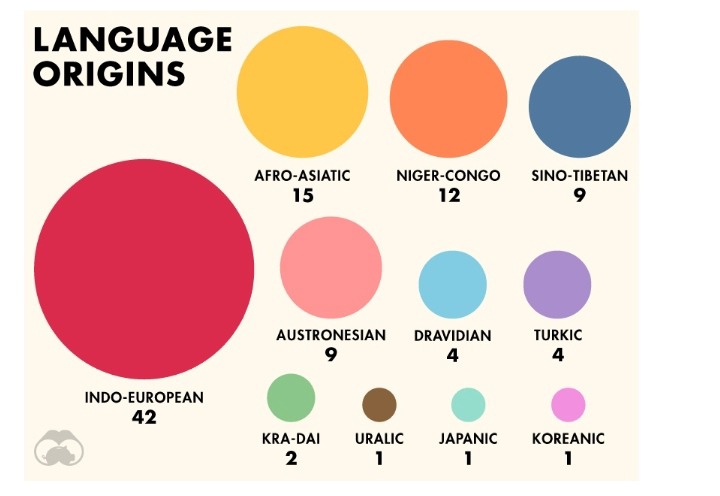 LIST OF THE 100 MOST SPOKEN LANGUAGES IN THE WORLD.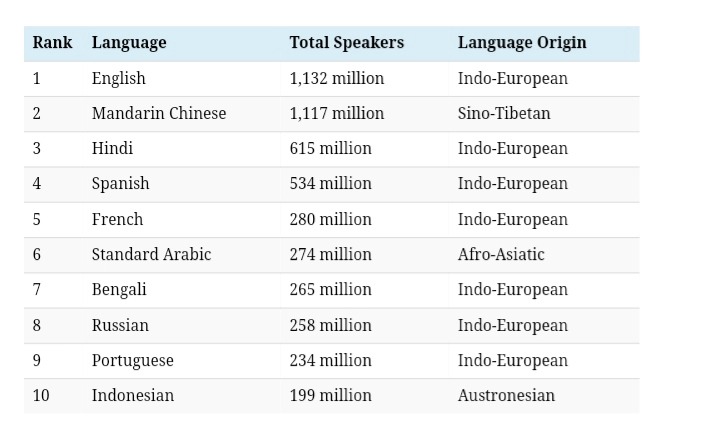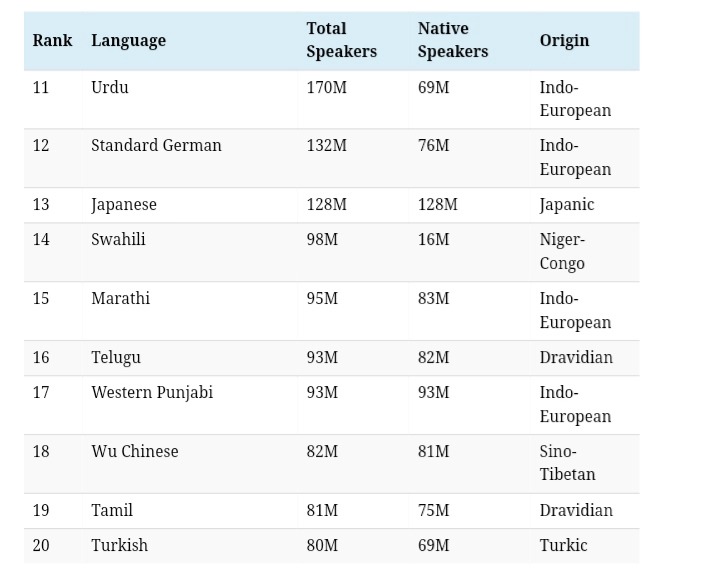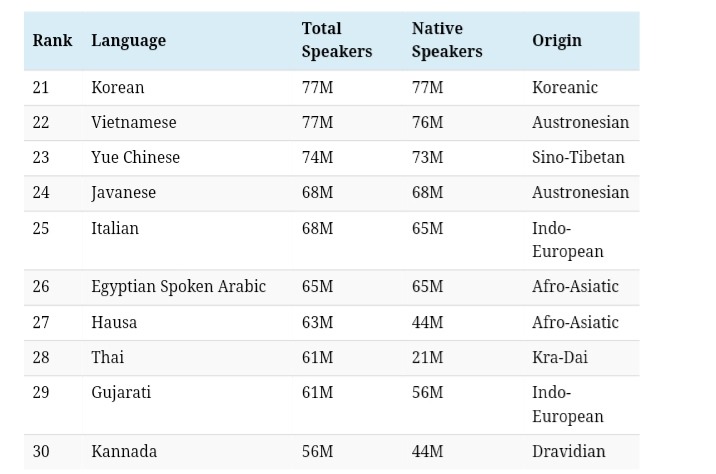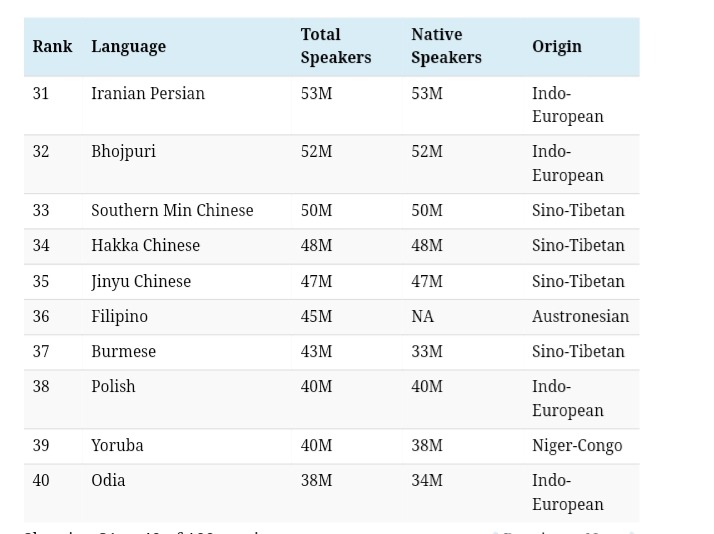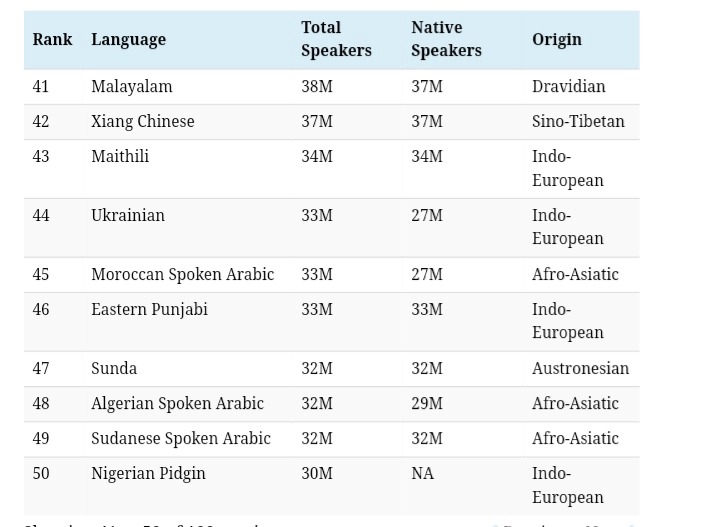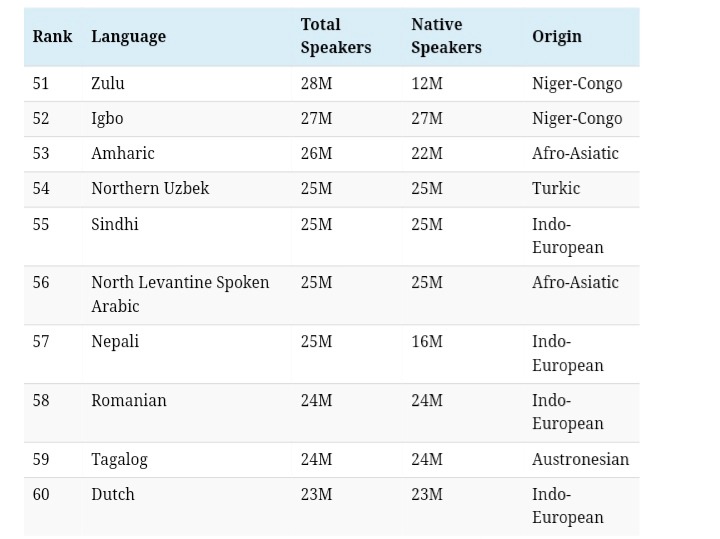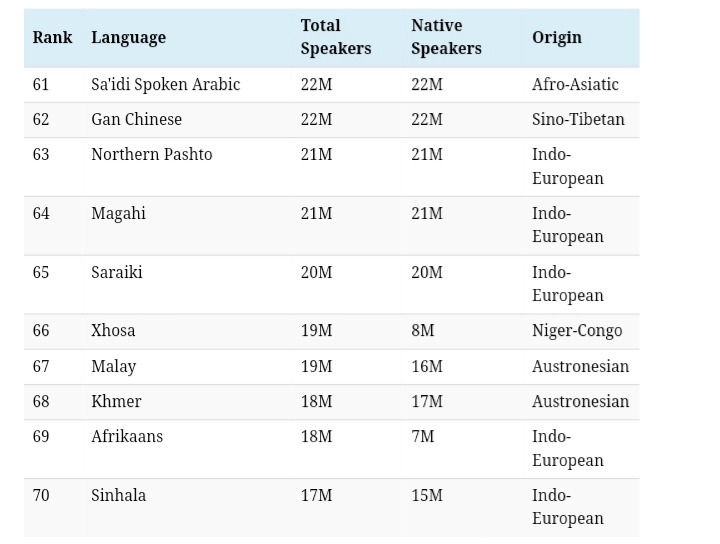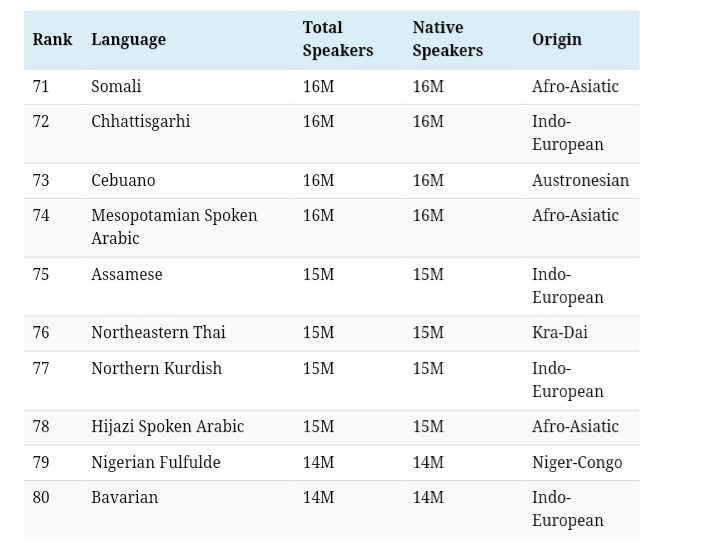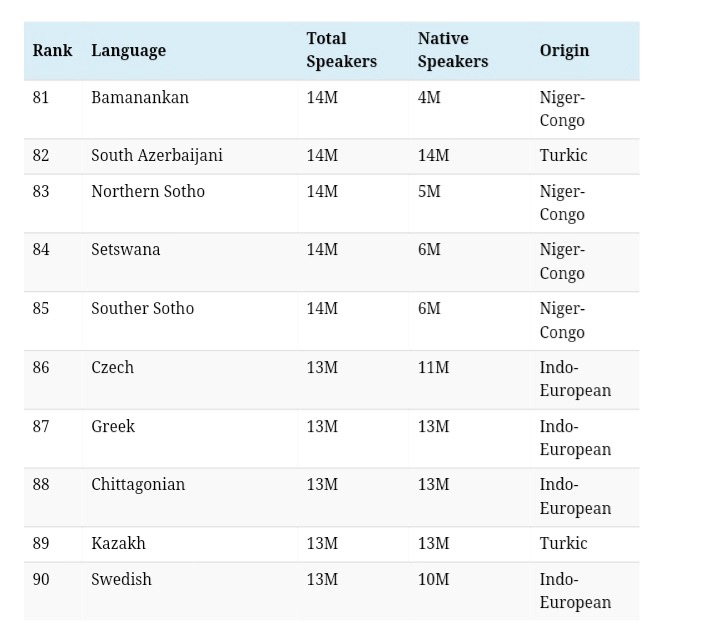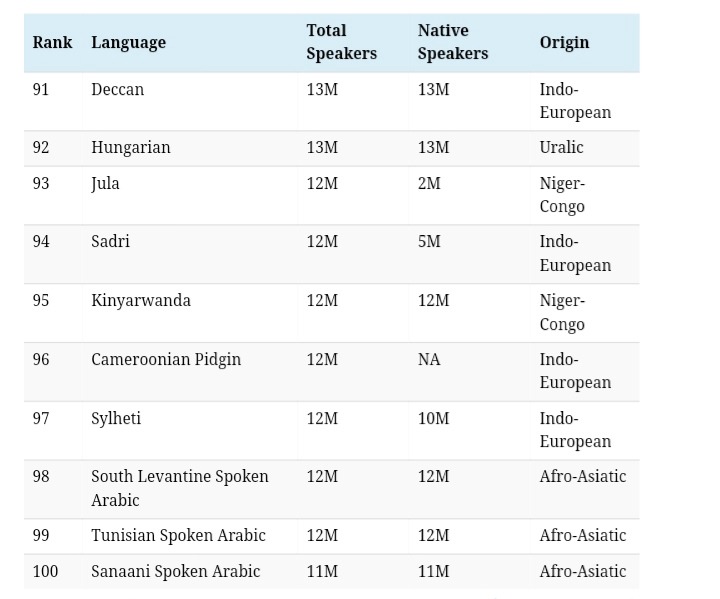 English Language is the most spoken language around the world and is ranked 1st. It comes with no surprise though as the language has penetrated deep into almost every culture and most people can easily relate to it. Again, English as the major language of big heavy weight media giants like Hollywood has also helped to sell the language more.
The Chinese Mandarin ranks 2nd on the list. However, it ranks first as the language with the most native speakers.
Swahili, ranked 14th, isthe highest spoken native language from Africa on the list with 98million speakers.
Hausa Language comes 27th on the list, making it the biggest spoken language in Nigeria and third in Africa (Egyptian Spoken Arabic is the second most spoken language in Africa).
Yoruba language comes in at number 39 on the list and 2nd in Nigeria, while the Nigerian Pidgin English is the 50th highest spoken language on earth with 30million speakers worldwide.
Igbo Language lands as the 52nd highest spoken language on earth and 3rd in Nigeria.
However, when language is ranked by native speakers, this is the top 10 languages with the highest native speakers: