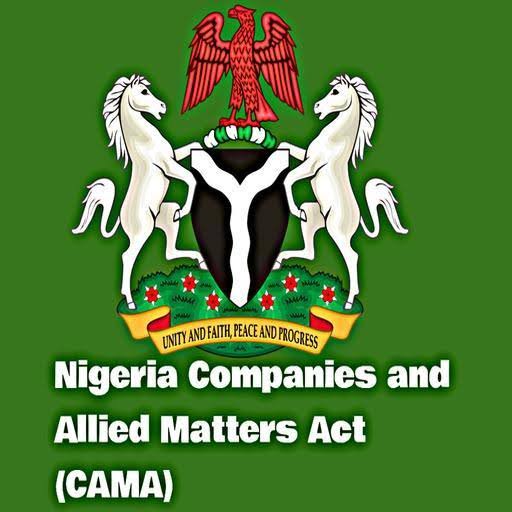 The Companies and Allied Matters Act, 2020 (CAMA) is the law that regulates business transactions in Nigeria.
On the 7th day of August, the Companies and Allied Matters Act (CAMA) was given assent to by Nigerian President, Muhammadu Buhari. By this act of assent, the president repealed the existing Companies and AllIied Matters Act
This has ended a thirty (30)yrs old wait for innovative solutions to some of the major challenges facing business transactions in Nigeria. The innovative solutions and amendments introduced by the newly signed Act has been seen as a step in the right direction by stakeholders.
Here are 15 innovations introduced by the newly signed Companies and Allied Matters Act, 2020:
1) ELECTRONIC FILING AND PROCESSING OF SHARE RELATED TRANSACTIONS
There is also provision for electronic transactions with the Corporate Affairs Commission, the government agency responsible for enforcing the provisions of CAMA. Electronic share transfer, e-meetings and electronic filings are now possible in line with the provisions of the newly signed Act.
Also, all electronically filed and generated documents certified as true copies are admissible as evidence in Courts. This makes the transfer of company shares easy using online facilities. This means that electronic signatures is now acceptable by the Corporate Affairs Commission.
2) VIRTUAL ANNUAL GENERAL MEETINGS (V-AGM)
Directors can now hold remote virtual meetings from anywhere in the world. In the past, every one must meet at an appointed venue for the Annual General Meeting. This provision helps curtail in incidences like the COVID-19 social distancing regulations.
3) Single member or single shareholder companies. In the past, the minimum number to form a company in Nigeria was 2. Now, a single person can easily form a private company. This is good news for everyone.
4) STATEMENT OF COMPLIANCE
The new law also replaced the previous "Declaration of Compliance" with "Statement of Compliance".
What this simply mean is that someone seeking to establish or register a company no longer need the signature of a lawyer to do so. In other words, it is no longer compulsory unlike in the past. The Statement of Compliance can now be signed by the person applying for company registration or through their rightfully appointed agents.
In the Statement of Compliance, the applicant for company registration will certify that they have obeyed every necessary guideline or regulation and have complied with them.
5) REDUCTION OF FILING FEES FOR CHARGES REGISTRATION.
Charges are company properties which may be fixed (buildings, structures, real objects) or fluctuating (shares, stocks). The fees has been reduced to 0.35% of the total value of the charge a company is registering. This saves companies a lot of money, especially on fixed charges.
6) In cases of conflict of names, the Corporate Affairs Commission can now easily rectify the issue. In the past, applicants go to court to settle the issue.
This new development makes business registration a lot easier than before.
7) APPOINTMENT OF COMPANY SECRETARY
It is no longer compulsory for Private companies to appoint a Secretary before or after registration. However, appointment of secretaries still remain mandatory for public companies.
8) AID FOR INSOLVENT COMPANIES
The new law introduced a key strategy to help keep companies from completely going insolvent. Insolvent here means operating with more debts than current funds can cater for.
When a company is insolvent, it can longer fulfill its obligations and this may lead to retrenchment of staff and create an economic downturn which the government doesn't want.
This is why this provision was included.
9) PROVISION FOR LIMITED LIABILITY PARTNERSHIPS AND LIMITED PARTNERSHIPS
This means that limited liability partnerships can now enjoy the same status like limited liability companies. This means that partners can now be separate from their business unlike what was obtainable in the past. They will also enjoy the same tax benefits accruing to partnerships despite the limited liability status.
10) PROTECTION OF MINORITY SHAREHOLDERS IN PRIVATE COMPANIES
The provisions of Section 265(6) ensures that a director cannot hold position of chief executive officer and chairman together in private companies.
Also, the Companies and Allied Matters Act, 2020 as signed into law by the president provides for total disclosure and full transparency from a company of everyone holding the company's share.
Source and Credit:
•Companies and Allied Matters Act, 2020✓