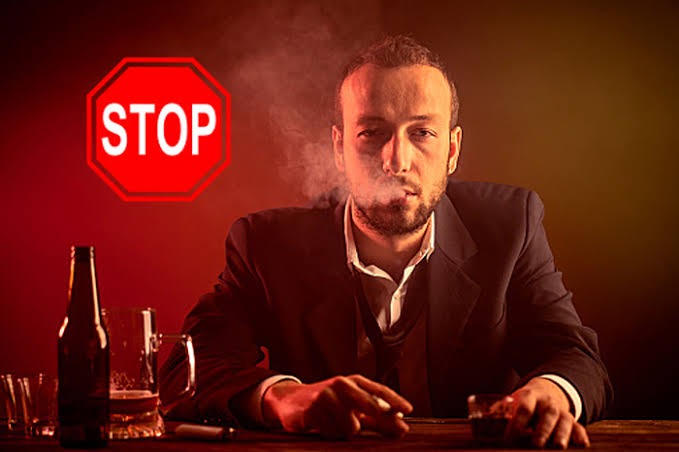 One should never live life carelessly and with a carefree attitude. Now, i am not going to dispute the fact that people have a right to live their life the way they want. I also don't have a right to tell you how to live your life, and what you should do with the rest of your life. I am not going to dictate your life for you.
However, should incase you come accross this write up, please do well to read it. Life is the most precious gift anyone can have. We also just have a single shot at it. This is why it's best to make the best good use of it while you still have it.
At all times, one should be able to recognise the difference between enjoying your life and wasting your life away on a rollercoaster of avoidable vicissitudes. Here are five signs that shows you are wasting your life away.
1. You spend too much time planning than you spend doing something.
Every successful person spent their time on things that are worthy, things that will yield better and bigger results in the future.
No doubt, spending time to draft your plans is a very good attribute as it shows the person is very meticulous. However, planning without doing amounts to nothing. In fact, it's called "daydreaming".
If you spend most of your time daydreaming about the possible things your plan will get you without putting your plan or idea to action will leave you with "would have been". Dream, plan, execute!
2) You worry too much about what other people think of you.
A busy person has no time for gossips. I don't mean this statement literally. If your mind is occupied with achieving your dreams and living your life to the fullest, you would care less about what people said or didn't say.
Peoples mouth are not zipped up, and the mouth will always do it's function. Therefore, it's not about you. Constantly worrying about what your friends, family and relations will say about you will limit your active utilisation of all the wonderful opportunities life offers you.
Though listening to your family and friends is good, one should never let them dictate how their one's goes. This means that you should get ready to disagree with your immediate close circles if you feel they're limiting you. Remember, you only have one shot at life, and death can snatch it away at any given time. Worry about only what people who add value to your life think of you.
3) Replacing sleep time with unproductive activities.
I cannot stress on the importance of sleep to health overall. Sleep is one thing you should never joke with in your life. Sleep should never be delayed, deferred or replaced with unproductive activities. Doing any of this will affect your sleep cycle, and you will pay dearly for it.
Sleep refreshes and recharges the body. It gives the body the needed rest and relaxation the body needs to perform optimally and efficiently. Remember, we are not machines. Then again, machines break down too.
You are wasting your life away if you find yourself replacing sleep with activities that add no value whatsoever to your life. This includes late night movie watching, playing games, banter or unnecessary discussions. Now, I'm not saying any of the above is wrong or bad. However, to each according to its own time. If sleep comes, don't resist it.
4) You spend too much time on unproductive engagements.
This activities are acts that are done to while away time. This includes social media, playing video games, or watching TV.
Doing all of the above in moderation is not bad. However, if you find yourself spending too much time pinging on social media for hours, then you are wasting your life away. The exception though is if you are making money through it. In this regard, it won't be an aimless activity anymore.
Video games and TV is for entertainment purposes and should be utilized as such. When you find yourself spending too much time on them, time you would have used to create or add value yourself, you are wasting your life away.
5) Life of the Party!
Most people have heard of this world. Life of the party here simply refers to the extremely outgoing person who can't seem to sit down and take a breath for one second.
They jump from one party to the other, from one booze drinking carnival to the next marijuana smoking joint. They know everything about every happening place in town. They may even be gainfully employed, but their finance goes entirely into sponsoring their life of the party lifestyle.
If you are one of this people, you are wasting your life away. One day you are probably going to wake up, and it's 50yrs for you on the birthday calendar. Then the bad news from the doctor about your cirrhosis condition may throw you into spending the every resources you have to be well and healthy again.
You can't cheat nature, and you definitely cannot cheat your own body. What you eat is what you see with the body. Live a healthy life, eat well.
Bonus:
6) Eating Junk Food!
Everything should be done in moderation. It's okay to buy a junk food once in a while and eat for lack of time or place to buy an actual organic food. However, don't make it a habit. Nothing good ever came from eating too much junk food. At most you become obese and build up unnecessary and unhealthy fats and bad cholesterol in the body. None of this are good for your life!