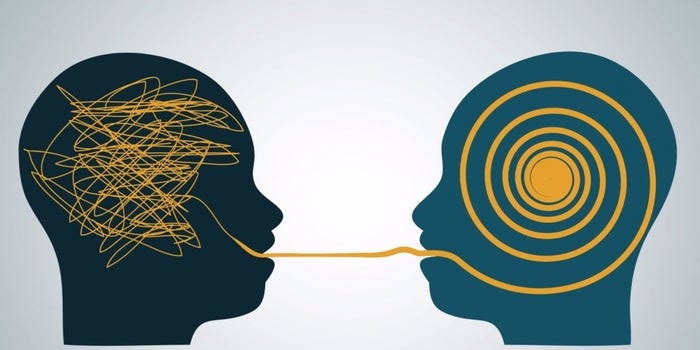 Emotional intelligence is one word that keep popping up in recent times. This is mostly because, it's importance in our lives cannot be underestimated. It is therefore understandable then that it is one of the highly valued skills employers look for in job seekers.
What is emotional intelligence?
As the name suggests, Emotional Intelligence involves using your intelligence as a person to understand how you feel in order to communicate effectively with yourself and others. It doesn't just end in communicating with yourself and others effectively, it also encompasses your ability to keep your emotions in check at all times, using your emotional control to diffuse complicated situations and some difficulties in life.
Understanding ones emotions has tremendous benefits. It helps you align with your feelings, turning negatives to positives, make informed decisions and build stronger relationships with those around you.
People who don't have Emotional Intelligence can easily be angered or riled up easily. They are also quick to unleash unmitigated missiles in form of vitroil and ill-advised emotional outbursts. This may lead them into saying things they don't mean and will surely regret later. This is because, nothing good ever came out of being in an angry state of mind! At most, the anger worsens the situation.
Though expressing what you feel is okay, it is not okay to not keep your emotions in check. It is what is expected of an adult civilised person. A lot of connections at both family and societal levels have been severed because the other person simply couldn't control their emotions.
Keeping emotions in check or having an emotional intelligence is also a good thing to have in this era of too many polarised societal issues. Not keeping emotions in check has led to many lives been lost to religious violence, destruction of villages and global wars! So, as you can see, this is not just an individual issue, it goes beyond the individual!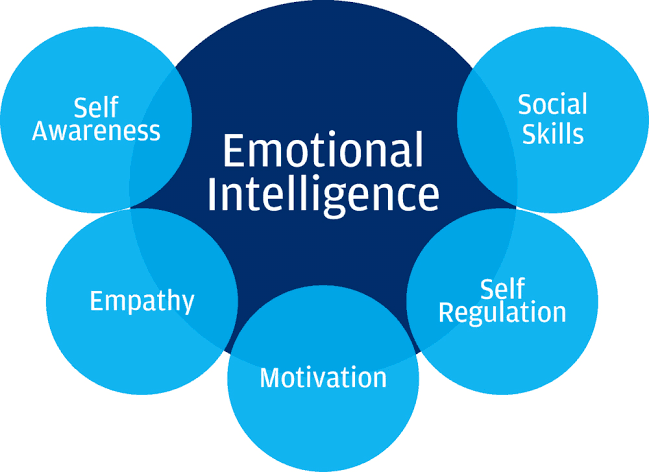 How do i become emotionally intelligent?
Emotional intelligence is built on the basis of understanding this three basic knowledge attributes and foundation:
• Self-management.
• Self-awareness.
• Social Awareness.
1) SELF-MANAGEMENT.
Self management entails that you should have control of your feelings at all times. In case you didn't know, the mind is very impulsive. I know you have probably heard of the word "impulsive buying". As you would expect, this involves buying things you don't actually need, but at the moment, your mind may convince you that you need it.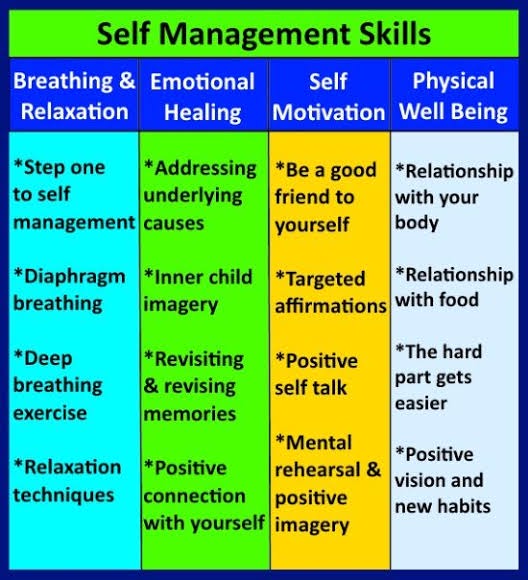 In other words, learn to control some of your impulsive behaviours like being quick to anger, feeling dejected, assigning unnecessary meaning to things, or even thinking and making up things you think others are thinking. Really, you are not helping matters, just compounding it for future emotional disasters.
Again, it also means doing what you said you would do exactly when and how you said you would do it. You have to try and keep up with your personal commitments. That way, there is no need to start manufacturing excuses for why you didn't do or keep your promises. You will be surprised that there are people who find it hard to keep their promises but still wonder why you don't take them serious about anything else they promise in the future.
2) SELF AWARENESS: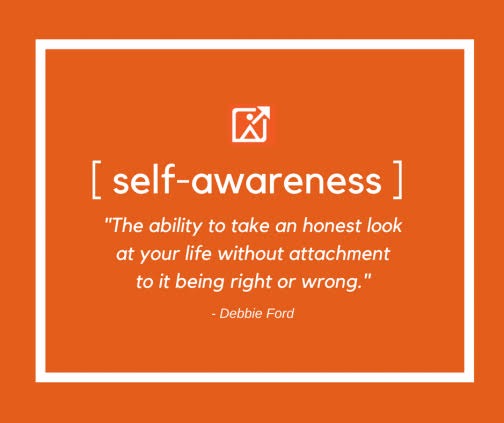 This simply means your ability to recognise your own feelings, knowing exactly what it suggests or means. You have to be able to know your emotional triggers and how to control it genuinely. This is because all of the time, we know things we don't like and things we like.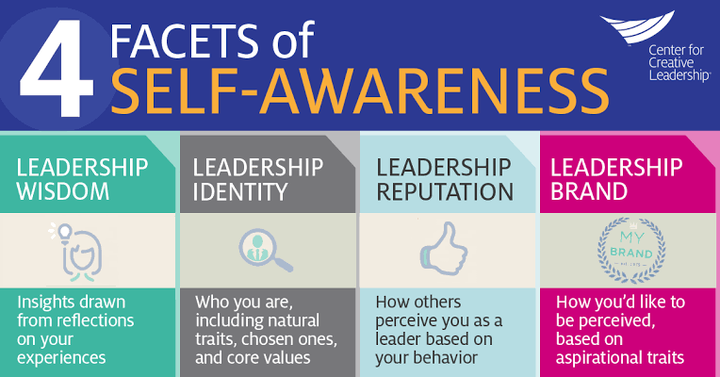 There is no need getting involved in things you detest only to turn out and look for who to blame afterwards. Self-awareness involves doing introspection from time to time, especially before bed or when you are alone. If there is a particular habit of yours people are talking about, it's mostly because they have noticed you doing it even though you might probably disagree. Be self aware, recognise your strength and weaknesses, align with only the positives!
3) SOCIAL AWARENESS: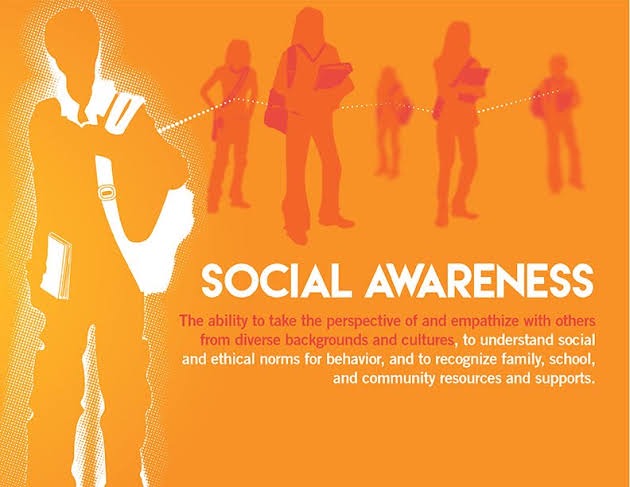 This proceeds directly from self awareness. If you are not personally aware of some emotions, then there is no way you can empathize with other people.
You can easily comprehend the emotional needs of those around you even when they're not said when you are emotionally intelligent about your own feelings. All you need to do is use your perceptions to understand the emotions, concerns and needs of others. This helps decode innate feelings like sadness, anger, pity, depression, happiness, hate, etc.
Emotional intelligence in this regard also helps you know what people detest or like. In plain text, it helps you decode the handwriting on the wall at all times, especially judging from the fact that some people don't like expressing themselves freely.
Being socially aware gives you an upper hand in relations with others because you can sync and empathize with them. This means that you don't go about using words or phrases that may trigger ill feelings. It also ensures you don't go about insulting other peoples religion or way of life since you would have known that same thing will probably not be taken lightly if it was you. Live and let live becomes your watchword!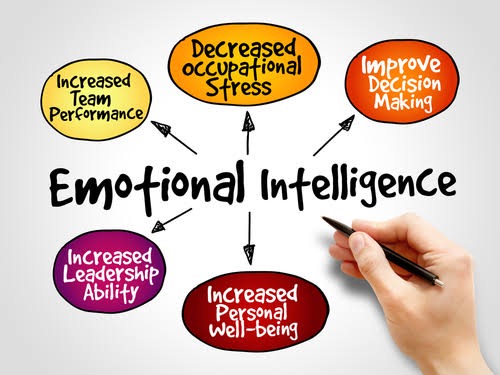 Now that you know the key foundations of emotional intelligence, here are some tips you can apply to help you learn and develop Emotional Intelligence:
• Watch your reactions to people and things or news. Before making up your mind about something, ask yourself if you have the full details of it. Some people will just jump into something without knowing all the facts. I have seen a lot of people conclude on a news simply from its headline. Honestly, no sane person does that. How often do you judge? Stereotype others? Do you judge people based on their religion and culture despite having no clue about it?
Before jumping to that conclusion of yours, ask yourself if it will be okay with you if someone just saw you and made up something about you without checking to see the veracity or otherwise.
• Mind how you react to stressful or irksome situations. If there is something i have learnt in this life, it is the fact that how we react to things usually affect our subsequent actions on it. What do you do when things go wrong or go the way you don't like? Do you start the blame game? Do you resort to sulking? Do you even take responsibility for your actions?
Minding how you react to things is a great way of gaining emotional intelligence over yourself and your actions. Try and stay calm whenever anything goes wrong in your acts or inactions. It is only with a calm mind that a lasting or better solution can be derived to settle the issue riling you up. Avoid much ado about nothing. If something bad happens, don't dwell on it. Instead, focus on what you can salvage from it. Even if your child destroyed that precious 1million naira television in your parlour, caning the child will not solve the problem.
So, always think of the next action you will take and consider if it will go a long way in getting you out of whatever was riling you up. If it can't, don't entertain such thoughts or actions to begin with. Again, the only way you can even do this is if you have a clear and calm mind from the beginning. Violence breeds violence you know, so a disturbed mind is likely to bring out disturbed solutions! Keep your mind calm at all times, that way, you can think straight!
• Again, always imagine how your actions or inactions will affect other people. This helps you keep a check on such actions. If you know that doing a particular act is going to make someone feel bad, why do it and apologize later? Really, that's not the sign of someone who is emotionally intelligent.
Self-evaluation is very critical here too. I admit that some things are not clear when it comes to human emotions, but the majority are very much clear for all to see. The golden rule still applies here irrespective of your religion, "do what you want others to do to you". Now, check that act you are about to embark on, will you tolerate it if it was done to you, your business, family or friends?
Having a grasp of things we don't like also helps to understand what the other people may not like too. If in doubt about what others do not like or hate, simply ask!
I hope you enjoyed this piece on Emotional Intelligence. Share, like or drop a comment. All will be appreciated. Thank you!