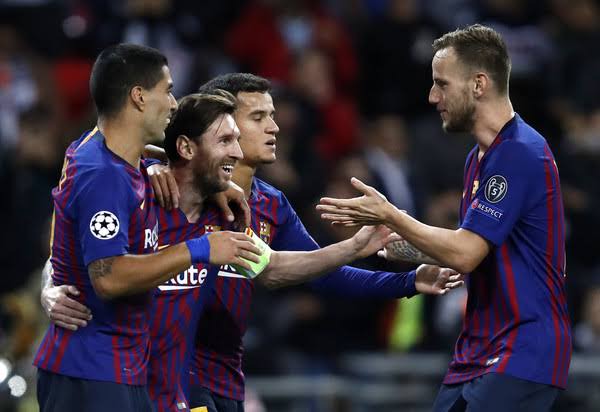 Ronald Koeman began his official role as the new gaffe for the Blaugrana side with the preseason test kickstarter on Sunday, and a training session yesterday.
Among the list of players missing from the training include Messi, Coutinho, Griezmann, De Jong, Vidal, and a whole host of other first team players who are either having transfer issues or currently on International duty.
Recall that Ronald Koeman had previously called some players over the phone when he took over the reigns as the new manager. It was reported that the new coach called players like Vidal, Suarez, Umtiti and Rakitic to start looking for new suitors to offer their services as they are not in his plans for the season. Suarez though reported for the first preseason training and we await what comes next for the Uruguayan. It was reported that Barca can let him go if they are willing to part with €14m.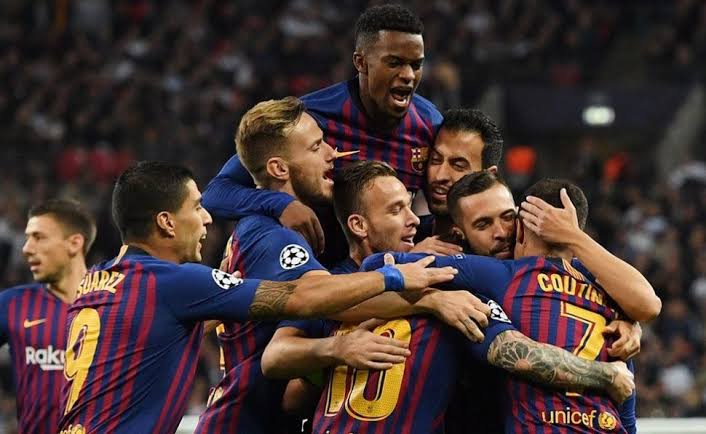 However, Rakitic was sold to Sevilla today for £1.3m on a four (4) years contract. Barca announced the sale through their Twitter handle and Sevilla acknowledged same.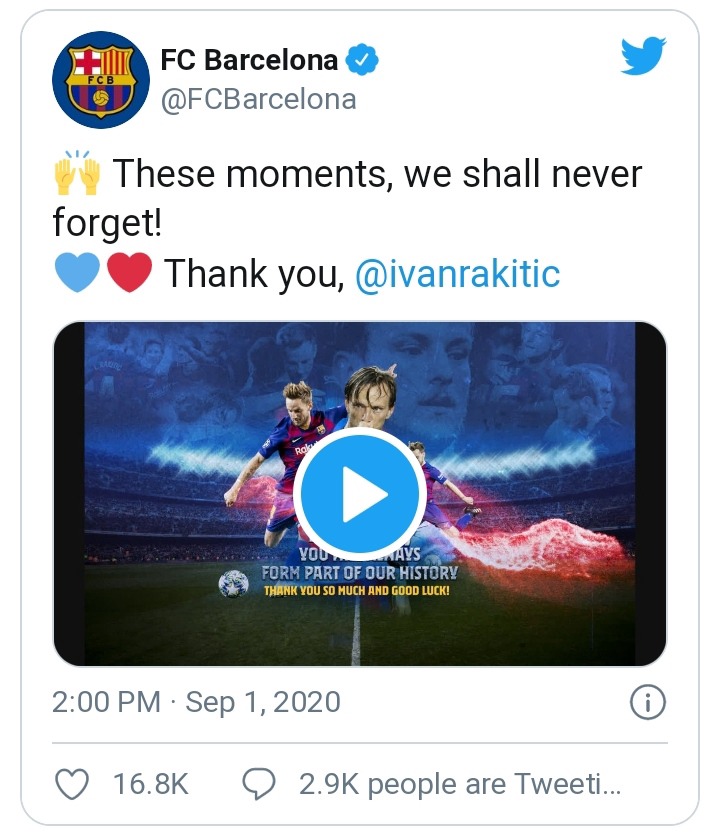 "FC Barcelona publicly expresses its gratitude to Rakitic for his commitment and dedication and wishes him good luck and success in the future.
Versatile, hard-working and with a good vision of the game, he ends his career as a Barca player with 310 games, in which he has made 40 assists and 36 goals. This Wednesday, September 2, starting at 11am, the farewell ceremony and subsequent telematic press conference of the player will take place."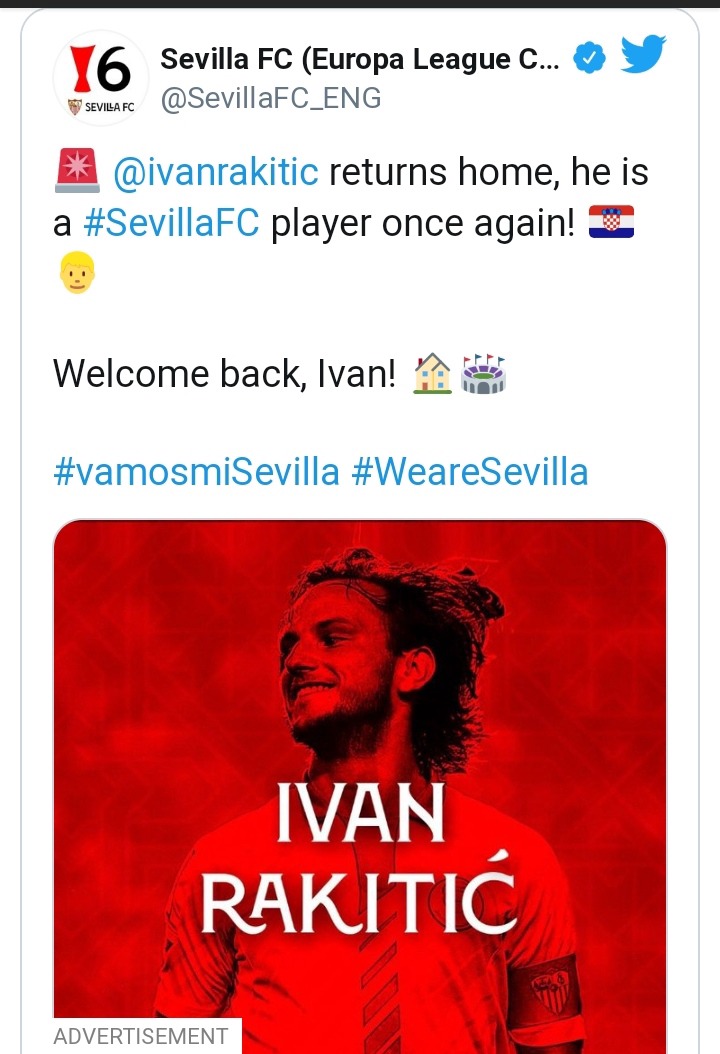 Rakitic played 149 times for Sevilla before his eventual transfer, and was the captain of the Sevilla team that won the Europa League back in 2014.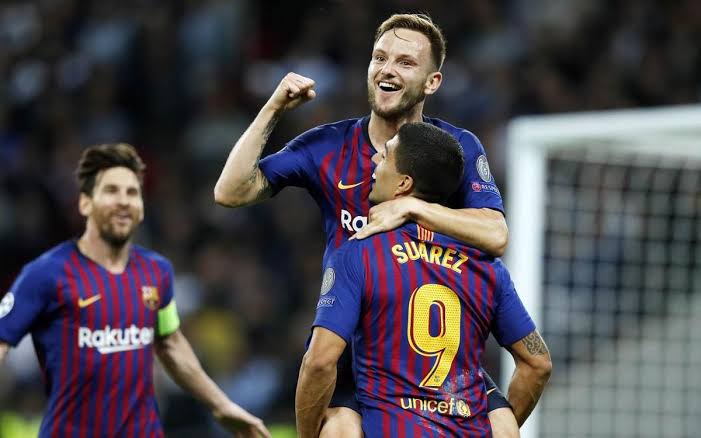 This will be the first sale in a looming overhaul to get the Catalan side back on track and hopefully challenge for trophies in the upcoming season. Vidal is reported to be seeking for an exit out of the club too with Inter Milan and Juventus( his former club) reportedly interested in having his services.
Coutinho's future with the club is still in doubt after he was sent on loan to Bayern Munich. His stay at the club now depends on his next chat with the new coach.
According to Marca, a top Spanish sports news media, Suarez is at the verge of signing a deal with Juventus, and has reportedly met the Seria A side twice. Juventus is said to be willing to capitalise on the "free agent" status of Suarez and bring him to the Old Lady. Suarez is believed to still be among the top strikers in Europe with numbers to prove it too.
Gerard Pique, Sergio Busquets and Jordi Alba are also not spared, and have been told to buckle up or lose their spot in the first team. It is reported though that the new coach has stated that their automatic starting berths days are over.
It's really hitting up to be a hot transfer summer for FC Barcelona at the moment, and the new coach has a lot of rebuilding to do.