Is it your prestige? Is it criticism? Your honour? Is it that you love the constant adulation and hypocritical worship for the peanuts from your pockets which was strategically looted from the national purse?
What exactly do you have to lose if Nigeria became better that you stiff-necked anti-nationalist yam eaters can't just fathom and allow the country move forward? What is it?
Only a harebrained delinquent steals money from his people and invests it in other people's land as a means of hiding it. Unfortunately, most Nigerian politicians share this delinquency like they share the national cakes.
Kids that grew up too quick playing catch, turned to adults and made it a national thing because they were privileged enough, and now they continue to play catch with our national glory for their selfish interest as they dine and dwell in the corridors of power.
Unsympathetic heartless souls masquerading as heroes of the people when all they are after is their empty stomaches, sticking to politics like leeches because their brains are empty with nothing to offer than empty promises. How the people continue to tolerate this bunch of losers and anti-nationalist charlatans will always becloud the mind. In their mind they have gagged the masses and everything they said, happens. It's giving them an illusion of superiority and security, especially backed with their looted yams; that false security that sets in before the earth shattering reality check sets in.
What exactly do you have to lose if we became better governed with good checks and balances, and become humans for once? Is it your stealing pen? Your free access to tax payers money with no accountability and transparent process? Is that it? You don't want to get caught? You don't want to work hard like the everyday citizen of this great nation and earn legitimate money, is that it?
You want your whole generation to have free access to public money and live luxurious lifestyles at the detriment of everyone else right? It's none of your business isn't it? The roads are bad, accidents everywhere, bad hospitals, no funded healthcare system for less privileged, no proper education for the citizens…but, it's none of your business because your children can comfortably school and grow up elsewhere. You have the money to make it happen, don't you? At the expense of the public right?
Is that what you are afraid of? Is that why you are dragging the country backward? Or is it to protect your dubious business interests and back cutbacks from government sanctioned contracts? Is there something else? I will love to hear it. What is it you have to lose? Huh? Is the government House your father's personal property? Tell us, is it?
It's very clear to all that Nigeria's future lies mostly on the attitude and willingness of the elected officials to address the basic constraints that hamper equity and justice. We know for certain that a functional accountable and transparent political and legal system and structure, consistent good governance, good security for citizens and credible electoral process will advance our nations polity and progress. Everyone knows that it is with understanding among all groups in the country, an economy that gives everyone a chance and narrows inequalities between classes, is what will move the country forward. So, why are you not doing it?
Aren't you adults supposed to be more mature and know better? I mean, you travel outside the country frequently, you see how others did theirs, but for some reason we cannot have same development. Why is that? Is it that we don't have the money? Is it that you are blind to what is happening in the country? Or is the hunger in your stomach too much, it's beclouded your judgement?
Everyone knows that it is illogical and irrational for a country of about 200million people, blessed with natural and human resources, to still be at the level of underdevelopment we are at the moment. The type of abuse we are contending with here, both of human and natural resources, is simply unreasonable and irksome to every rational mind on earth.
Countries with fewer resources than us have done better, and yet this anti-nationalist backward thinking charlatans masquerading as Nigerian politicians simply lack the capacity to get the picture.
You pander to useless antics, pursuing sand and water, continuously embark on white elephant projects and keep chasing clout. For some reason, all of the things you should be doing becomes gimmicks for political abracadabra and nonsensical brouhaha's. Roads are now death zones welcoming passengers who are typically now on death row every time they use these roads. Insecurity reigns supreme in the land, but for some reason, government is always preoccupied with killing innocent unarmed civilians while terrorists, bandits and criminals terrorise and butcher the land. People are afraid of leaving their homes; people are forced to leave their homes and run away, becoming homeless in their own homeland. But, that's none of your business, is it? I mean, is not happening to you right? It's not happening to any member of your family isn't? After all, they're being protected with the tax payers money in form of security guards.
What is wrong with you unsympathetic lootocrats for crying out loud? Are you blind that you can't see what is happening around the country? The people are not happy, but it is none of your business, isn't? How can one be hungry when he should have been having enough in his own homeland where there is plenty but cornered by a few? But, you don't care. As long as your ego and pride is fed, everyone else can go to hell.
Is that it? Are you afraid that if Nigeria became better governed, the misery of the people you derive joy from will no longer be there? Is that it? No one will be calling you sir and expecting peanut's anymore because things will be done on merit and transparently, is that your fear? Because of this, you probably fear that you will loose your influence and authority right? I mean, it's obvious from those who's been there, got politically buried for life and went to a political oblivion. You even gang up on yourselves and kill yourselves for absolute rubbish. After all, you have tested power, ate the national yam in surplusage, and drank from the nectar of successive yam eaters associations masquerading as political parties whose real aim is access to free public fund. You are afraid this golden unholy geese that keeps yielding free money from other citizen's sweat and hard labour will cease, right?
You don't want to create meaningful opportunities, companies and corporations, but you know how to create all manner of taxable levies and unscrupulous deductions and impose on hard-working citizens. That's all you do best, isn't it? All you do is take, and take, and take. But, you don't give, neither do you create. All your energy is geared towards creating tools of boosting your silly politicking that will still end in termite feasts or ash-turned matter reaction in an overheated oven.
Doesn't it occur to you that you are dragging the country backward with your childish politics of stomach infrastructure? Does it occur to you that you are making us all look stupid in the eyes of the world? Do you understand that you are the representative who is supposed to be steering us on the right path of development and infrastructural advancement? Do you understand that it is your duty to create jobs, provide security and adequate infrastructure that will improve the living standards of the people?
Why can't you simply just do what you said you would do? Is that so hard to do? Are you afraid you won't be able to use religion and ethnic divisive tacts (your biggest tools) to bring dichotomy anymore? Is that it, you politicking stomach infrastructure jingoistic anti-nationalist. You are a 100% complete big disgrace to yourself and to humanity in general. Emancipate yourself from the mental slavery of stomach infrastructure, or reality is going to set on you like sunset. Remember, reality is always disappointing!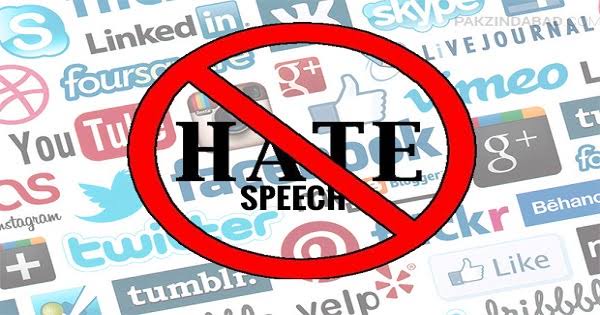 I will like to believe that you once hoped for a better Nigeria at some point while growing up. By crook, hard work or by chance, you are now there in the corridors of power. But, instead of utilising the power to make things better, you have now made yourself one of the things wrong with Nigeria. One thing with problems though is that they might persist for a while, but eventually, they get solved!
Yours sincerely,
Make Nigeria The Great Nation She Deserves!