With the BBNAIJA show, always expect the fireworks both from past and current housemates. This September has also produced some great moments, including disqualification of fans favourite, Erica. Here are some of the major headlines of September so far.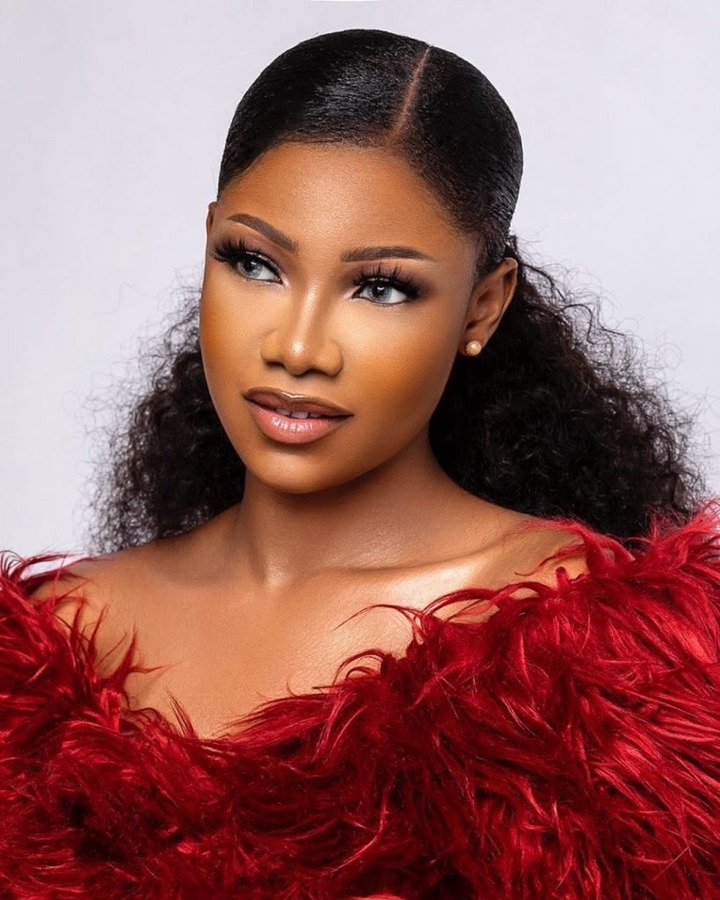 1) Tacha says votes don't count in BBNaija.
In what seemed like a reply to her fans, the disqualified housemate from last season's series disclosed that people should stop telling her to vote for a housemate. She cited that the votes don't really count.
"Why is everybody texting me, 'vote for this person, vote for that person' like your vote counts? Nigerians, y'all never learn. Does your vote count? Does it? So please, let me be, thank you".
As you would expect, the Twitter space wasn't left out of the revelation, with people citing that it was the same votes that sustained her in the house before her disqualification.
2) Housemates play "war start!"
In what was obviously a recall of childhood days, the housemates resorted to playing 'war start' as police men chasing thieves with toy guns, and playing with toy bullets. It also involved episodes of housemates telling house mates to fall dead since their rubber guns has hit them.
Obviously, Twitter has been reacting to the event, and this is what they have to say: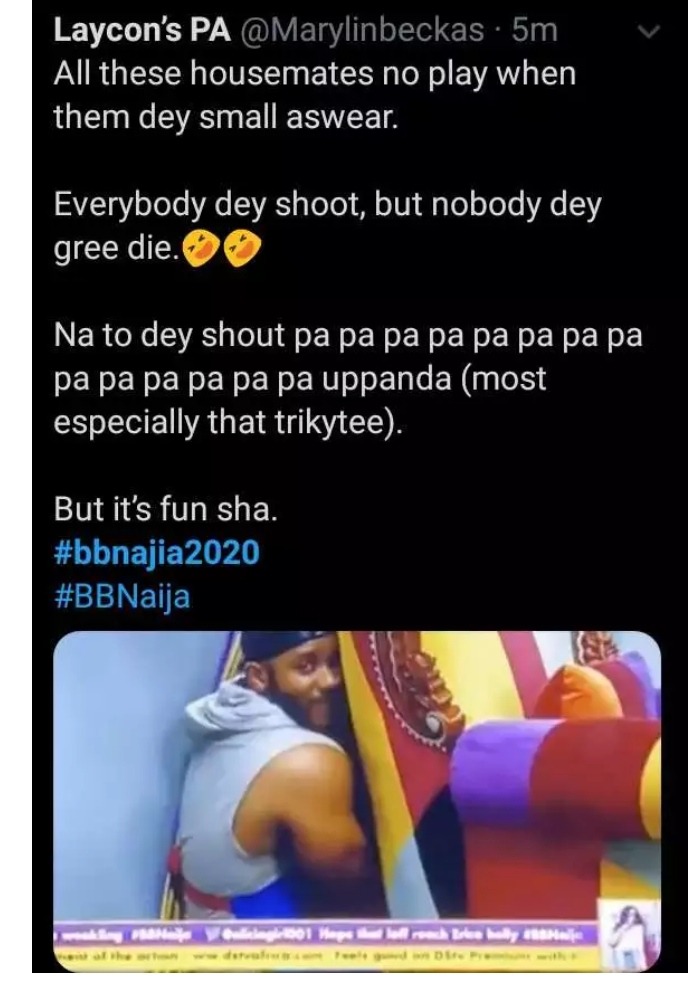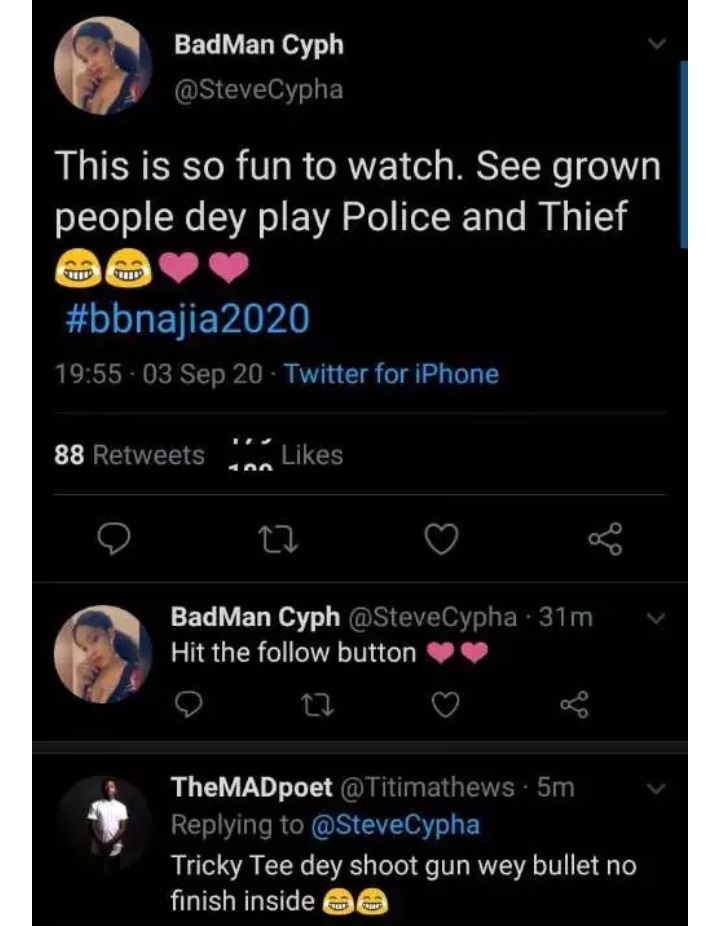 3) Brighto bags movie role with legendary actor, Chinyere Wilfred.
Brighto was one of the housemates in the ongoing BBNAIJA reality TV show before being evicted from the house.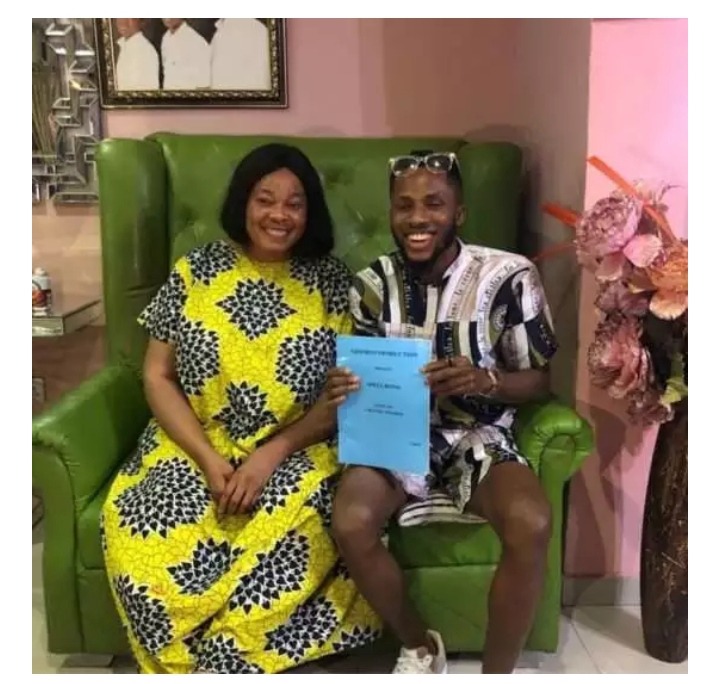 The role extends the continuing growth of former housemates from the show gaining major movie roles after being evicted or when the series finally comes to an end.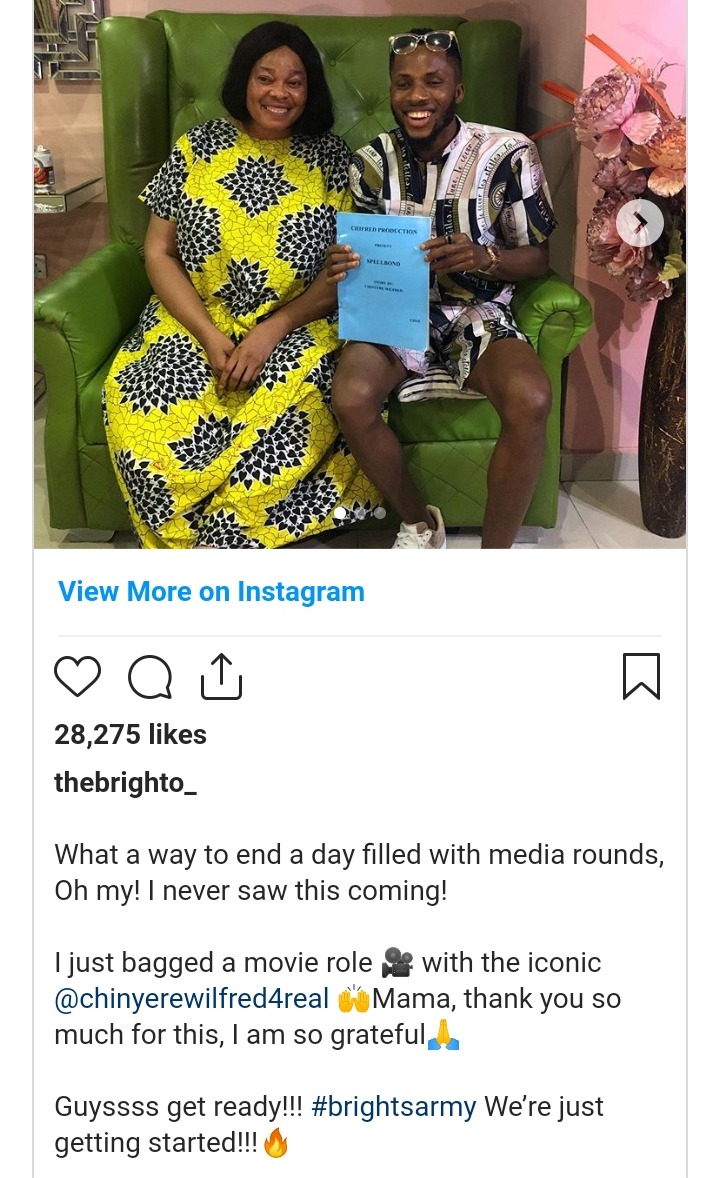 4) A Nigerian entertainer based in the USA promises to gifts Laycon N500,000 and fulfils the pledge.
Laycon's story in the house is soon bringing up the Efe memories for most fans of the show, with the two housemates sharing almost similar stories.
In the Tweet, he stated that he listened to Laycon's album and loved it, then told Laycon's management to get in touch.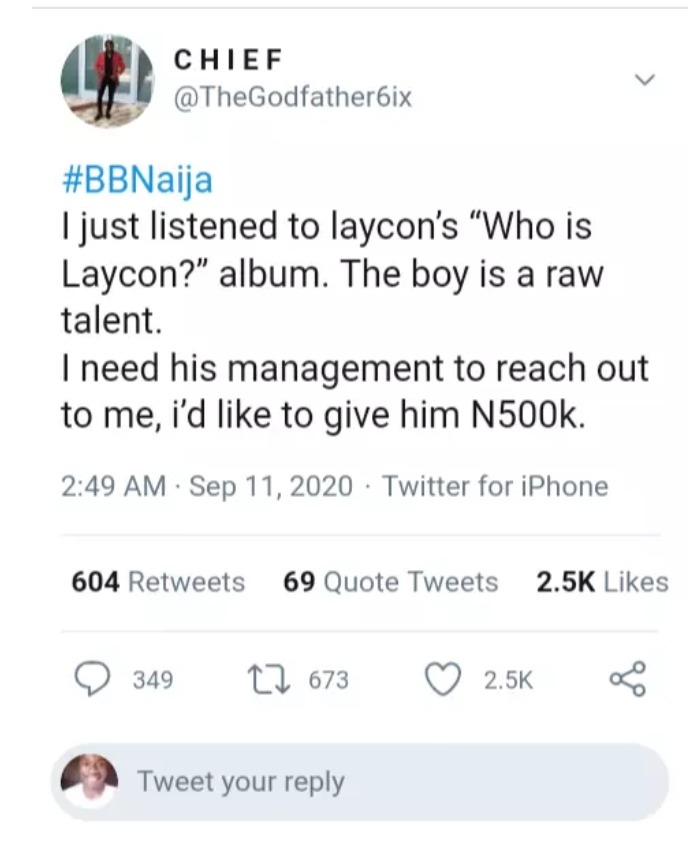 Later on, he tried to verify the right management for Laycon as he complained that he was getting many dm's.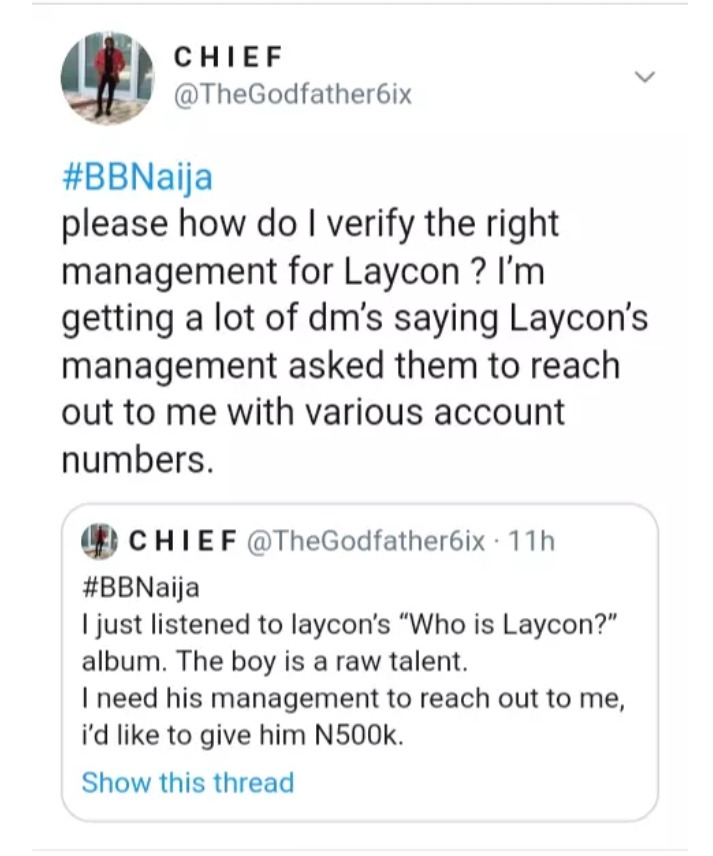 Laycon's manager finally confirmed receipt of the money.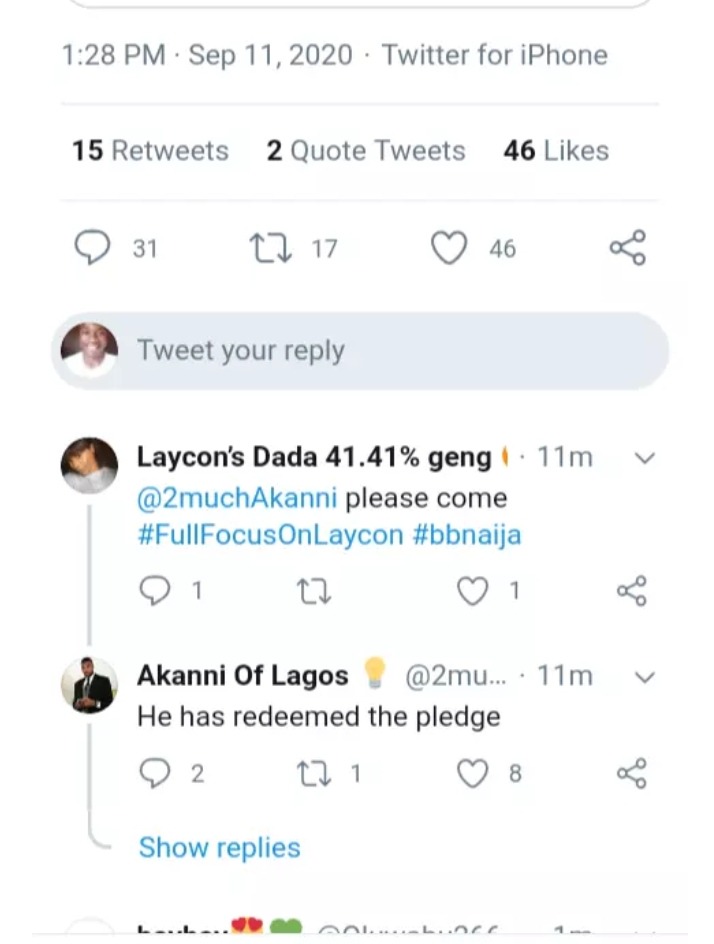 5) ERICA'S GOFUNDME Account reach the N10,000,000 mark in just a few days.
In what many moralists have termed as irresponsible and an evidence of the moral decadence of the society, fans have decided to contribute to the public crowdfunding campaign popularly known as Gofundme.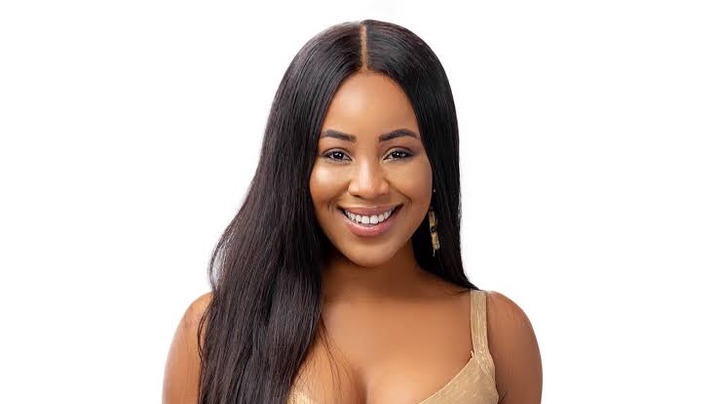 The platform allows users to start a campaign for themselves or on behalf of other people in order to raise money for a specific purpose. Once the specific amount is reached, the crowdfunding campaign will be stopped and transferred accordingly.
This led some football fans into wondering why the Nigerian public never bothered to show same love to a football national hero who needed similar funds to fight appeal his ban.
6) ERICA DISQUALIFIED FROM THE SHOW.
Apparently not being able to control his temper, Erica ended up reaching the third mark in house rule disobedience and got disqualified by the show organisers.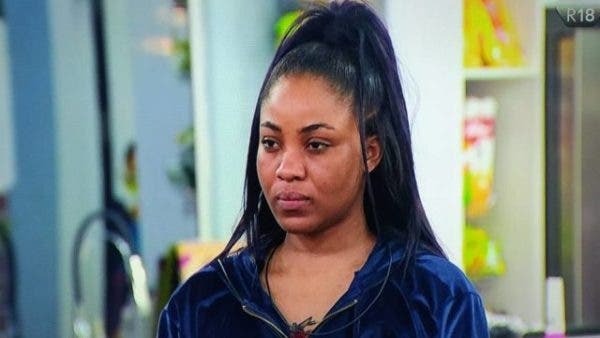 The disqualification made Erica sad expectedly, seeing as the situation that led to the disqualification was totally avoidable.