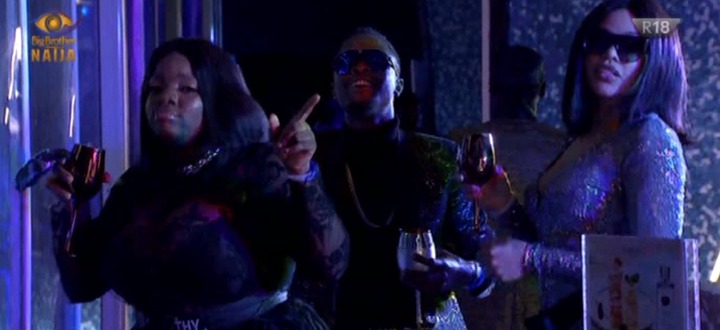 The BBNaija Saturday night party is one for those BBnaija moments that fans love to watch on their screen every Saturday night at 10pm. The event has a habit of living up to expectations or bettering it's previous night party with sponsors vying hard to stake a claim on the night.
Yesterday's night party was brought courtesy of Ciroc, a drink maker. Being the sponsorship partners for the night, the Saturday Night was dubbed 'Ciroc Fashion Show'. As expected, the housemates did not disappoint in their dressing, with many calling Laycon and Dorathy the king and queen.
Here are some of the highlights of the Saturday night party:
1) Kiddwaya continues his barman role.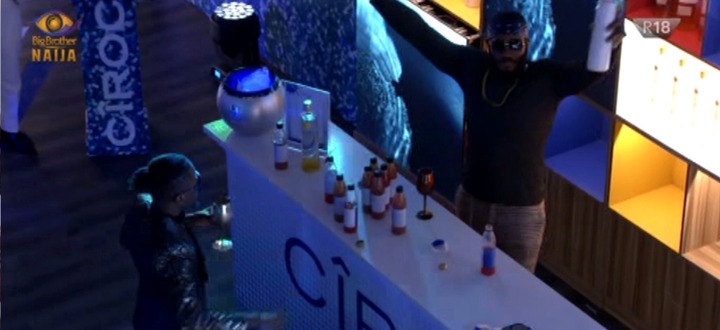 In what fans are now claiming to be his inability to dance because he doesn't know how to, Kiddwaya continued his drink sharing self-imposed function during the party and refused to join in on the night's activities.
An attempt by a housemate to get him into the groove was met with immediate stiff rejection. Not one for the party peeps, let him be!
2) King Laycon and Queen Dorathy.
Apparently, fans cannot stop talking about Laycon, and Laycon cannot stop giving fans and supporters things to talk about as the show waxes stronger, and continues to wind down bit by bit.
On Saturday night, Laycon and Dorathy donned their Ciroc sponsored attire for the party, and when they stepped out, fans were instantly wowed by their dressing.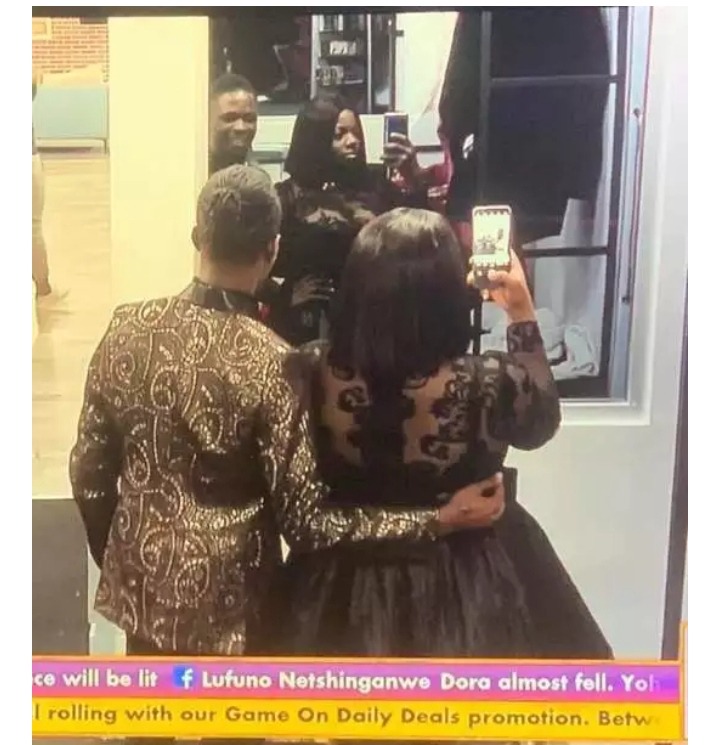 This led fans into hailing them as King and Queen. See their reactions below: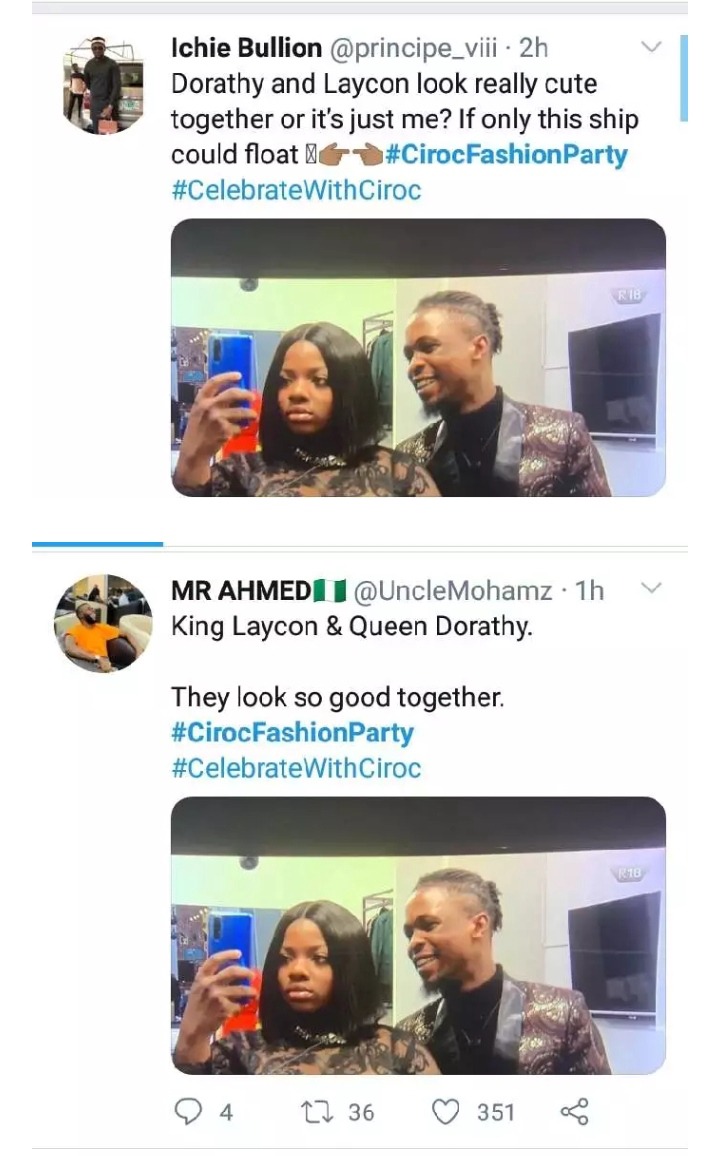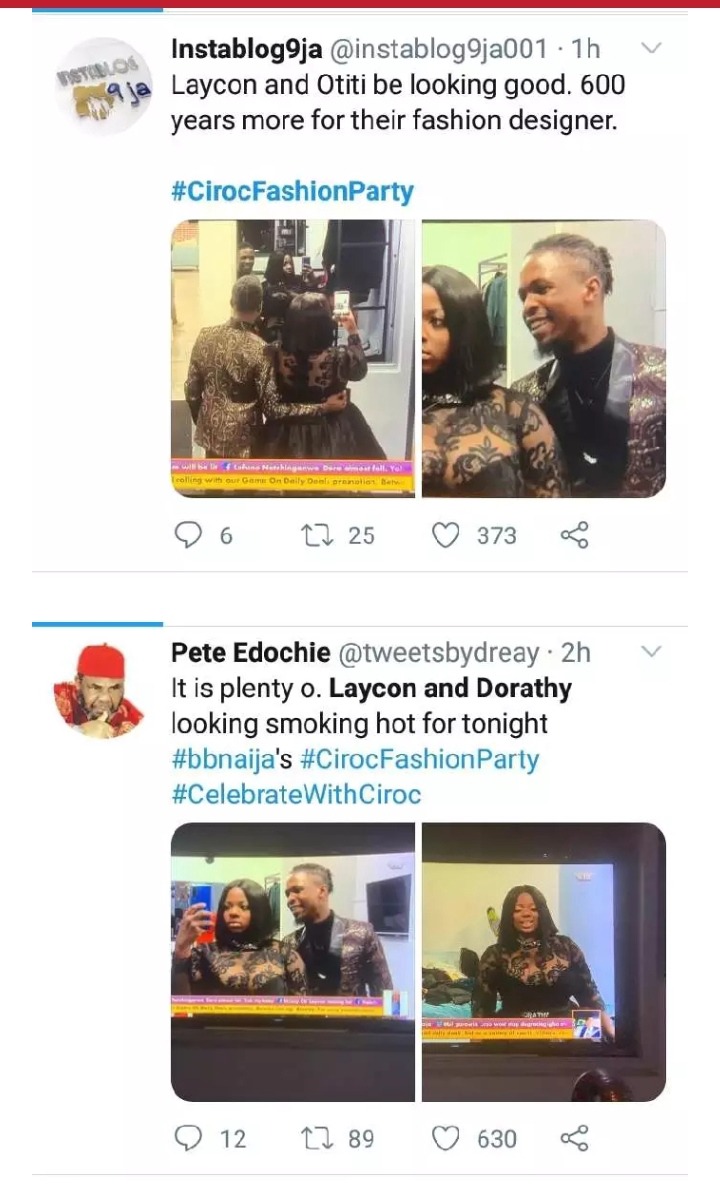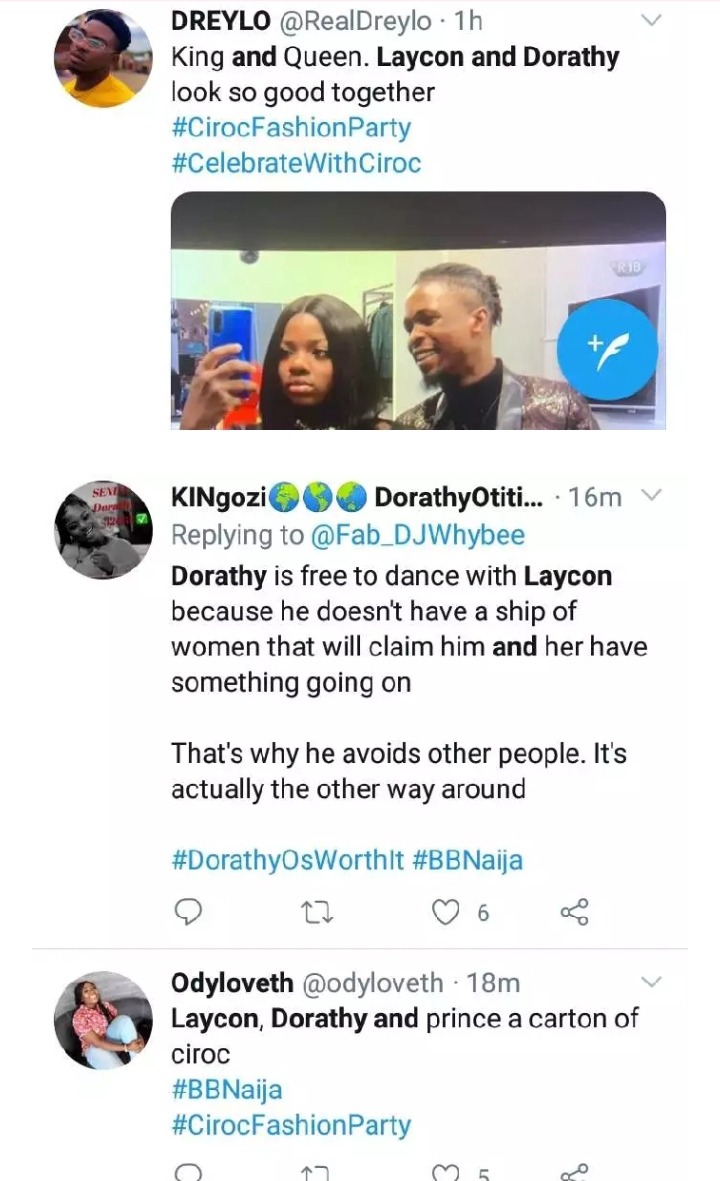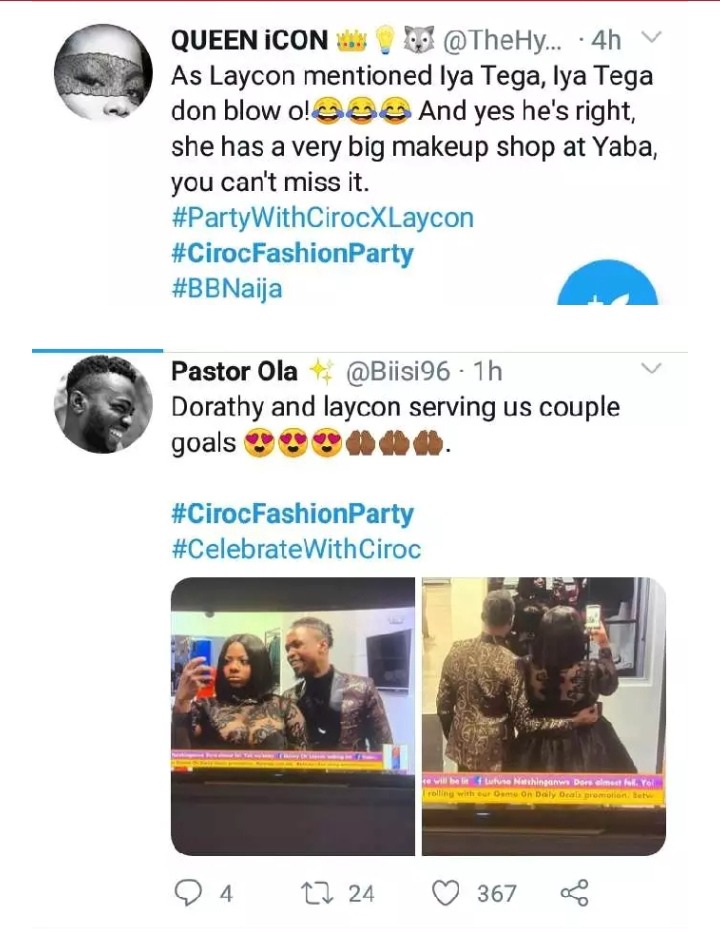 This is definitely an improvement on last week's attire which turned the housemate (Laycon) into a hot internet meme for looking like a cheap version of Marvel's Deadpool!
3) DJ Xclusive on The Beat.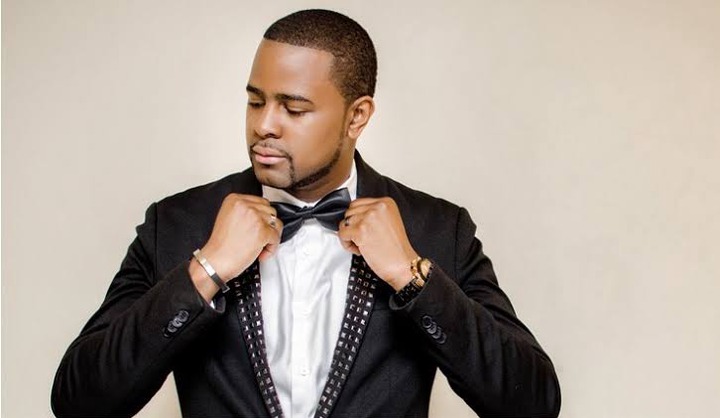 The popular DJ Xclusive was hired this week to thrill fans on the night in what is now a constant Saturday night tradition.
He even obliged some of the housemates by playing some of their favourite songs, giving them a big jollification and great Saturday night with fantastic tunes to vibe to.
4) Ozo Keeps his distance from Nengi.
Of course, if you have been following the show, you know that fans are always complaining of how Ozo follows Nengi around everywhere she goes.
However, in yesterday night's party, and contrary to fan expectations, Ozo decided to stay far away from Nengi at the party, and actually did enjoy himself in the party.
5) Ice Prince on the roll!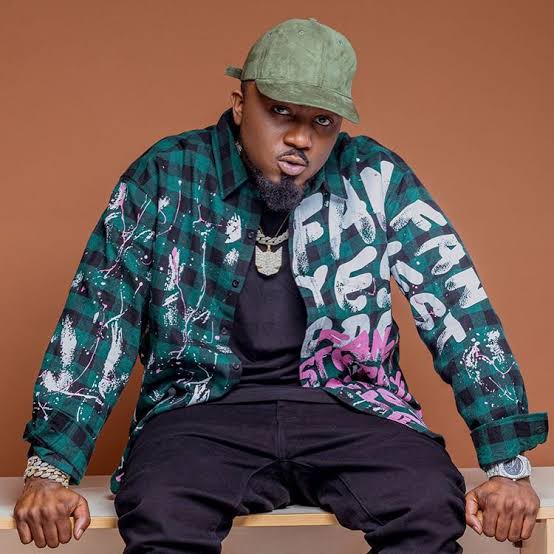 Ice Prince was the artiste of the night, and as you would expect from the top rapper, he wowed fans with his delivery and some of his best songs.
Other pictures: