This Champions League new rule will benefit English Premier League Teams for the 2020/2021 season.
The English FA decided against continuing with the 5-man substitute occasioned by the corona virus pandemic. This was after the majority of the clubs in the English top flight voted against it, citing that it benefitted the big teams more, among other reasons.
However, the decision of the English FA not to use the 5 – man system didn't stop UEFA from continuing with it in its European competitions.
According to UEFA, both the Champions League and Europa League will continue with the 5 – man substitute system that was started during the corona virus mandated lockdown and social distancing.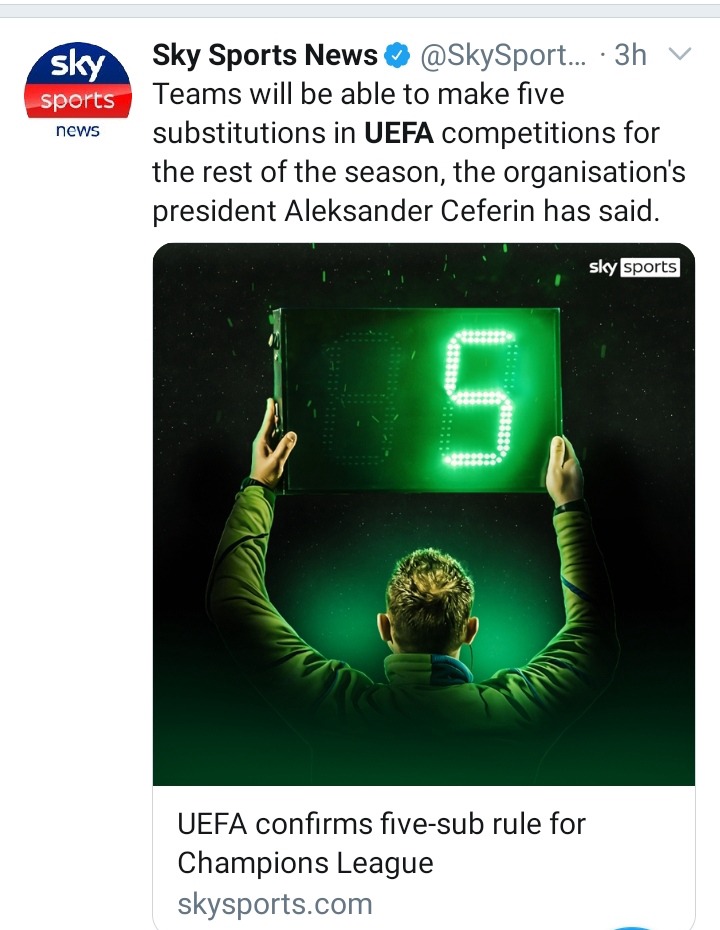 This means that English Premier League sides who have qualified for the Champions League or Europa League will be able to make use of two (2) extra players in their substitutions within the match.
This will really benefit the Premier League teams (who have qualified) a lot as they travel through the storm of fixtures list for the ever pressure of competing in all fronts.
The decision by UEFA will allow managers utilise their players more, tinker with tactics and strategies in-game, as well as course-correct if need be. As already witnessed during the previous iteration in the lockdown and UCL, it offers a lot of possibilities for the coaches. Central to this though is that coaches can easily rotate their squad members, resting them when appropriate and utilising them properly on the field when called to play.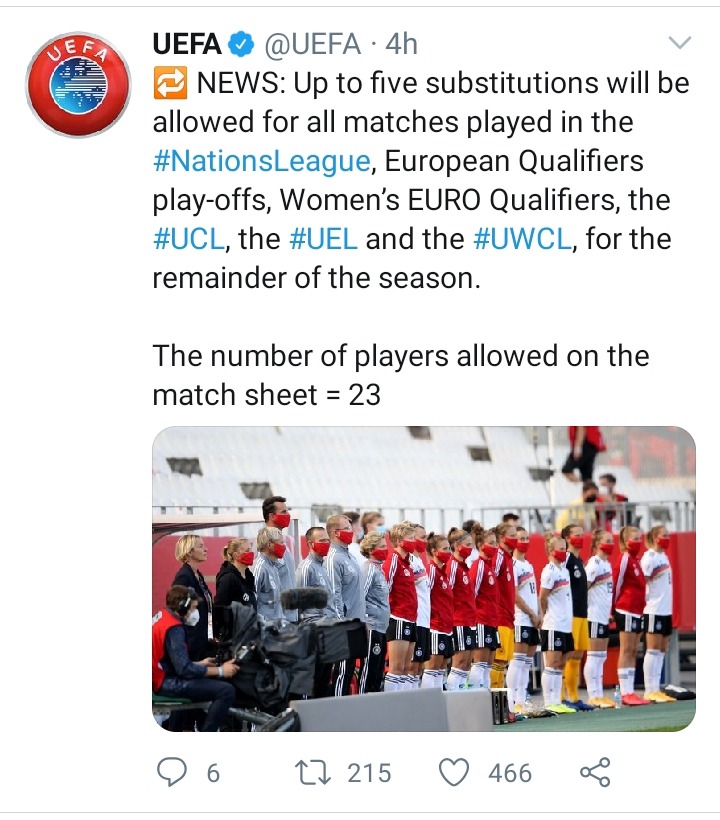 The direct beneficiaries from the English Premier League for both Champions League and Europa League include Liverpool, Manchester City, Chelsea, Arsenal, Manchester United, (Tottenham), Wolverhampton Wanderers, Leicester City. Tottenham is still playing qualifications though!
The Spanish League already announced that it will continue the 5-man substitute approach as the world continues to fight the pandemic.
English teams who qualified for the competitions will at least heave a sigh of relief, and won't be facing opponents with mostly tired legs.