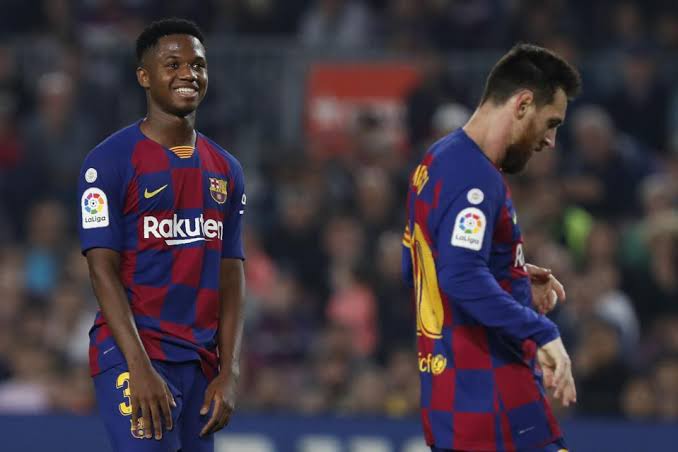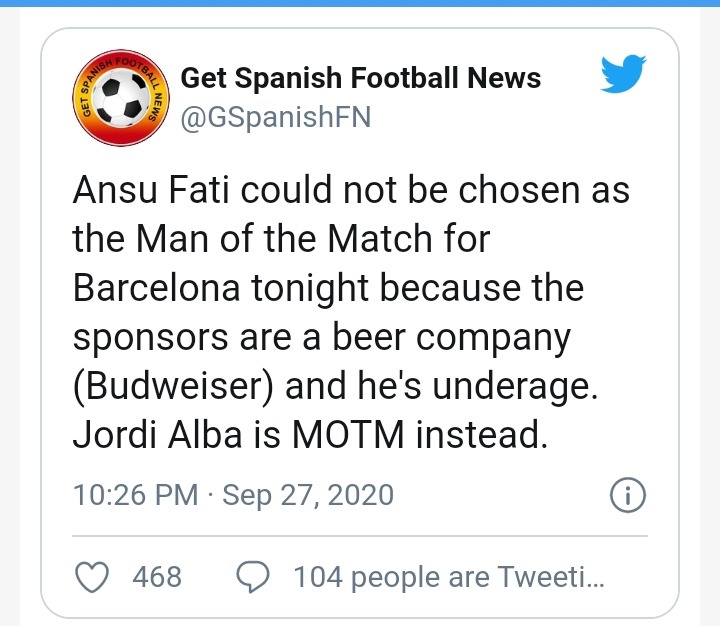 Ansu Fati is one player from the Barcelona academy that i love talking about. And yesterday, during Barca's first match of the league season, Ansu Fati again didn't disappoint as he gave a man of the match performance against Villarreal at the Camp Nou.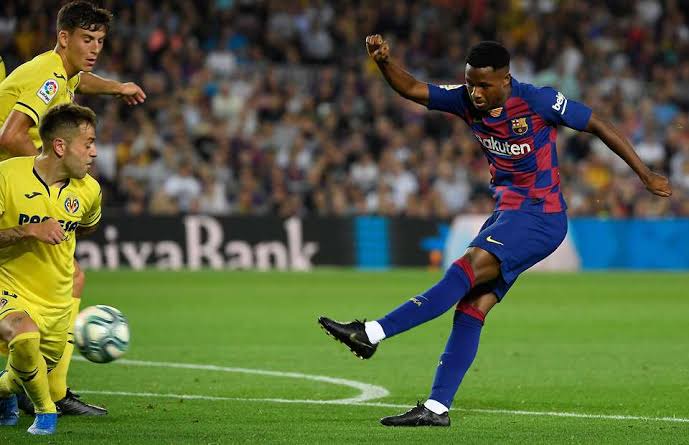 But, undeservedly, the man of the match award that we all thought would have been given to the 17yrs wonder kid for his wonderful performance which he capped with two beautiful goals in the night, was not given to him. Ansu was denied the award because the company sponsoring the award is a Beer company and Ansu is not yet an adult. The award was instead given to Jordi Alba who also put in a fine performance on the night as Barca put four (goals pass the yellow submarines, Villarreal).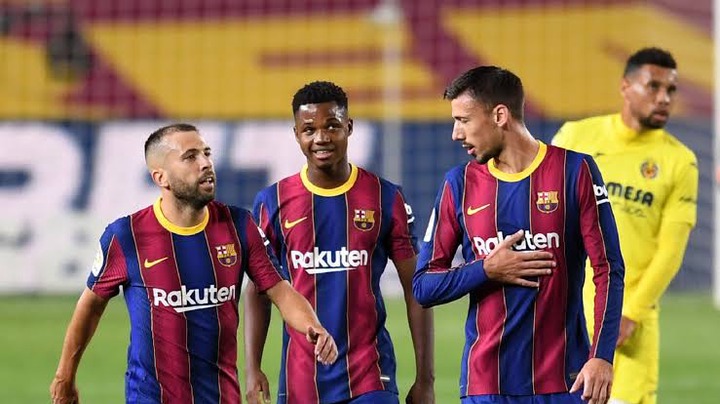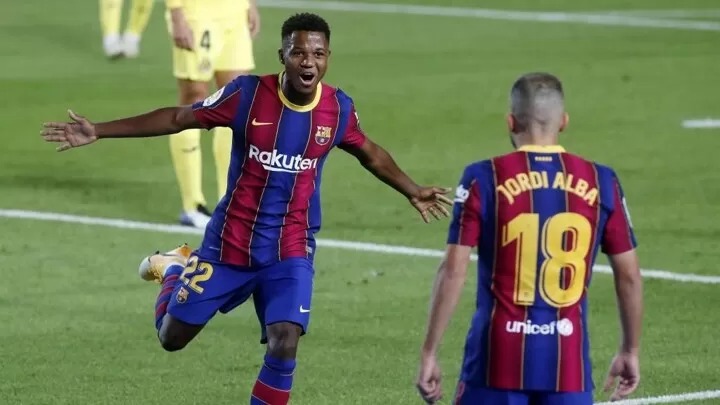 If you ask me, I will say the award has nothing to do with drinking Beer. After all they are taking advantage of the same guy's football flair and marketing appeal to sell their products. Why then turn around to deny Ansu Fati his rightfully deserved award and confidence booster that would have been (not that the young Spaniard is looking one anyway)?
Ansu Fati opened Barca's first goal yesterday from a fine Alba cutback, before latching on to a wonderful pass from Coutinho to bury the second goal of the night. Barca would eventually go on to score two (2) more goals as the game ended 4-0 in Barca's favour.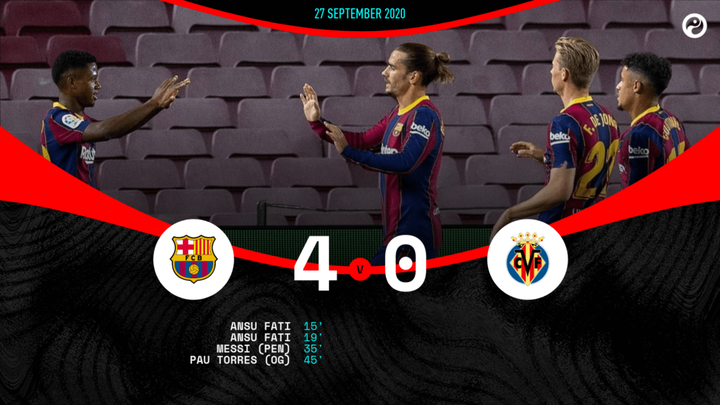 Ansu Fati will turn 18yrs next month anyway and we know more man of the match awards awaits in the future.