Everyone has their version of the story of Miss KoiKoi and how she terrorises students at boarding schools. However, not many people also know about the story behind the alleged sightings of her now infamous "Red Shoe" that makes a "KoiKoi" noise as she walks around at night invisible to everyone.
According to one of the stories which seem to be the most popular one, Madam KoiKoi was a teacher at a boarding secondary school for girls. She is noted to be extremely beautiful and heads must turn whenever she walks by. Her beauty obviously endeared her to the heart of male teachers in the school, which would later be a headache for the school girls they teach.
Unlike how Madam KoiKoicares and treats older people, she was reported to be unnecessarily mean and wicked to the students of the school. The problem though was that when the girls reported her maltreatment to the other teachers, noone would believe them. Noone believed that the all caring and kind Miss KoiKoi could perpetuate that kind of ill treatment being accused her of. Because of this, the students are forced to chalk it up and hope they don't turn up the next Miss KoiKoivictim in the school.
One night, after the school did a celebration, Miss KoiKoi was conducting a song with the students round a bonfire when one of the students made a mistake in her line. As usual, Miss KoiKoi picked up a whip and lashed at her, causing the girl to fall down and cry in pain. But, this didn't stop Miss KoiKoi from continuing her flogging spree.
Faced between the horror of Miss KoiKoiand watching their friend being mercilessly beaten by the dreaded school terror, they girls ganged up and pushed her into the fire, and watched her burn till nothing was left of her body but ash and her Red Shoe.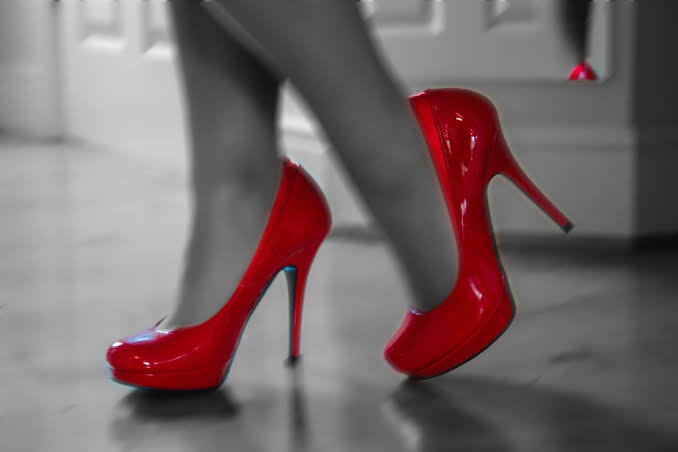 Later on, students were reported to sight her now popular Red KoiKoi Shoe roaming about the school, sometimes wreaking havoc on any unfortunate student loitering at night that encounters her. From there, there were other alleged reported sightings of Miss KoiKoiaround some Nigerian schools, mostly boarders. Somehow, Miss KoiKoi started terrorising every secondary school in the country at night all at once and became omnipresent!
The truth is, when wholly looked at, the story serves more as a deterrent to stop boarding school students from loitering at night due to the many dangers lurking in the dark, especially around bushy regions.
It's a nice myth to scare children with anyway!
PS: THE STORY OF MISS KOIKOI IS ALL LEGENDS AND MYTHS.