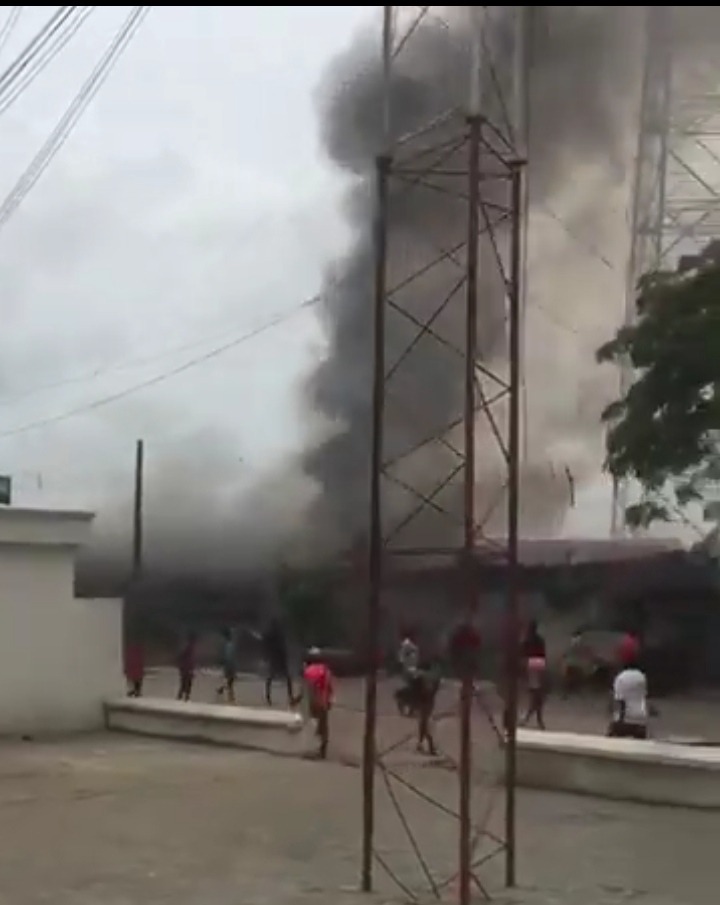 It appears hoodlums have now taken over the ENDSARS protests in Aba.
At the moment, hoodlums and thugs have infiltrated the Aba Peaceful protests and used the opportunity to burn down a First Bank branch in Aba. The attack on the Bank's premises happened today after the governor imposed a 24hrs curfew in Abia State.
The Governor declared the curfew after irate protesters reportedly overpowered an officer who shot at unarmed protesters around the Ogborhill area, a downturn area in Aba. The protesters went ahead and burned down the police station in the area.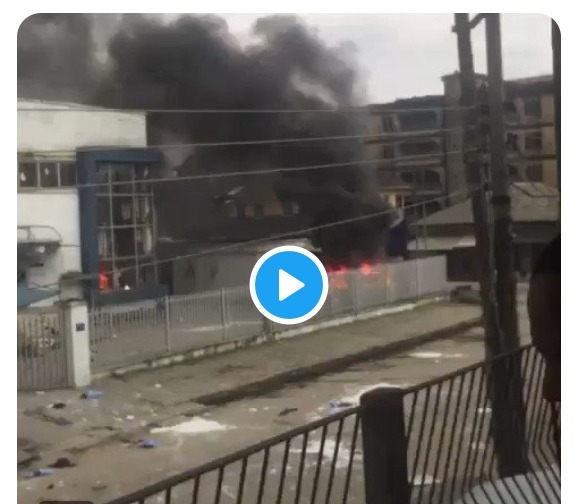 In the video, some hoodlums are seen carting away some of the Banks properties. The First Bank is located around Cameroon Road, a major area of Aba metropolis and also has a police Barracks within distance.
This morning, mobs also went to Aba Town Hall and burnt the place down. Aba Town Hall is a popular landmark area near the popular Aba Park if you are coming from Aba/Owerri Road.
Here, you can see that there is a place burning at the background.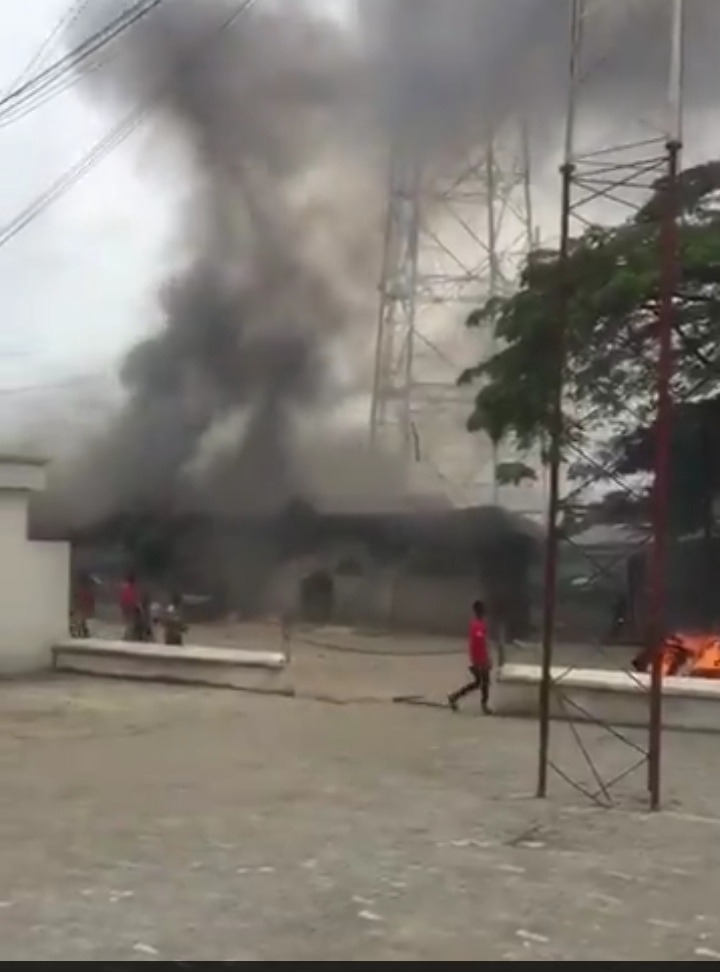 That place is the Chief Magistrate Court in Aba located at Pound Road, just directly opposite First Bank. But, nothing happened to the First Bank in this place.