Be careful what you wish for may be an understatement in this young man's scenario.
As you already know, the ENDSARS campaign is currently rocking Nigeria as a nation. It started as a peaceful protest before metamorphosing into its current state. While some people have criticised the hijacking of the protests for illegal activities, others have encouraged it.
In the case of the young man in this tweet, he encouraged protesters to loot. According to him, "People are stealing food that was meant for them in the first place…"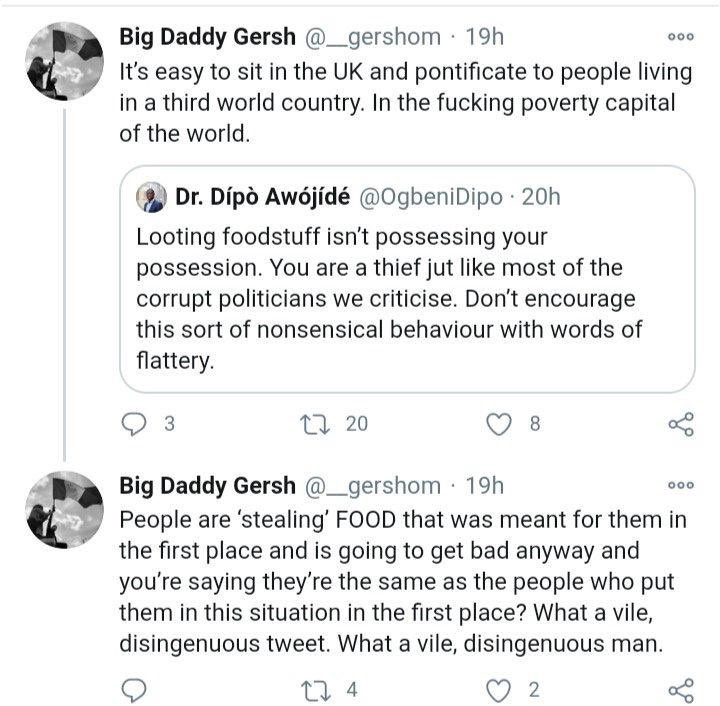 In another Twitter post he made, he said "These people are so uncreative. Please disregard any information claiming 'hoodlums' have hijacked the protests anywhere in Calabar. People are bursting into Covid-19 warehouses to carry what is rightfully theirs and the state government is trying to save itself from embarrassment."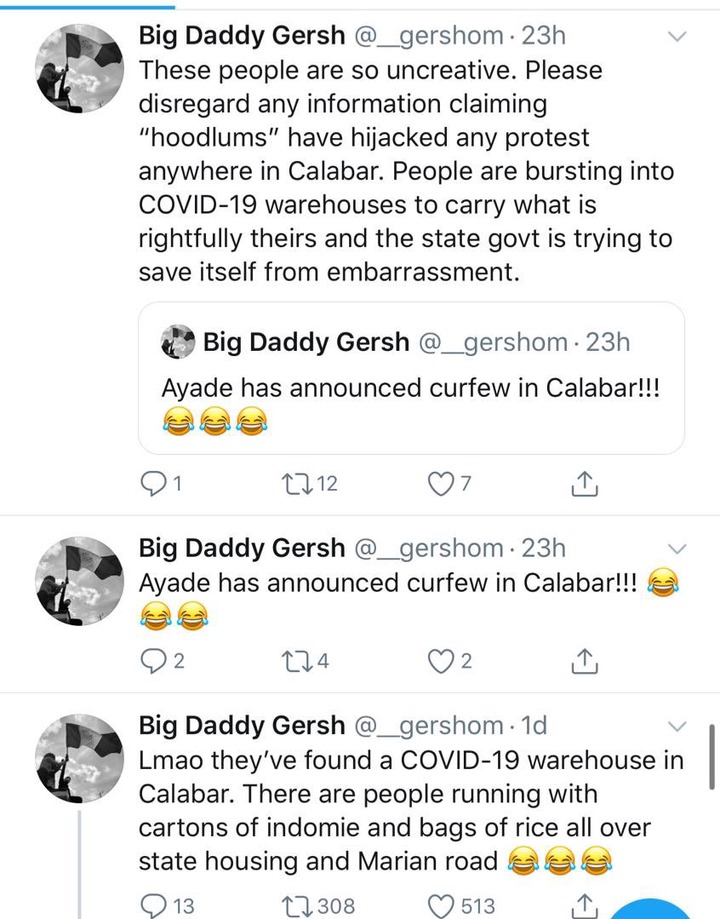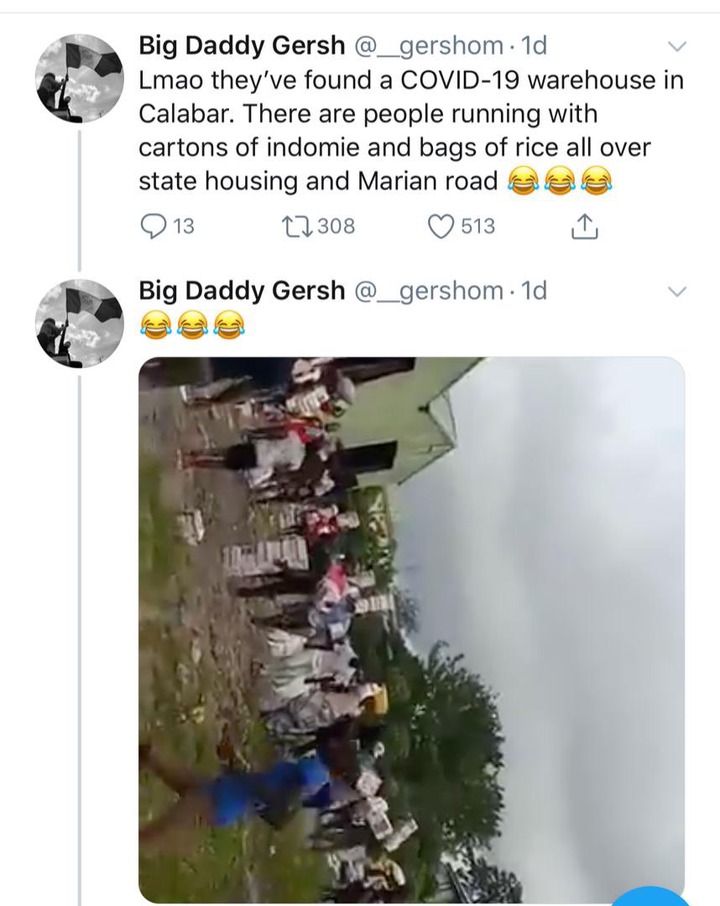 However, in his last post yesterday, he was seen complaining on Twitter that his mum's shop was being ripped apart by the mob. According to him, one of the biggest police stations in Calabar was around the corner and they didn't do anything.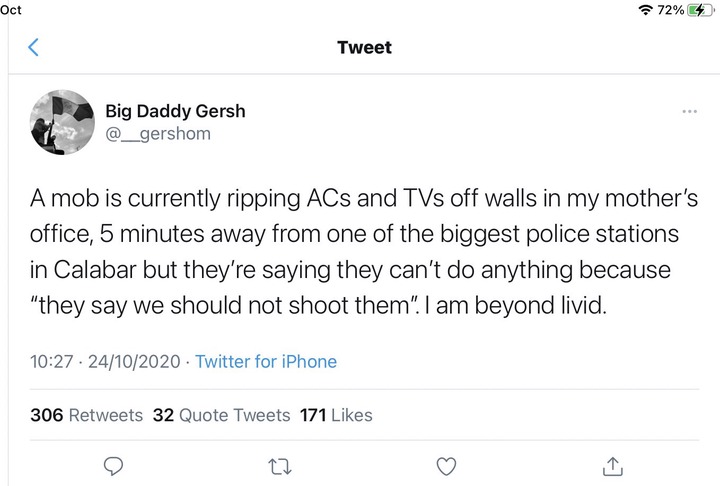 We should be careful what we wish for!