A Twitter user shared an old Tweet made by another Twitter Account. The content of the Tweet has been generating a lot media buzz from Twitter users who are marvelling at the accuracy of the guys dream.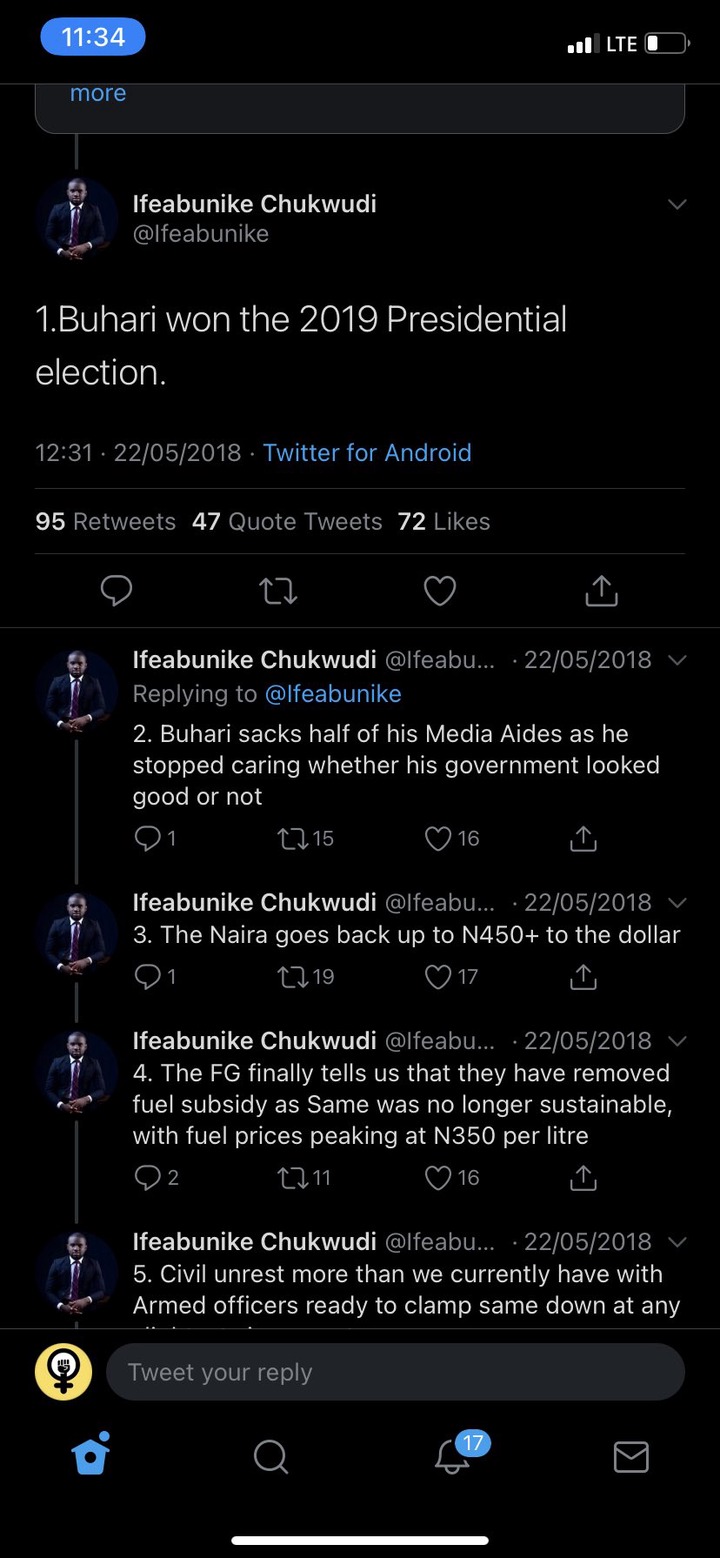 From the Twitter time stamp on the tweet, we see that the twitter post was made on 22 May 2018. Note this date very carefully.
As at this date, Nigeria have not yet boarded a plane to Russia for the World Cup then, but the twitter user accurately foretold that they will not win it. Sheer luck? We move.
According to the Twitter user, he had a dream about Nigeria in 2018 In his first post, he said "Buhari won the 2019 election!". He used it as his first vision.
In the second one, he said Buhari will stop caring if his government looked bad or not!
In the third one, he said the Naira goes back up to N450+ for a dollar!
In the fourth prophecy, he again accurately said that the Federal Government will say that Fuel Subsidy is not sustainable anymore and therefore remove it. This part has come to pass.
In his fifth vision, he said there will be civil unrest "more than we currently have with Armed officers ready to clamp same down at any slightest sign, erupts."
He also made many other revelations from his vision for Nigeria and listed them on Twitter. His dream is happening according to how he specifically stated them. He listed twenty-three (23) things that will happen in Nigeria from that 2018. From number 1 – 5 has occured almost in serial order.
You might want to go check the rest of his vision in his handle which is still active.
The dreams have got a lot of Nigerians praying and hoping that the rest of his prophecies doesn't come to pass. Read to see some of their tweets.