FC Barcelona went into the game against Juventus last night as the underdog after suffering back to back league deficits. It seems though that the club's La Liga woes has nothing on the team's Champions League drive this season. Barca comfortably won their first Champions League match of the season with a 5 – 1 scoreline against Ferencvaros.
Prior to the match, the club was rocked with the news of the resignation of the unpopular Josep Bartomeu and his board. This news have resonated well with most Barca fans around the world, including the club's members who were already about to remove the president from office officially anyway.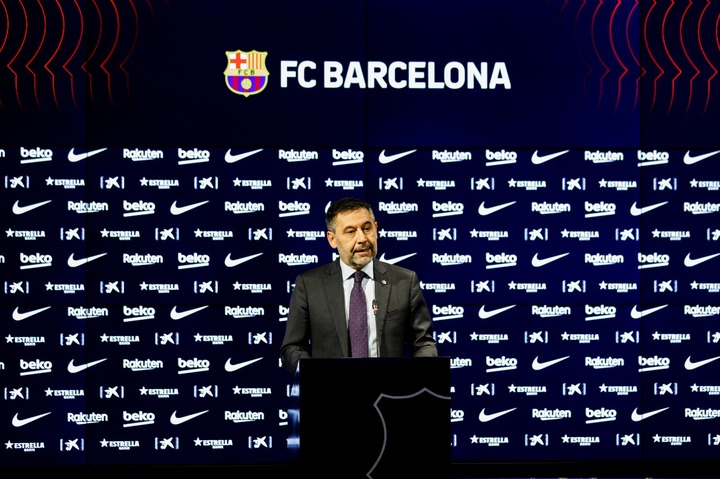 The news of his resignation may have come as a good news to some of the players who have resisted the boards further attempt to reduce their salaries, after previously reducing same due to the Covid-19 pandemic.
Yesterday, Barca squared off against Juventus in a mouthwatering Champions League Clash at the Allianz Stadium, home of Juventus FC. Many had earlier predicted that it wouldn't be an easy match for Barca, especially with their poor form. True to fact, it wasn't. Well, at least not until Dembele scored.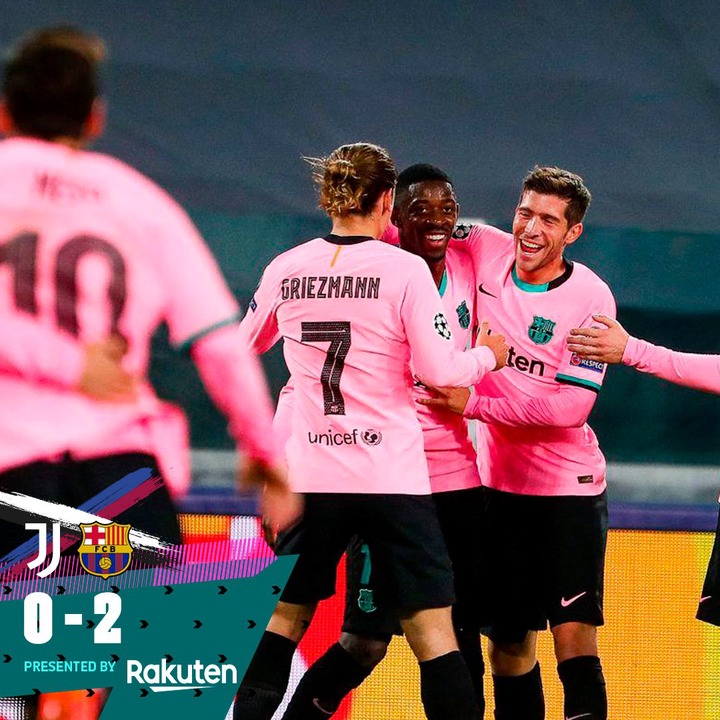 Ousmane Dembele latched onto the ball from out wide in the right flank, drove straight at Juventus defenders, and moved the ball to his right leg. Just as soon, he fired a powerful shot which deflected off the leg of a Juventus player and entered the back of the net.
He celebrated the goal by raising up his hands in solidarity with the ongoing #EndPoliceBrutality protests happening around the world, which also includes the ENDSARS protests in Nigeria.
Barca went on to beat Juventus 0 – 2 away from home and now tops the group.