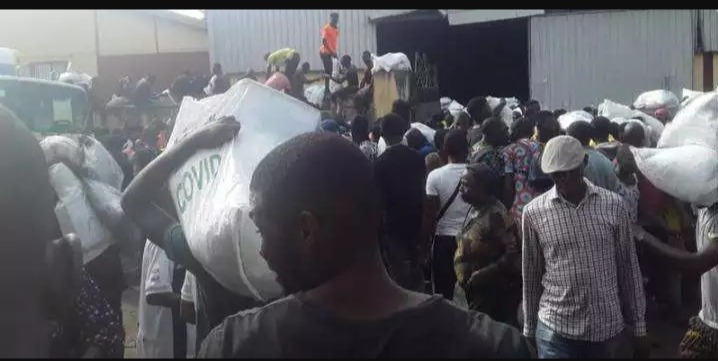 As the Lekki toll gate incidence continues to sweep through the country, protesters have used the opportunity to seek for what they think should be theirs but denied them. Yesterday, the whole country was rocked with the news of the ransacking of the Oba of Lagos Palace by the mob.
According to reports, covid-19 palliatives were discovered in the palace and shared amongst the people who broke into the palace yesterday.
From reports, protesters have also uncovered a warehouse in Maza Maza, Lagos State, where Covid-19 palliatives were stored.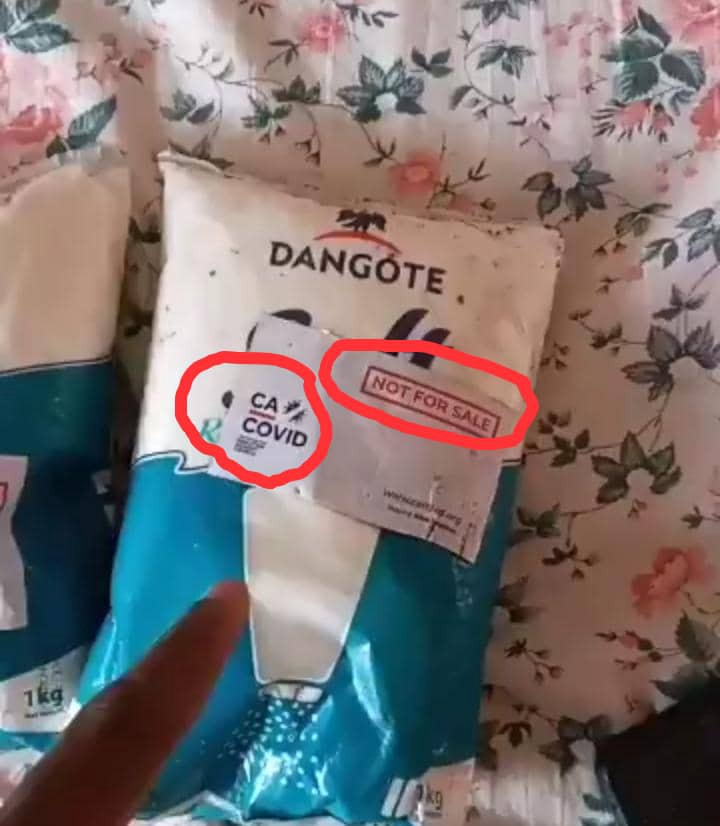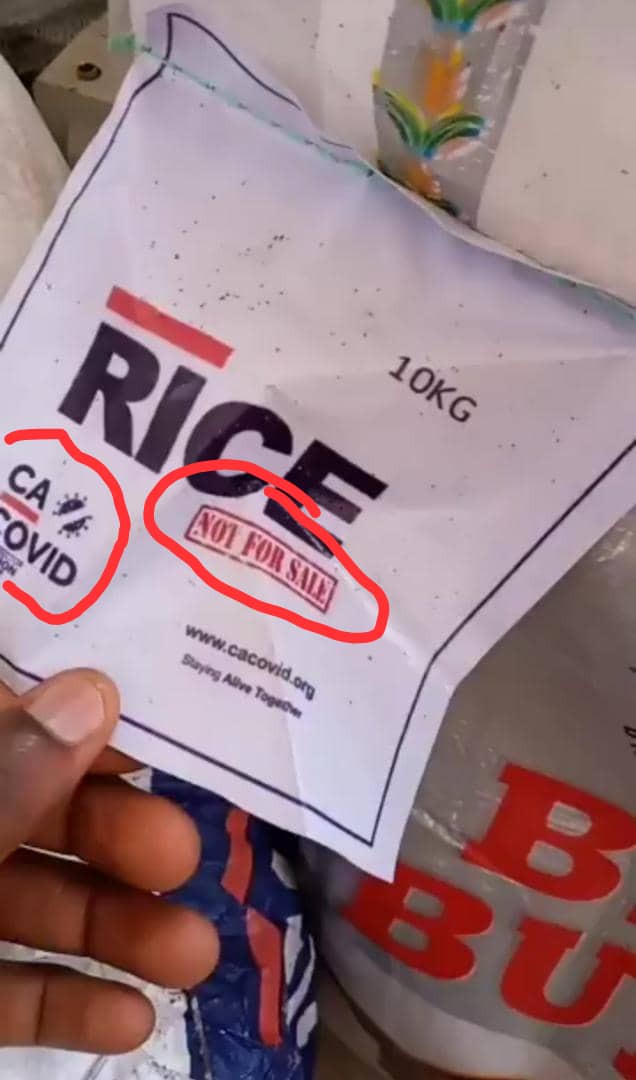 The palliatives in the warehouse was also given a "not for sale", prompting people into demanding for those behind such act of inhumanity. According to the person narrating the video, what is inside the warehouse was too much.
From the video, you can also see the men of the OP MESA driving in with their car while everyone continued their business in the warehouse.
The OP MESA is " A joint Internal Security Operational platform made up of the Army, the Navy and the Air force. They operate in synergy with the Police and it is meant to complement the efforts of the Police in crime fighting in the State."
Watch the Video Trending On Social Media at the moment!