They were all perfectly finished goals from a player who knows how to put FC Barcelona to the sword back from his Real Madrid days in Spain.
After yesterday night's Champions League match against Barca, Morata may have set a historical record for the wrong reasons. Although, it is not the player' fault.
This is How It Happened:
• For the first goal, Ronald Araujo and Clement Lenglet maintained a high line at the back that caught Morata in an offside trap unknown to him.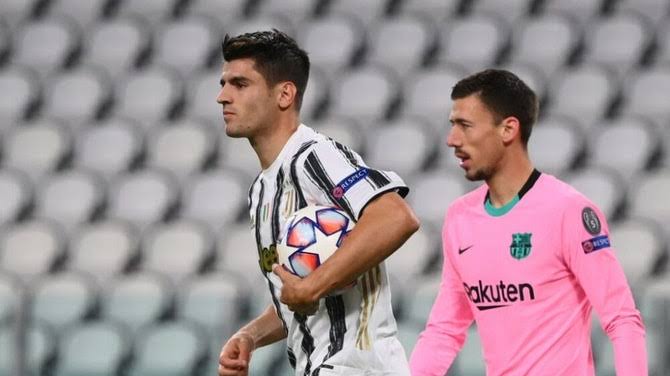 After latching onto the pass, he moved in to the Barca box, and managed to score the goal. However, the goal was correctly ruled out for offside.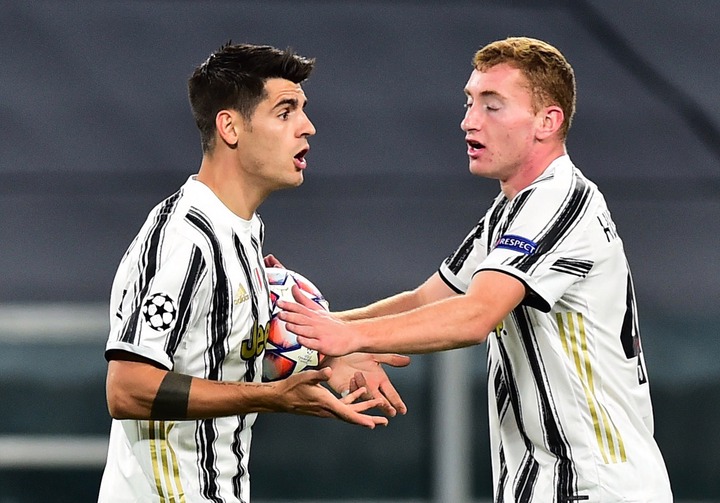 • In the second goal, Cuadrado flipped through a cross to Moarat who again didn't realise he has crossed the offside mark inside Barca's box. Fortunately or unfortunately, he scored from the lob from Cuadrado. However, the goal was correctly ruled out for offside again to Morata's total dismay.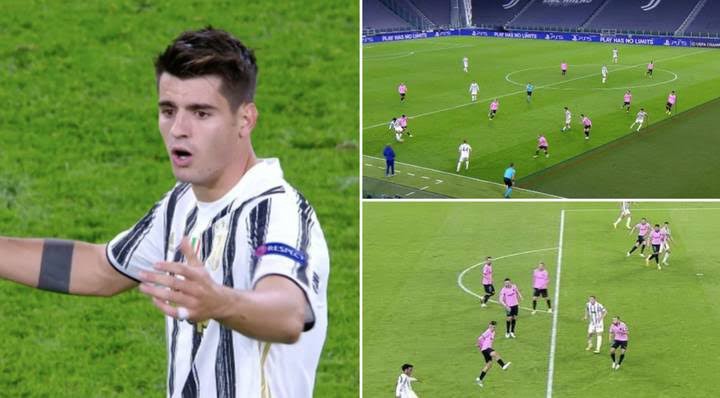 For the third goal, Cuadrado set up Morata again while falling down. It appears he was actually trying to shoot the ball himself, but his ill placed foot on the ball directed the ball to Morata instead. Again, Morata quickly turned and buried the ball at the back of the Barca net. Like the previous times, Morata soon discovered that one of his foot crossed the line, and was therefore offside. The goal was again correctly ruled out for offside.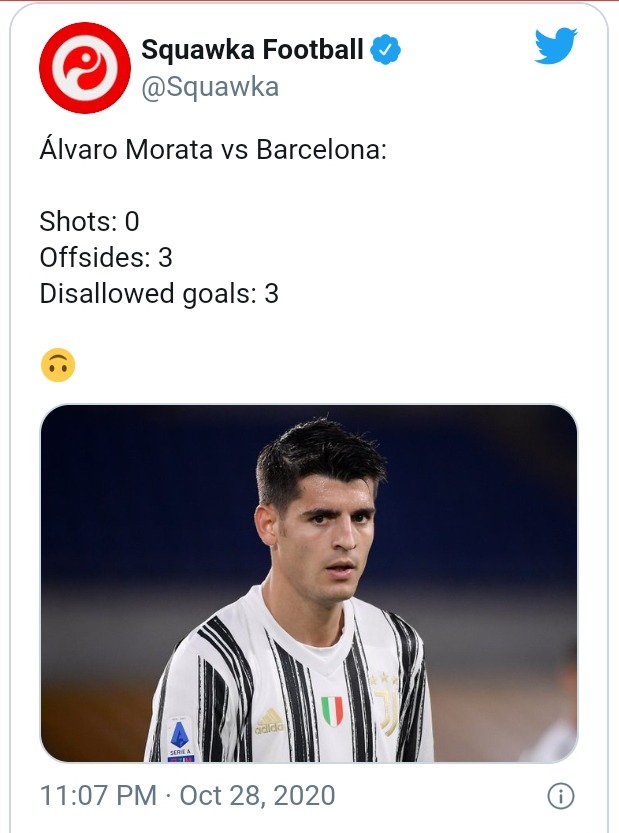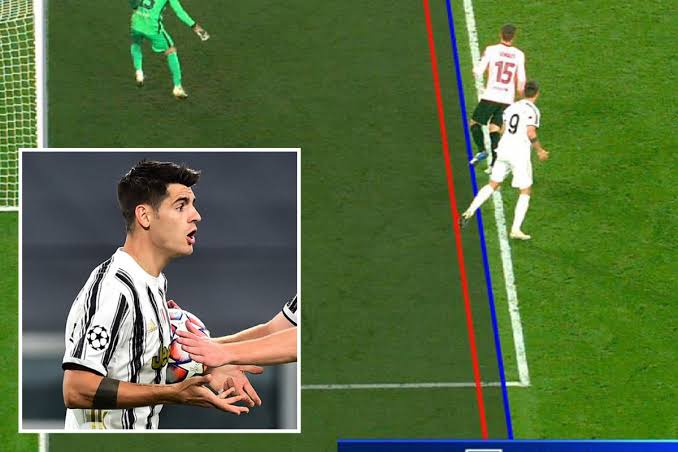 This picture best describes the third goal scenario (For illustration purposes only).
At this point, one couldn't help but feel the player, whose three wonderful goals against Barca will go down in history as "cursed goals" because they never stood!