Tagged as the biggest nationwide protest in Nigerian history by some, the ENDSARS protest which rocked the Nigerian nation few weeks back resulted in a lot of casualties as well as destruction of properties and lives.The protest started peacefully, but was overtaken by other agenda's. Though the protest started peacefully, it didn't end well.
The original intention behind the protest was to put an end to police rascality and brutality against citizens whom they have sworn to protect. However, the good intentions of the protest soon went underground as purported hoodlums took over and unleashed mayhem on the nation after the incident at Lekki now referred to as "Lekkimassacre".
However, recent news coming out as a direct result of the protest is not encouraging. The recent news of the alleged seizure of passport and freezing of key ENDSARS protest organisers account is again flaming and stoking anger in citizens. This has resulted in the youth representatives at the Lagos Panel to pull out pending the sorting out of the freezing issue, as well as the passports.
By Nigerian laws and case precedents, a freezing order can only be made after the owner of an account has been heard. See GTB V ADEDAMOLA (2019) 5NWLR (Pt 1664) 30.
Despite governments denial that they weren't going after ENDSARS protest organisers, CBN stated that it applied for freezing of accounts of suspected ENDSARS promoters, and the court granted same. This act has since received a lot of backlash from all and sundry.
In his recent post, Adeyanju Deji, who is also a known supporter of the ENDSARS protest, made reference in one of his social media accounts about a second wave of the ENDSARS protest.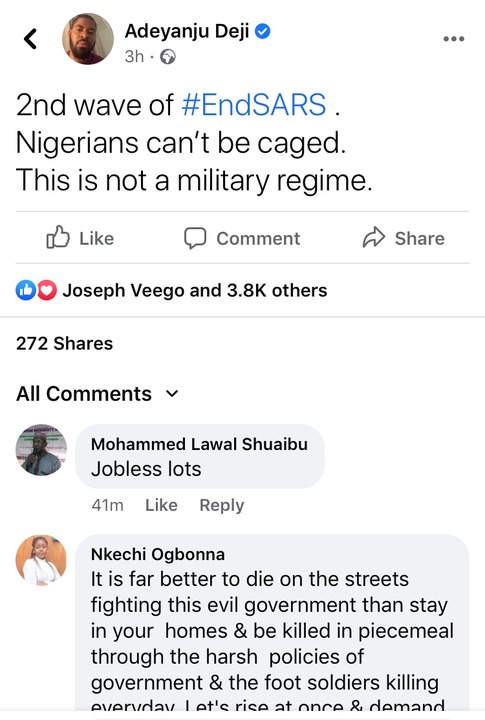 His post has generated a lot replies from Nigerians. See what Nigerians are saying below: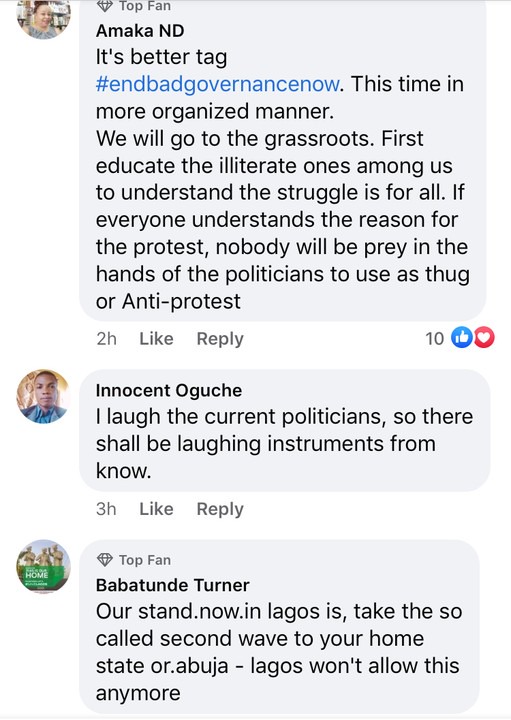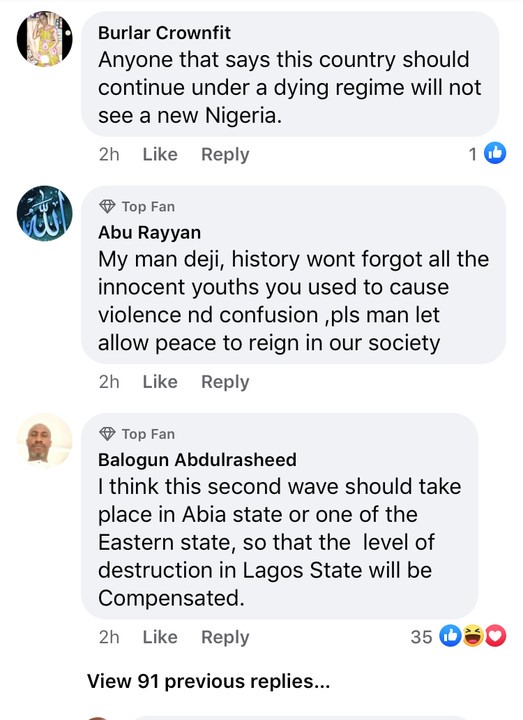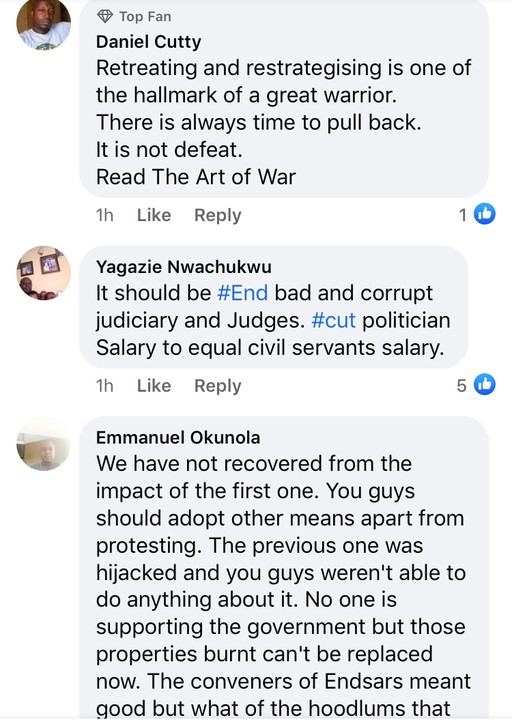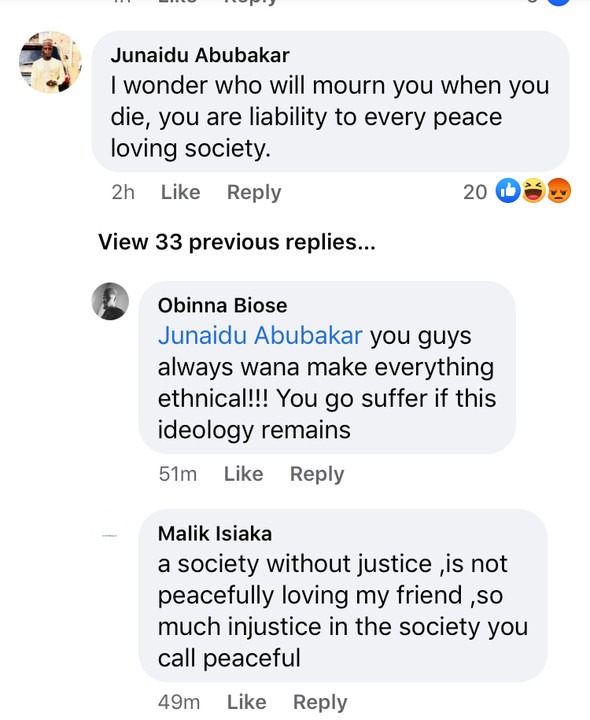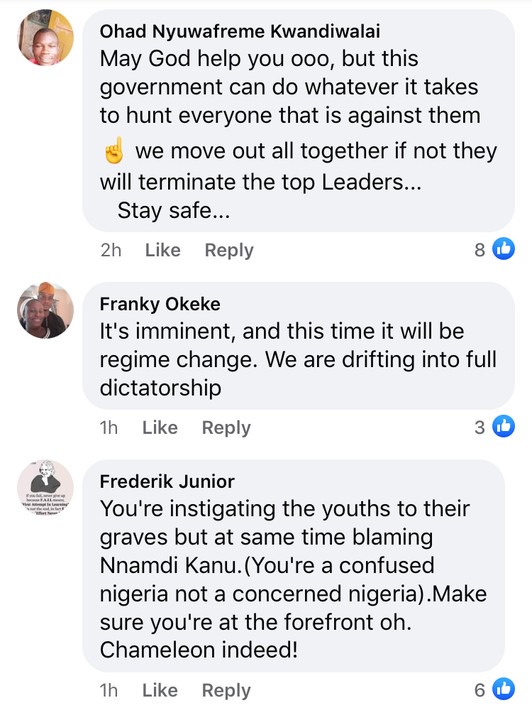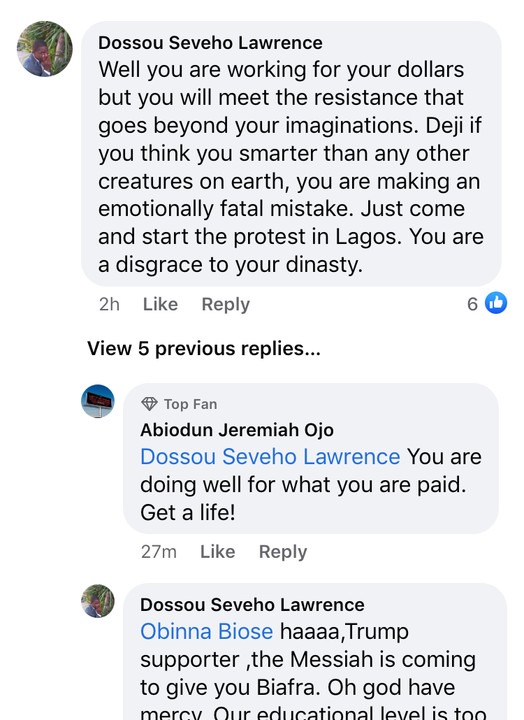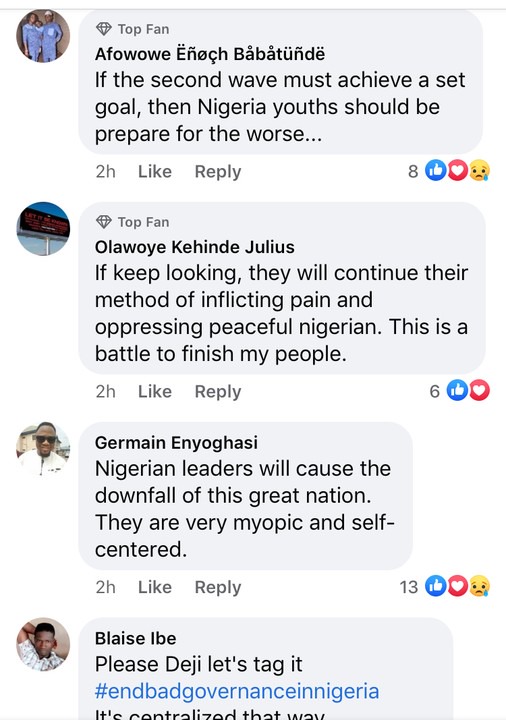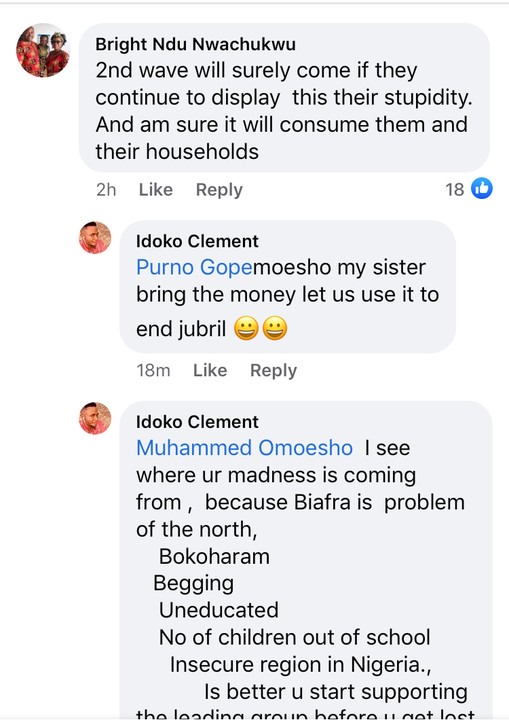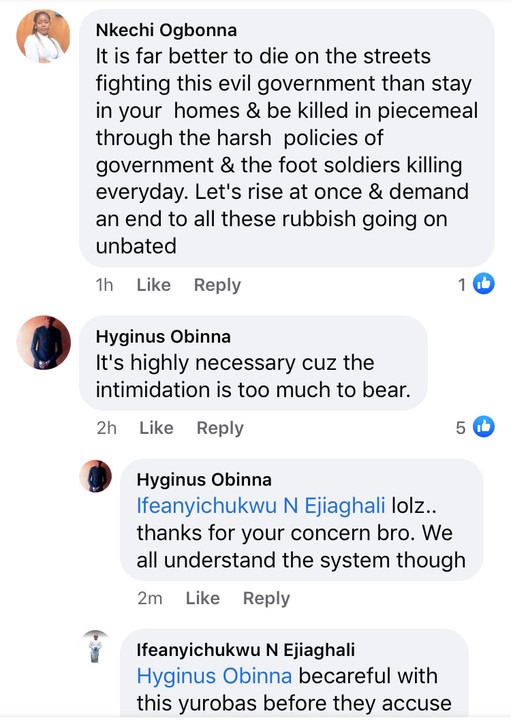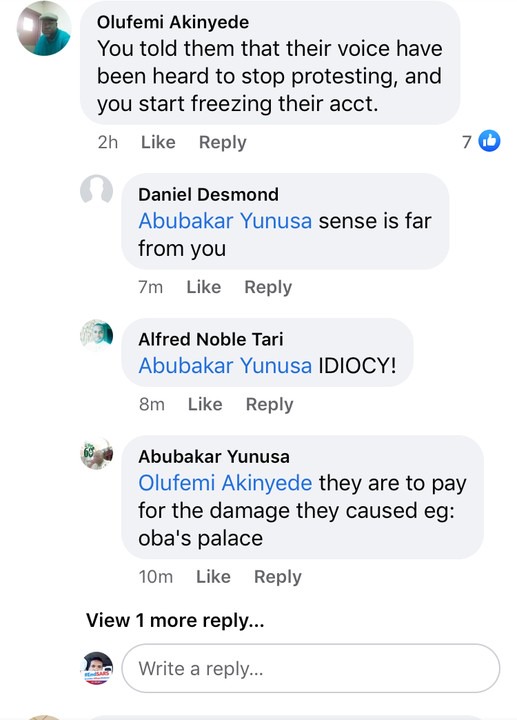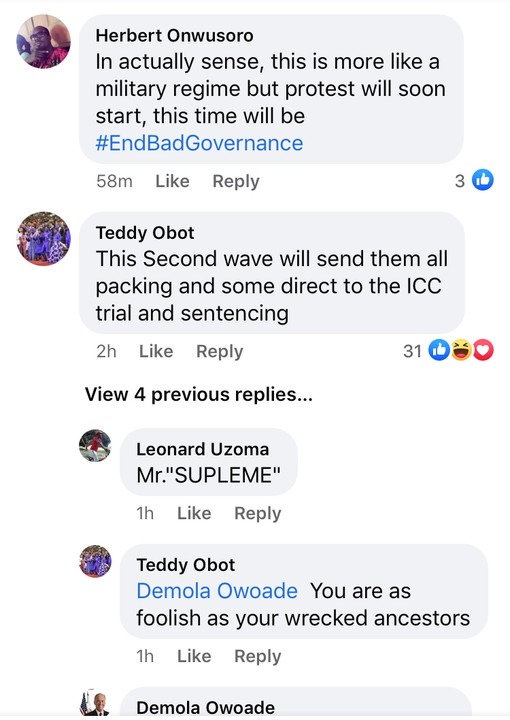 The country is already fragile as it is, and any other violent protest will be more disastrous to the nation. The government should please do the right thing, and not allow selfish interests take over the need to address key issues in governance that is causing unrest among citizens. The world in general is still recovering from the Corona Virus pandemic, and the world's economy has taken a hit, Nigeria inclusive.