For the first time in years, Lionel Messi's future at FC Barcelona was up in the air. No one knew if the mercurial Argentine was going to start the season as a Barca player after he personally sent in a transfer request through a Burofax. Well, that is gone now, and Lionel Messi has once again picked up from where he stopped. After all, he is Baba himself.
If there is one thing highly noticeable about Messi's game play this season, it is the high level of dribbling he has been undertaken per match. It is like Messi at 22 all over again, as he goes about the pitch orchestrating dribbles effortlessly, and creating scoring opportunities for his Barca teammates in the process.
Messi's dribbles haven't gone unnoticed. At a total official completed dribbles of 27, Messi typically averages at least 3 successful dribbles per match.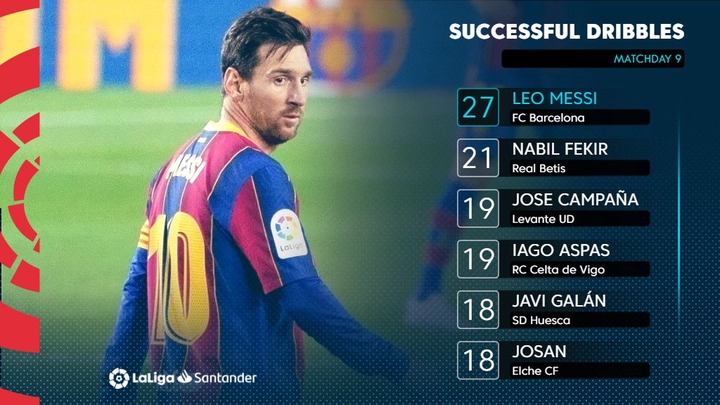 The feat is very remarkable when you consider that Messi is now old at 33yrs, with barely the same explosive darting runs that shot him to stardom. What's even more better is that none of the other top rated younger dribblers in La Liga had more success than him; and La Liga boasts many skillful dribblers. It's even more surprising because this is still Matchday 9. Isn't it wonderful?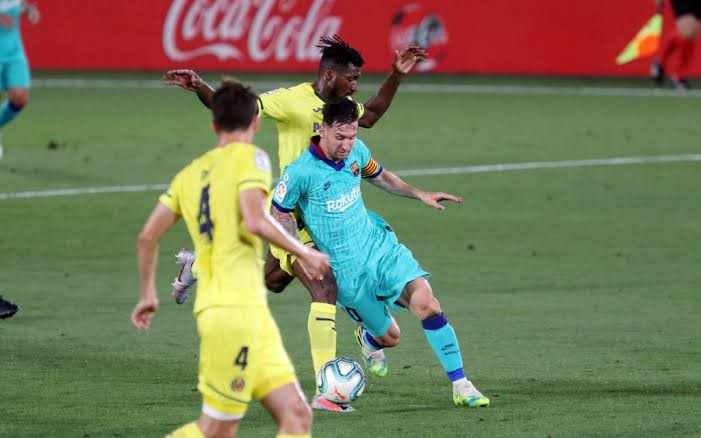 We are lucky to watch Messi play!