Hello my dear lovely readers. Twitter is at it again with another funny moment. Once again, we will be sharing with your another funny Twitter moment. 
A lady, with the moniker "Mar_vvy" on Twitter uploaded a picture of herself by the door side with an iPhone in her hand. In the upload she made, she wrote the caption " Can Some change my iPhone to iPhone 12″. Well, the lady got more than she bargained for.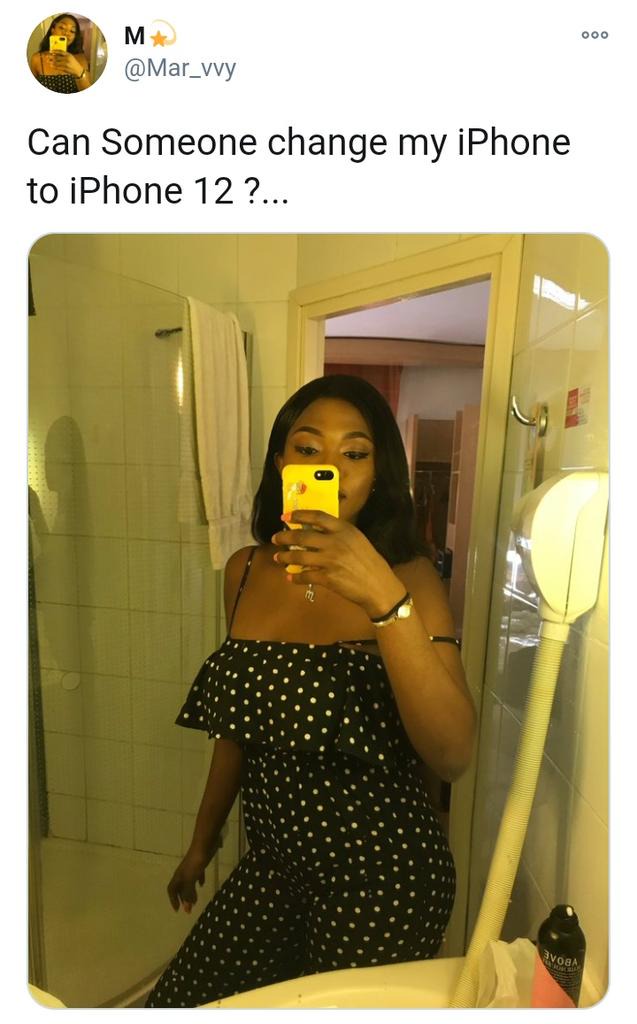 @_harrisonJNR who is apparently a graphics designer decided to do the ladies bidding by doing a Photoshop of @Mar_vvy's current iPhone into 12 places in the same picture. He didn't end there though. He made sure that the said 12 Photoshopped IPhone's are strategically placed on the dress worn by the lady, as if inside a pocket.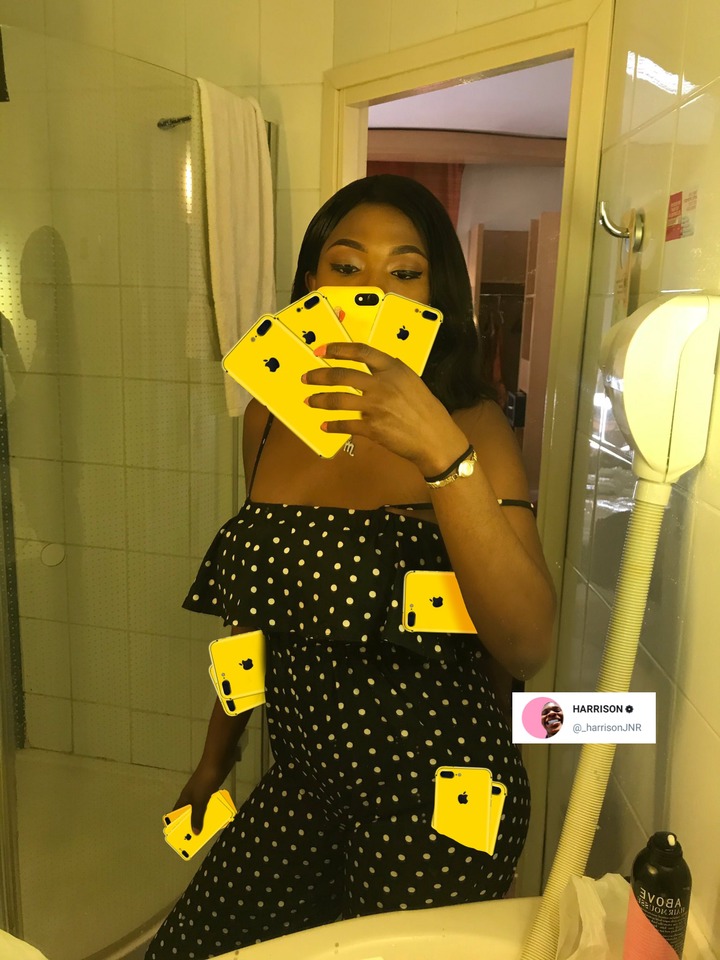 People have also been commenting about @_harrisonJNR creativity, praising his genius.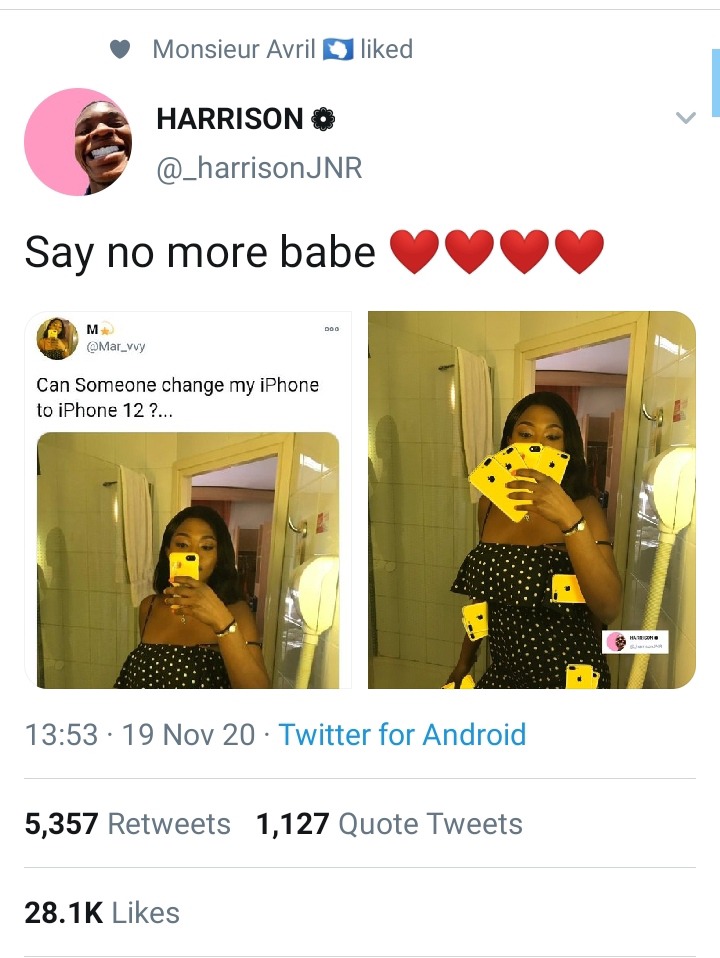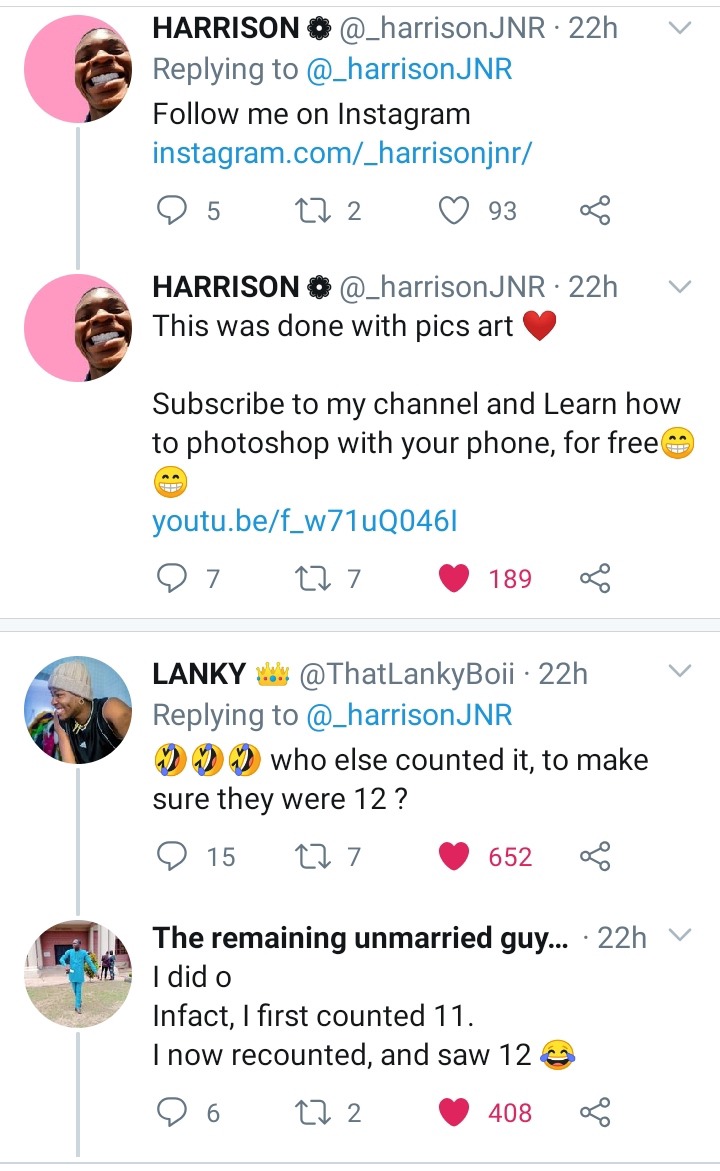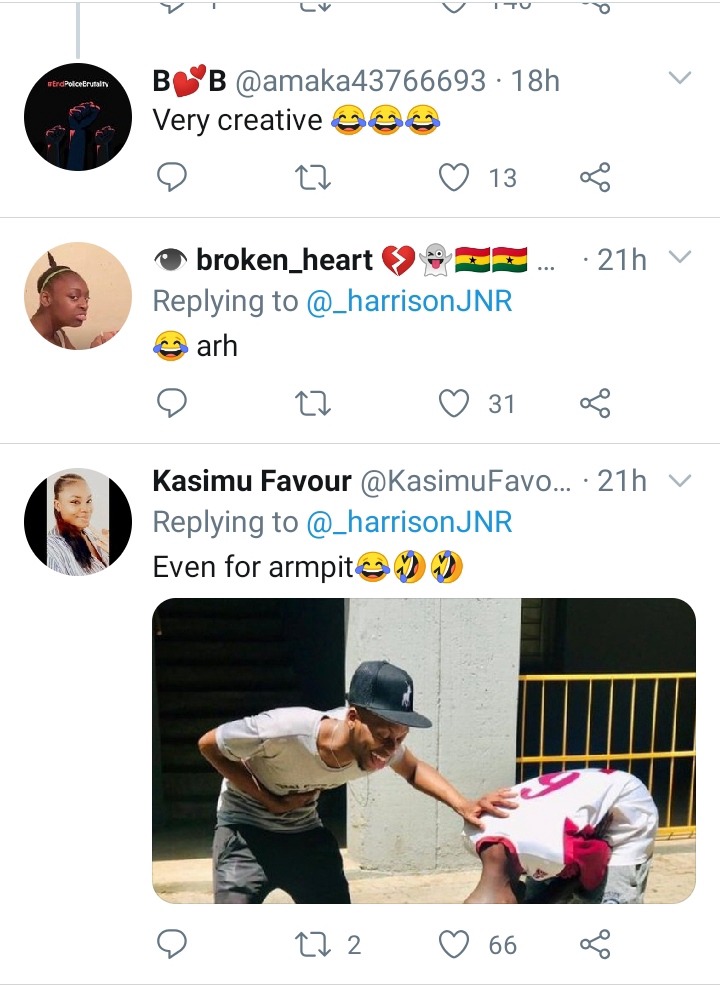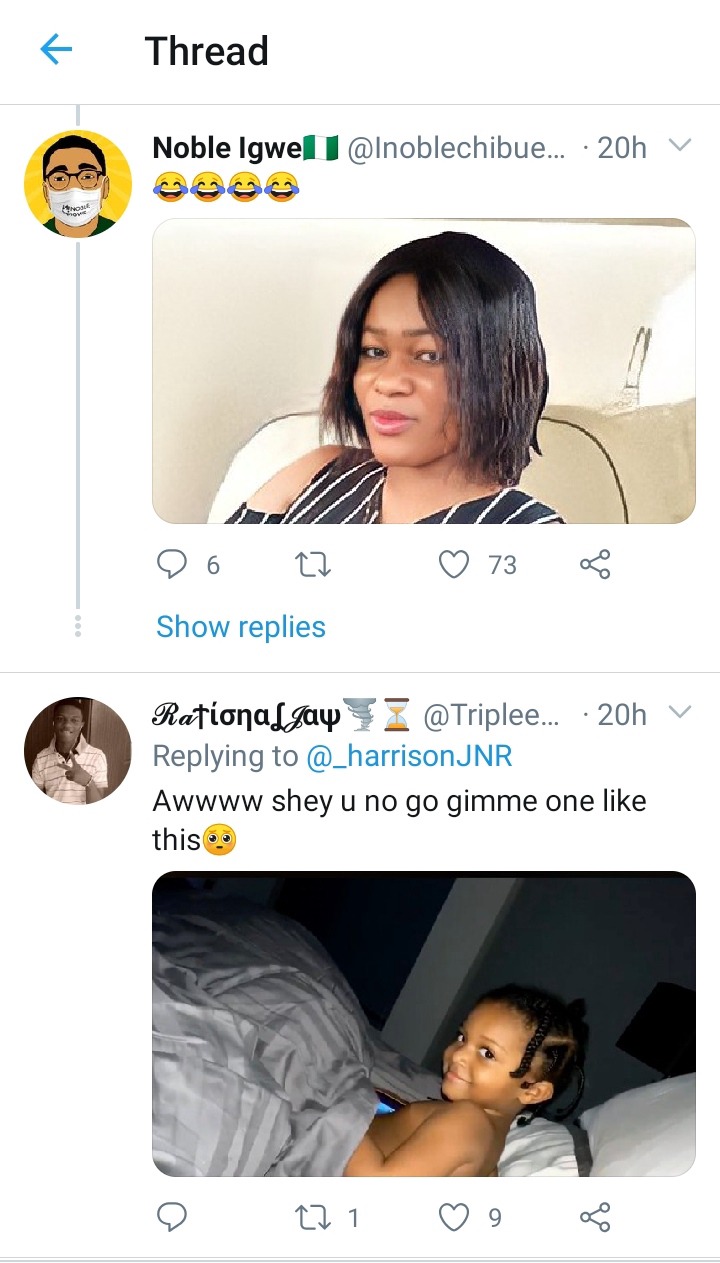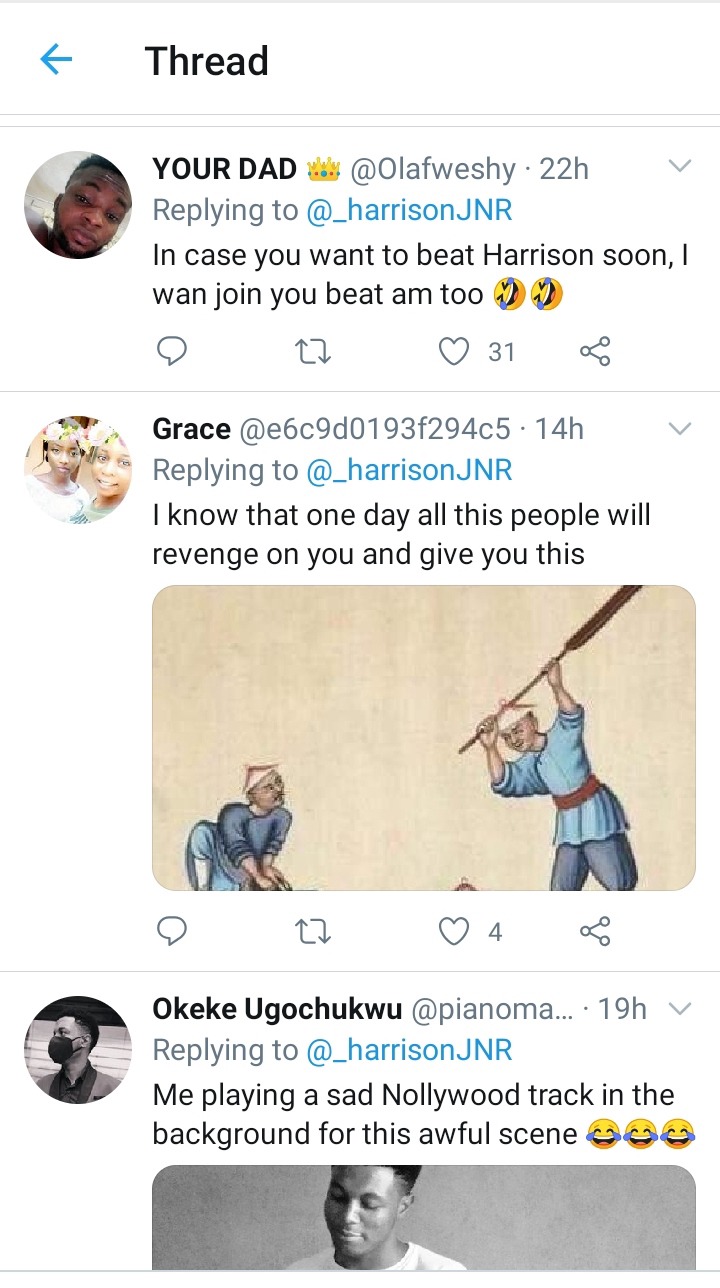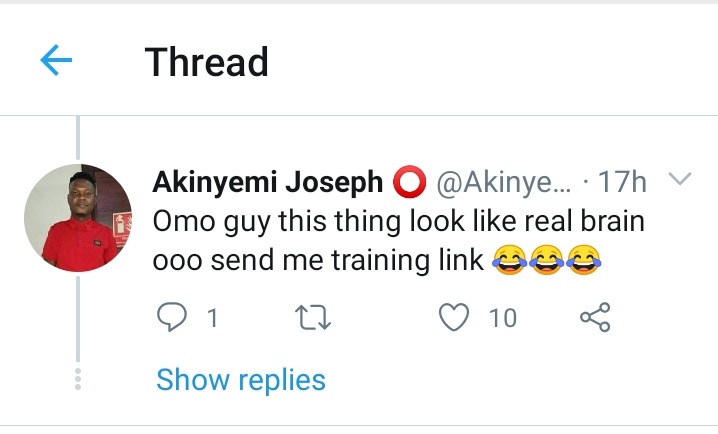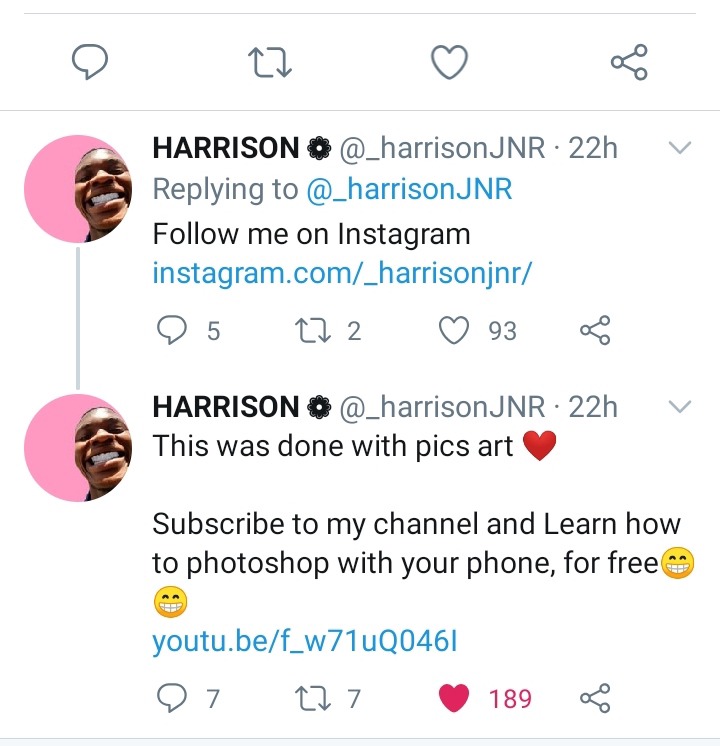 What do you think? Is he a good samaritan for granting the lady her wishes in 12 folds? I think he is. What do you say?
Drop your comments in the comment section. Don't forget to share and like the post of you enjoyed the joke.