Talking about Barca these days feels exhausting. Everything just feels off. Is it the transitioning? Is it the Messi transfer issue? How about the management tussle? The latest joke in town is that Barca has more point in the Champions League, than they have in La Liga. You know the funny thing about the joke? It is true! As a matter of fact, that summarises Barca's 2020/2021 campaign so far.
For some reason, when i saw the the news about Messi not being part of the squad travelling to Kiev in Ukraine to face Dynamo Kiev, i felt happy. I even felt more happier when i saw the line up for the game. Was it justified? I guess it did.
Honestly, after the Messi transfer saga of the summer, for some reason, i now want other Barca players to start playing like Messi isn't at the club anymore. Because, like it or not, the reality is that no-one knows what will happen next as long as Messi is concerned. Though, i believe that if Joan Laporta wins the Barca presidency, then there might be hope.
Back to the topic. It was with gladness (although Barca rarely maintain such this days), that i watched Barca blow apart Dynamo Kiev in Ukraine with a 0-4 scoreline.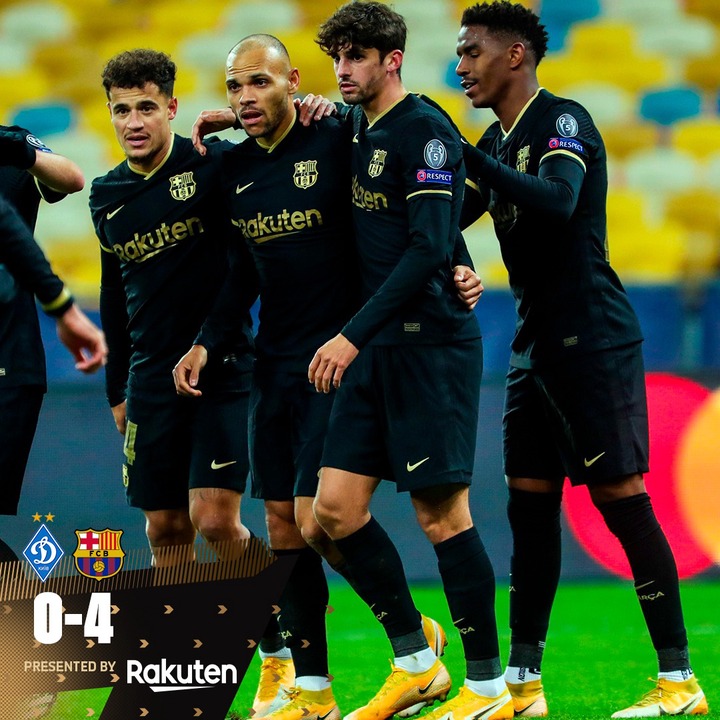 Is not just about the goals anyway, but more about those that scored the goal – Dest, Braithwaite (2) and Griezmann. You probably didn't know about the first two players right?
Dest was brought in as a direct replacement for Semedo after he was sold to Wolves while Braithwaite was brought in January last season when Suraez got injured. Needless to say, both had a point to prove, especially Braithwaite, after being left frequently on the bench.
When Braithwaite was handed his opportunity against Dynamo Kiev, he never looked back, scoring two goals to crown his efforts for the night. This is good news, especially when you look at the fact that he is actually Barca's only out and out striker.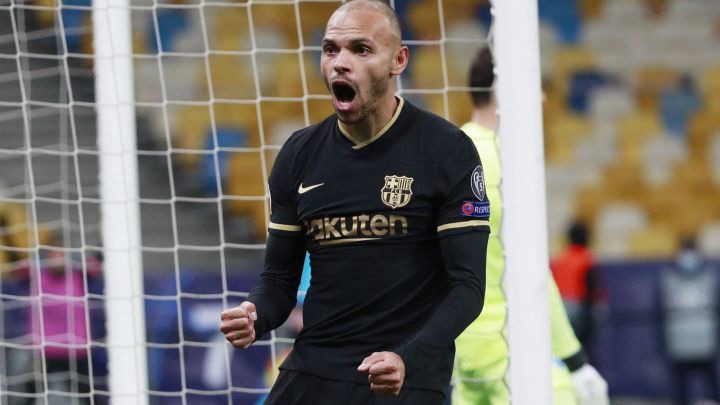 Dest was phenomenal against Dynamo Kiev, capping his massive onslaught with a finely executed goal. Europe, here comes the hot-stepper! I'm short of words and eulogies to describe him now.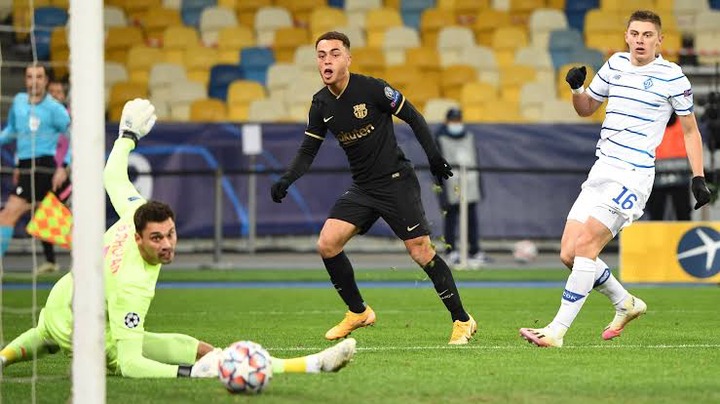 But, i know i had a lot on my mind to say about Dest after the match. I pray he continues with such form and spirit though.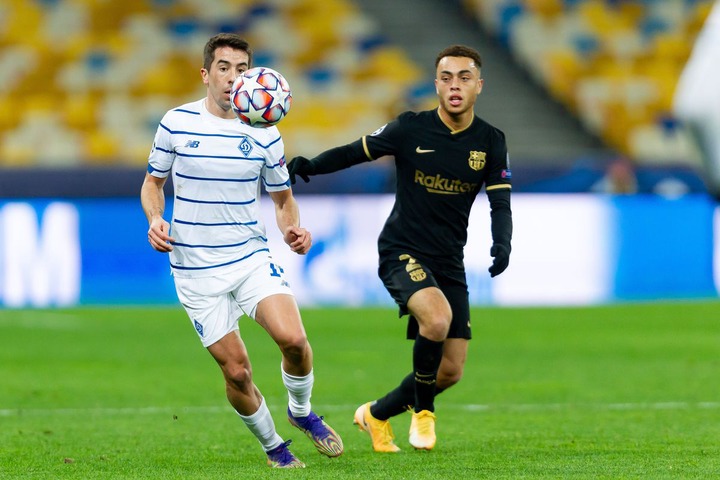 Griezmann had a huge influence on the game the moment he came on, capping his wonderful performance on the night with a wonderful goal. Is Griezmann back?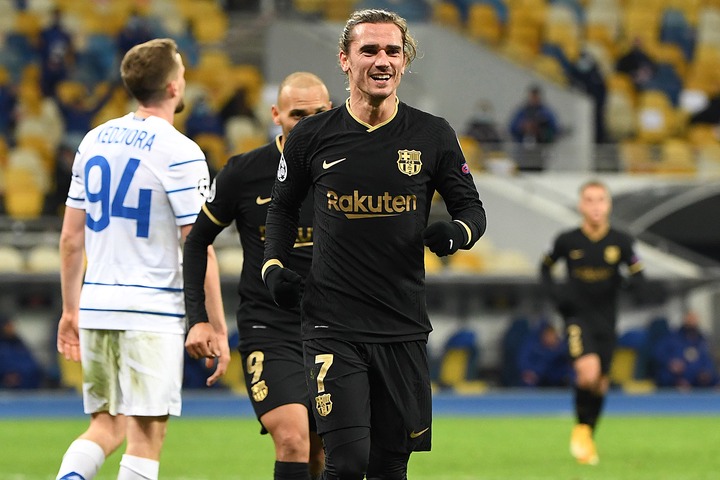 Seems Griezmann always plays better when Messi isn't in the team.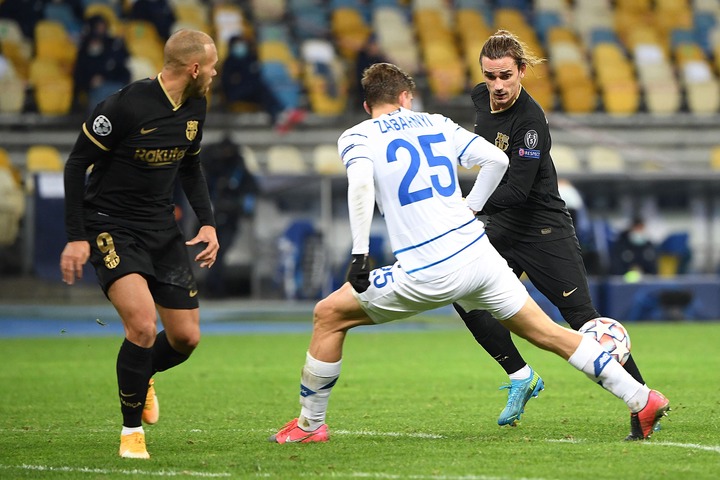 On a general note, the team was superb against Dynamo Kiev. Special mentions ; Riqui Puig and Coutinho. With what i saw, I know Barca isn't finished yet.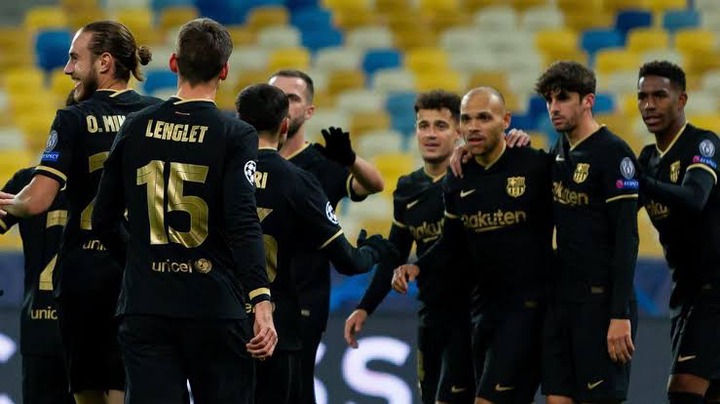 Although, the shortcomings in La Liga this season leaves a lot of sad tales.