By this time last year, we are almost certain that at least one in four free-kicks may likely find their mark if Messi delivered the kick.
Fast forward to one year later, and the story is a different thing altogether. It almost seems like the once beautiful deliveries which often resulted in wonderful goals have dried up in the 2020/2021 season. Certainly, there are numerous reasons why this may be happening at the moment. But, that's the current status at the moment.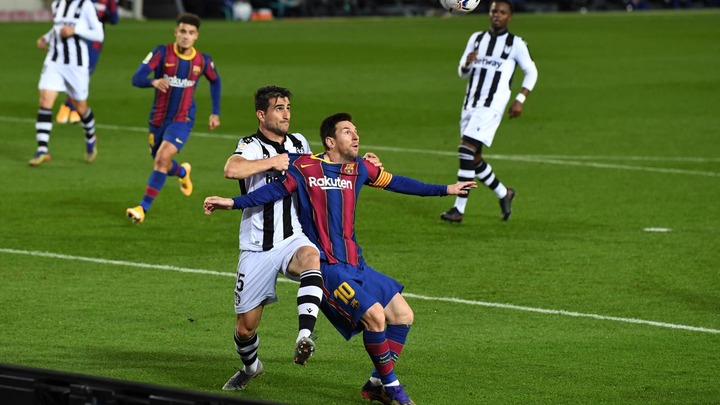 That said, the free-kicks goals may not be forthcoming right now for the Argentine wizard, but his special goalscoring instincts never fades away. Messi made the difference for Barca in what is now officially a traditional tough La Liga opponent, Levante. For some reason, Levante has been a boogeyman for Barca. Remember the season under Valverde where Barca almost ended the season unbeaten? Well, guess who spoiled the party.
Although Barca were the better team on the night, the boogeyman didn't let Barca breathe all through the match until Messi happened. You can say what you want about Messi, but one thing you can't deny is his predatory instincts when it comes to scoring goals. Whether you are a teammate or opponent, so long as Messi is accelerating towards opponents half with his signature run and dribbles, you are bound to expect some magic to happen. The Messi magic!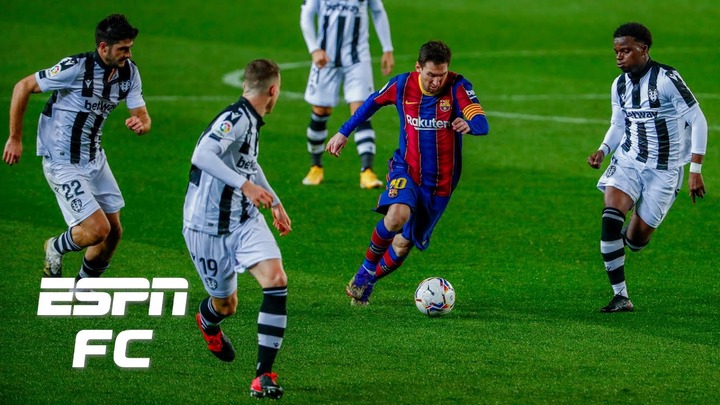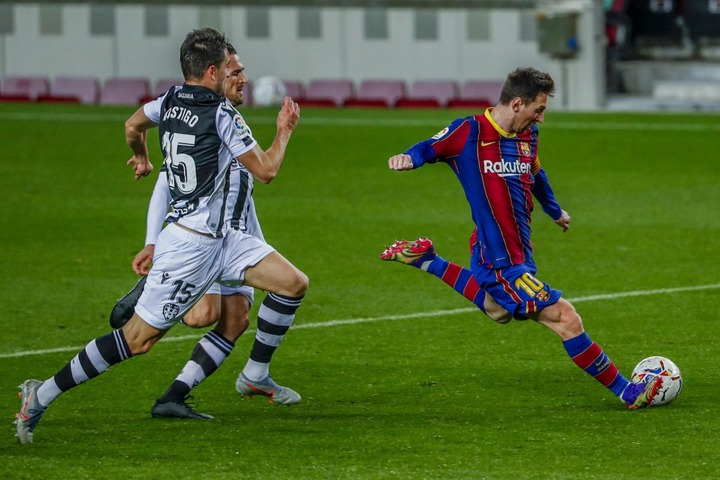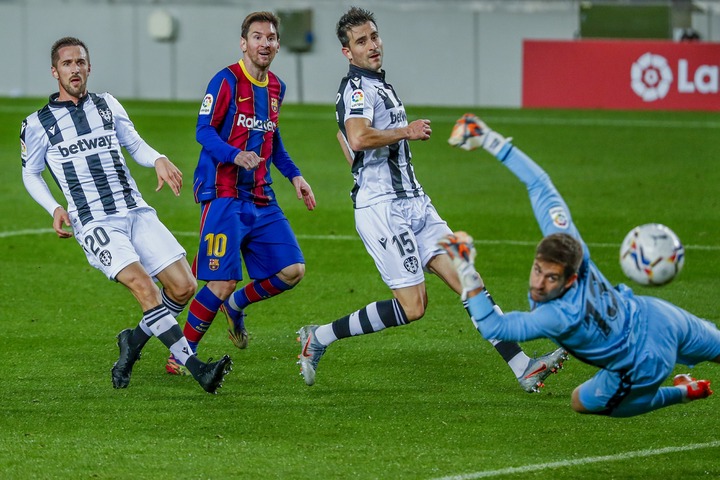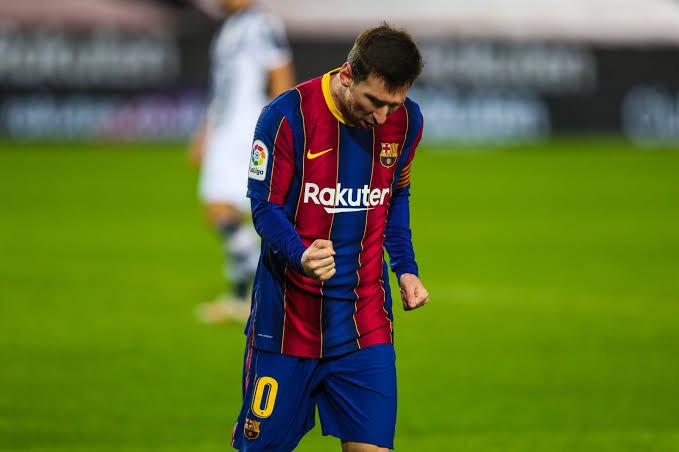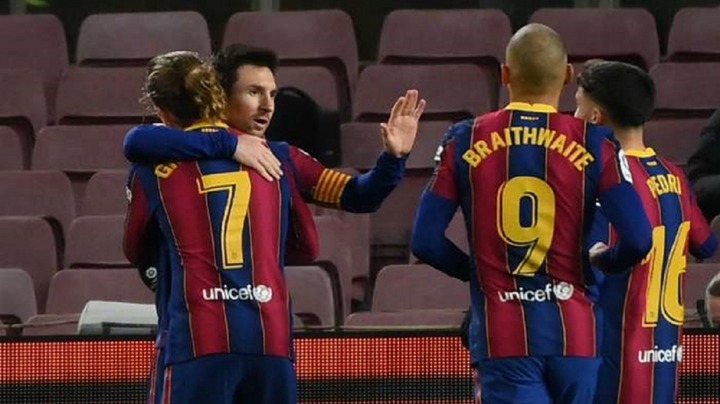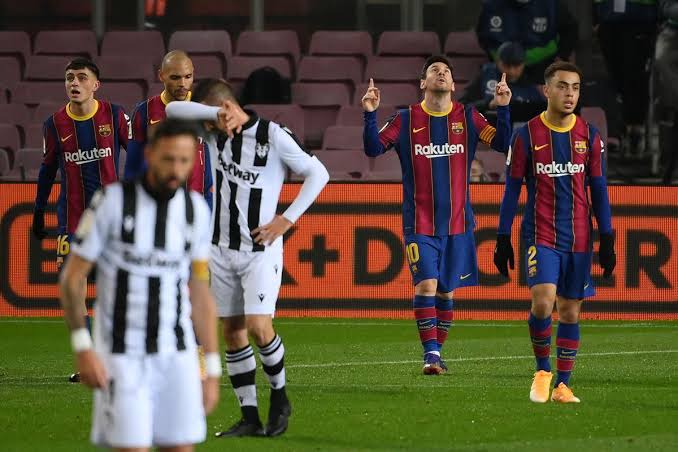 A friend said Messi thought he was still playing against Juventus because of the similarity of Levante's jersey to that of Juventus!
Barca may be struggling now, but be rest assured that Barca is not finished yet.