La Liga Santander will once again grace our screens starting from tonight. As you already know, Barca have not had a steady roll in La Liga this season compared to previous seasons. Barca will tonight hope to maintain their winning streak by taking all three points tonight. The Blaugrana previously secured a comfortable win in their last match against Real Valladolid; a match that brought many positives and bad news with it.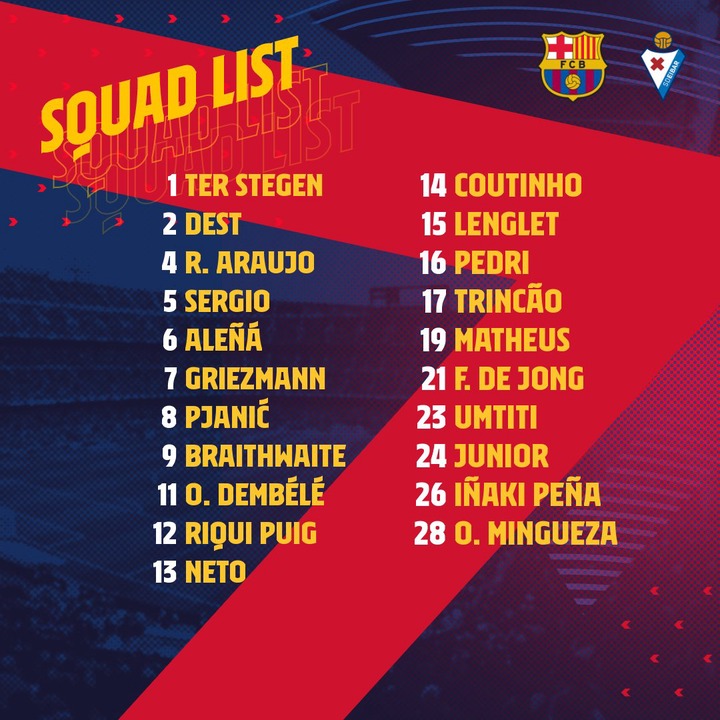 Earlier today, Barca released the official match squad that will face the 17th placed Eibar at home at the Camp Nou. One of the most notable players absent from the squad list is Lionel Messi. He had previously picked up a minor knock which has now kept him out of the last match of the year 2020 for FC Barcelona.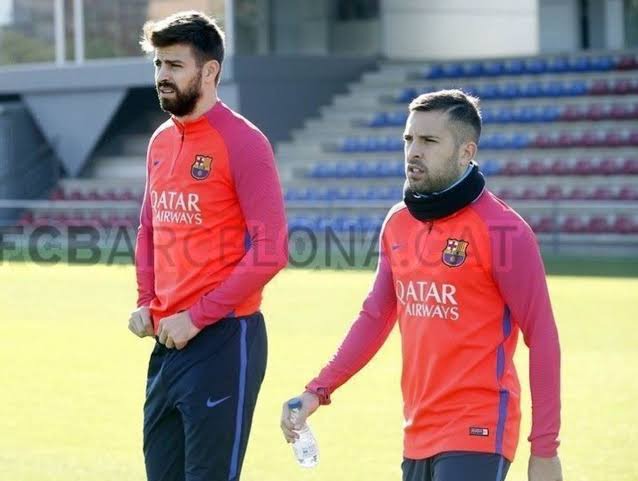 Also missing from the squad list to face Eibar is Alba (will miss the match after his last booking), Pique (injured) and Fati (injured). However, Barca fans can at least heave a sigh of relief that the injury prone Dembele has gotten the medical greenlight and has been included in the Match Day squad too.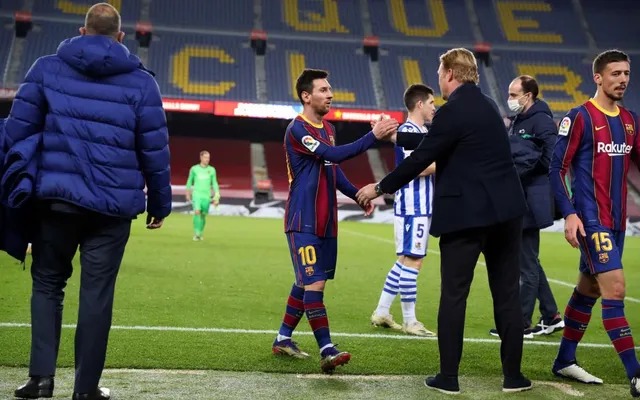 With Messi sidelined with injury and consequently out of the picking for the Liga match, Barca will be hoping the absence of their talisman won't hurt their chances of winning Eibar who are also struggling to stay afloat this season.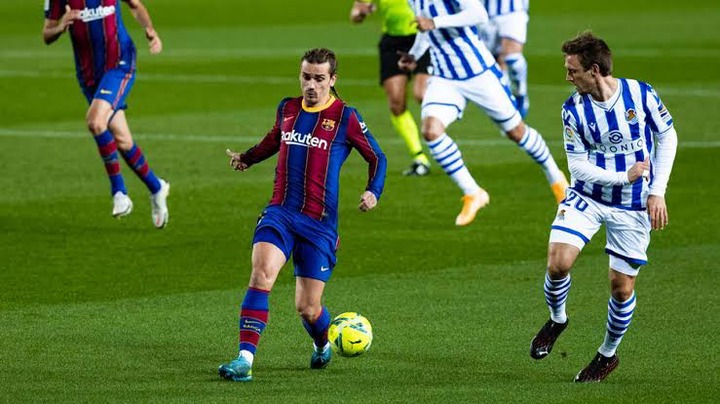 Messi's absence now automatically means that the likes of Griezmann, Coutinho, Pedri, De Jong, Dembele and Braithwaite will be expected to go all out and show that they can win matches with or without the captain of the team.
With the epileptic performances Barca have been dolling out in LA Liga this season, one can never really say what the outcome of today's match will be. Messi may still be enjoying his off pitch time at the moment since getting injured before Christmas, but Santa won't be presenting his teammates with a free win this night if they don't pull their act together.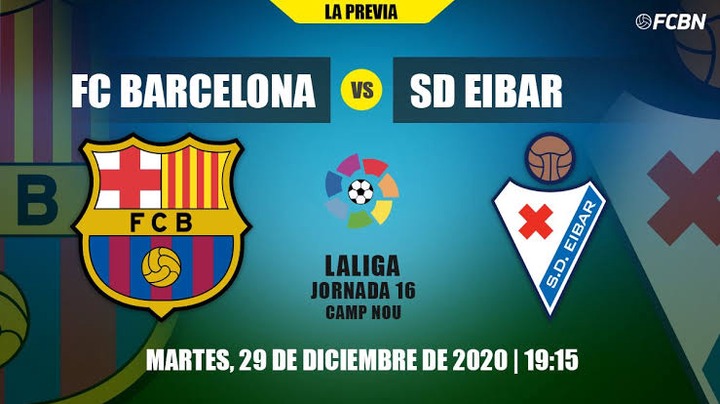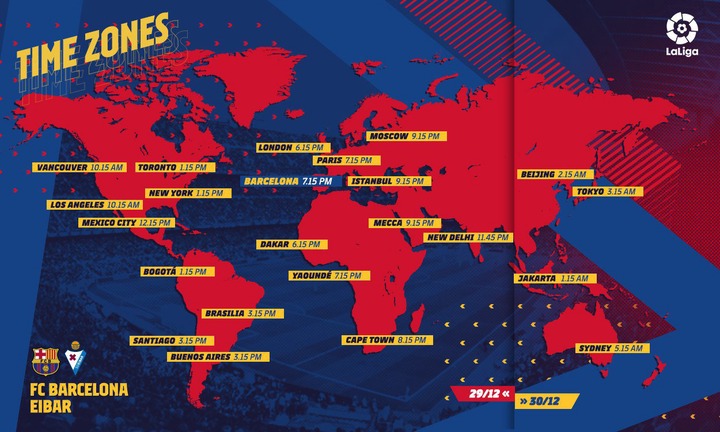 Next Match => January 3rd, 2021!
Compliments of the Season and Happy New Year in Advance my dear Lovely Readers!