There have been series of insecurity reports all over the country to keep one awake for a lifetime. However, this post is not one of them.
As you probably would have heard by now, the Lagos – Ibadan Railway track has been under serious construction, spearheaded by the Nigeria government and their Chinese counterparts. The traffic congestions that has continued to yield more gridlocks accross Nigerian roads than a maze run, is nothing to write home about. Hence, it's understandable why a lot of people are particularly happy about the recent development in the railway tracks.
Of recent, the said railway track has been commissioned and opened to commercial use for every Nigerian citizen. This has led to many people using the newly created transport channel to traverse through and fro Lagos-Ibadan. This has also got some people talking on Twitter about their experience with the Train's on use for the railway transportation services.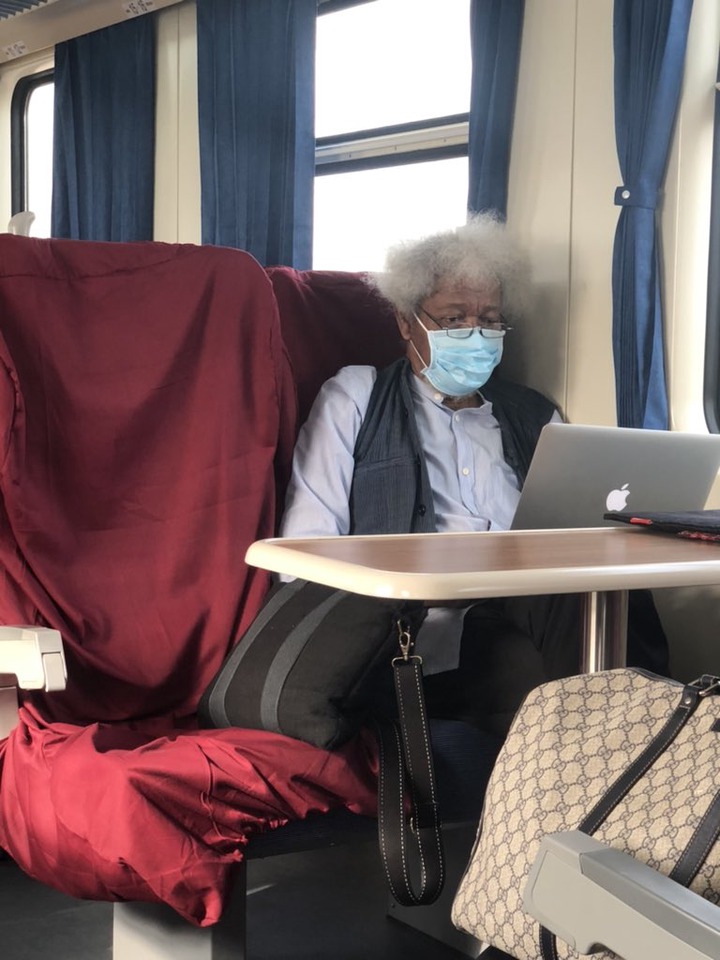 Earlier, Prof Wole Soyinka was seen riding the train, which also elicited many vibes across the media and press. However, other Nigerians have joined to air their own experience and opinion on the recent development. This has made #BuhariTrain a Trend on Twitter. Check out some of their tweets below: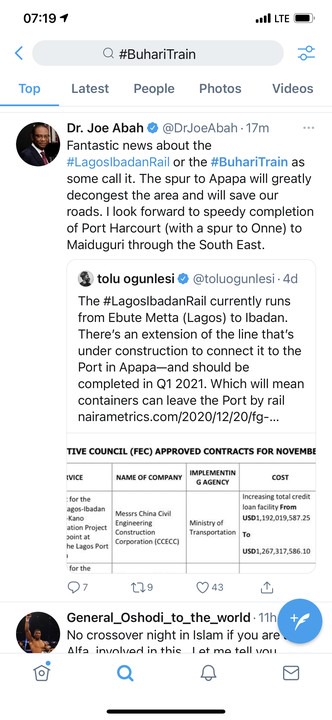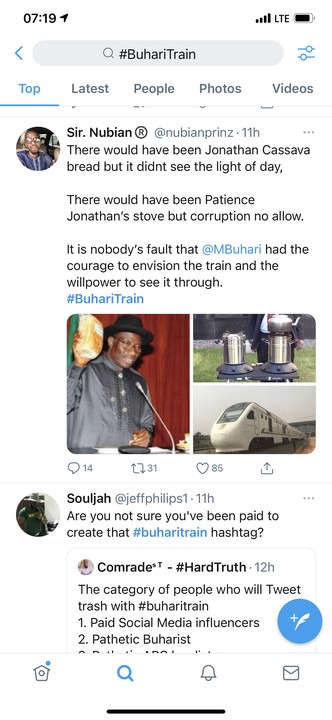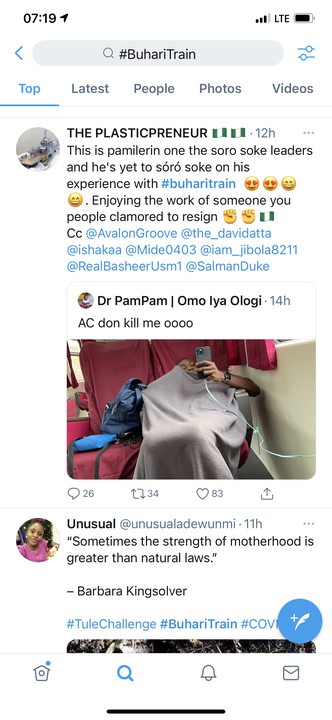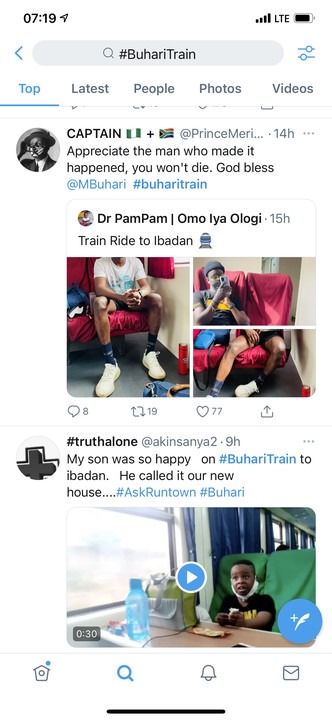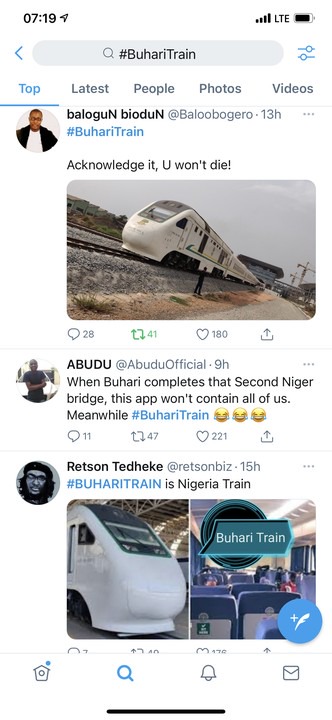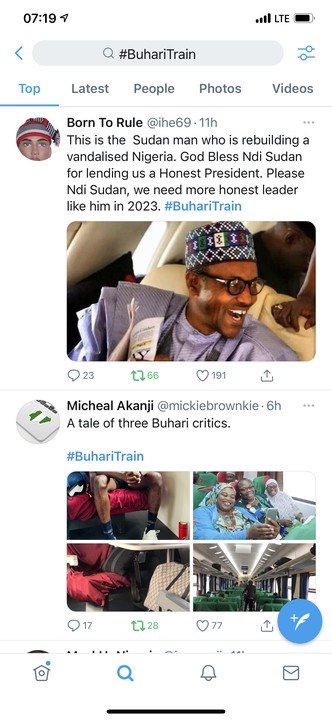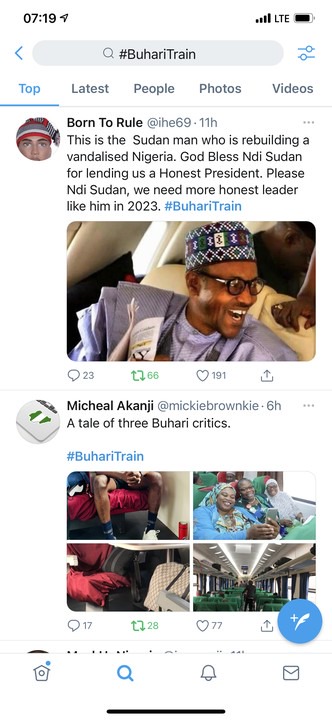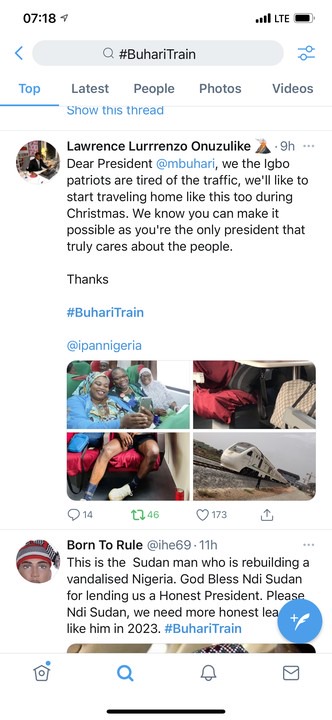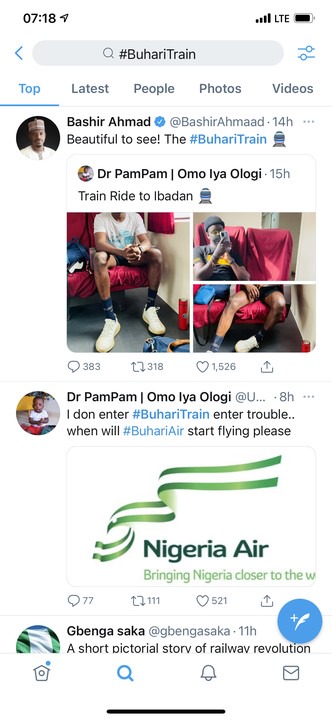 Yes, we know that things are not as we want them to be in the country at the moment, but this trains are a welcome development.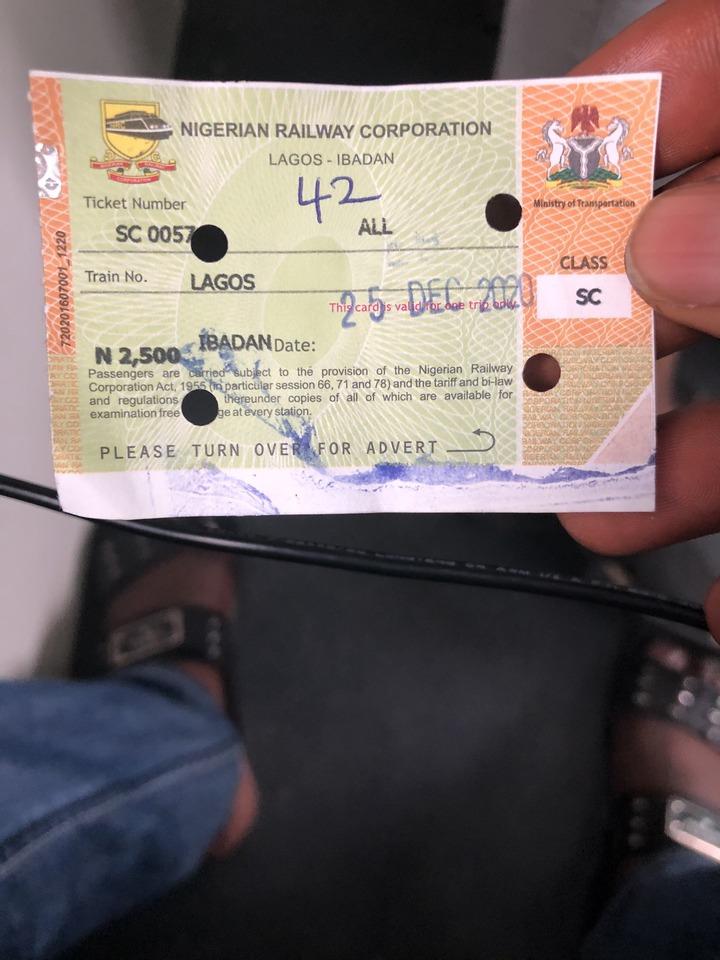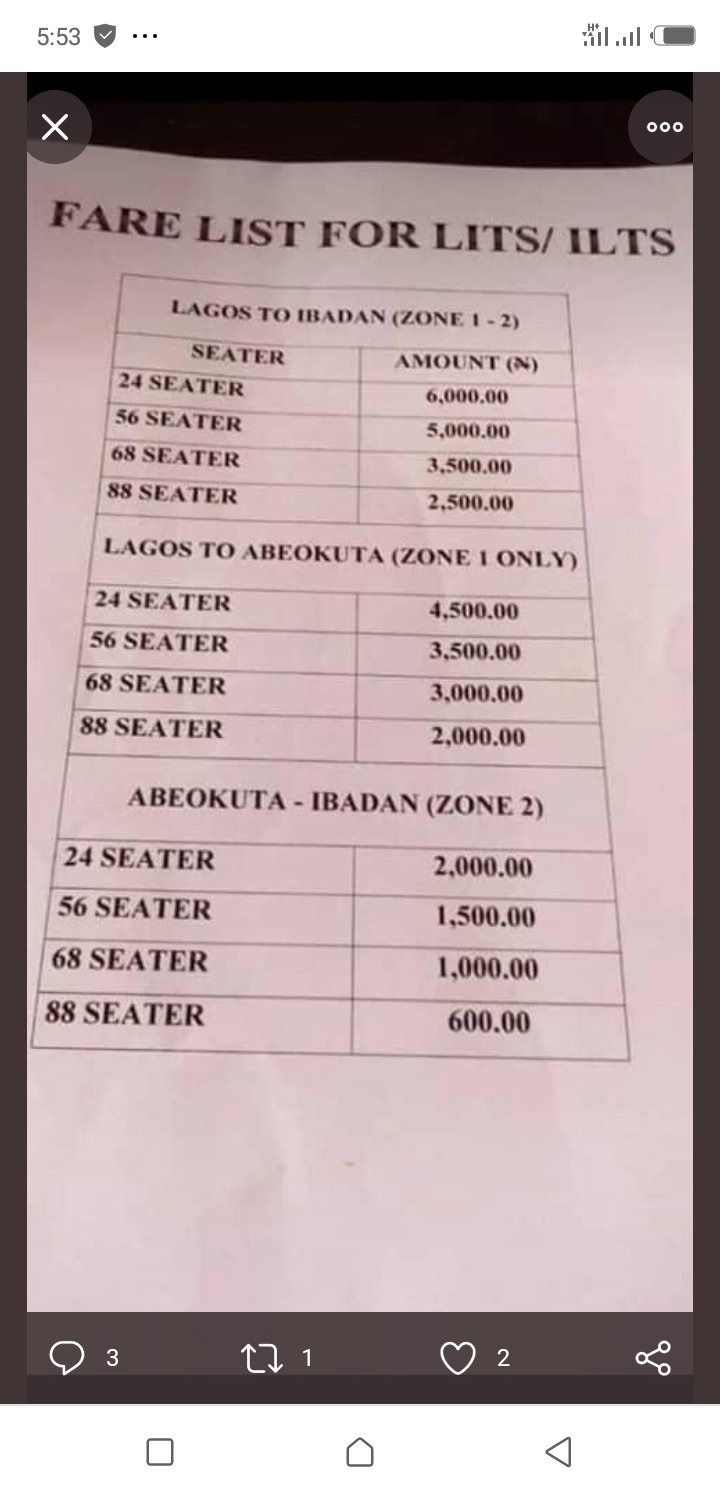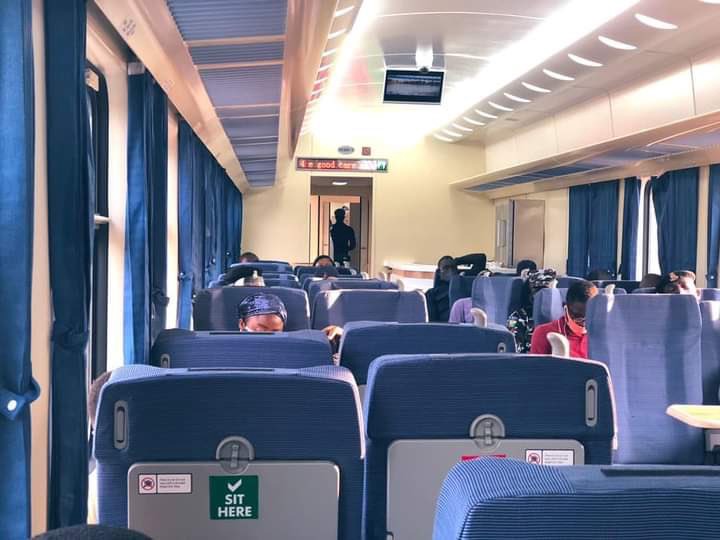 I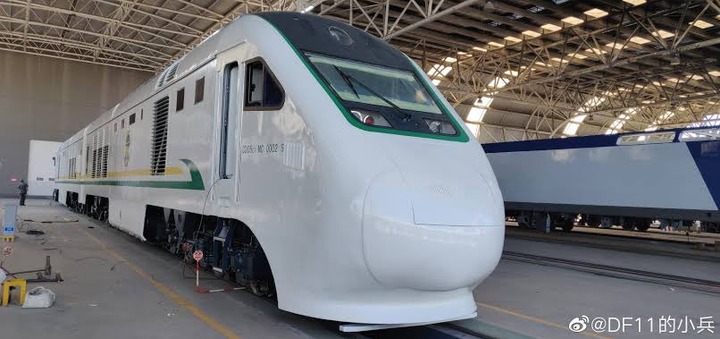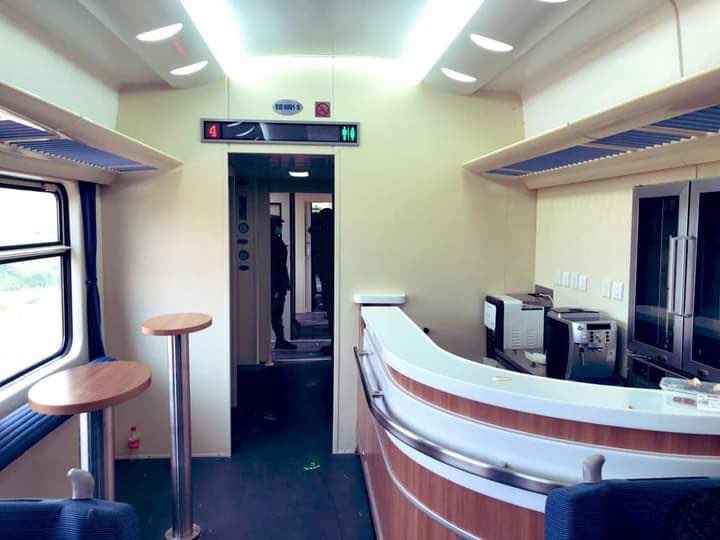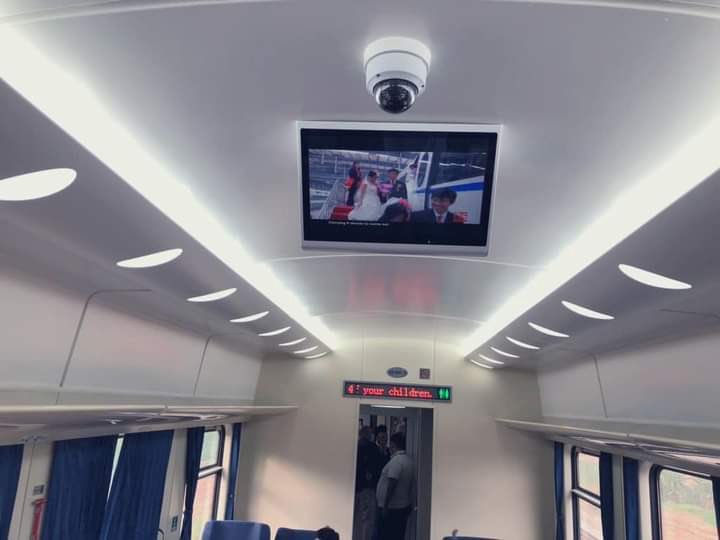 n a year that has been filled with almost only negatives, this is a good thing to be happy about.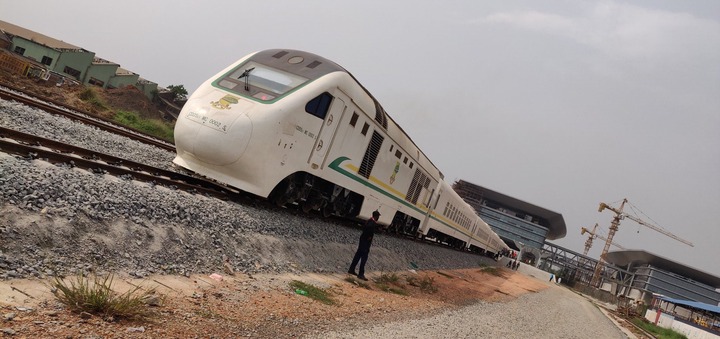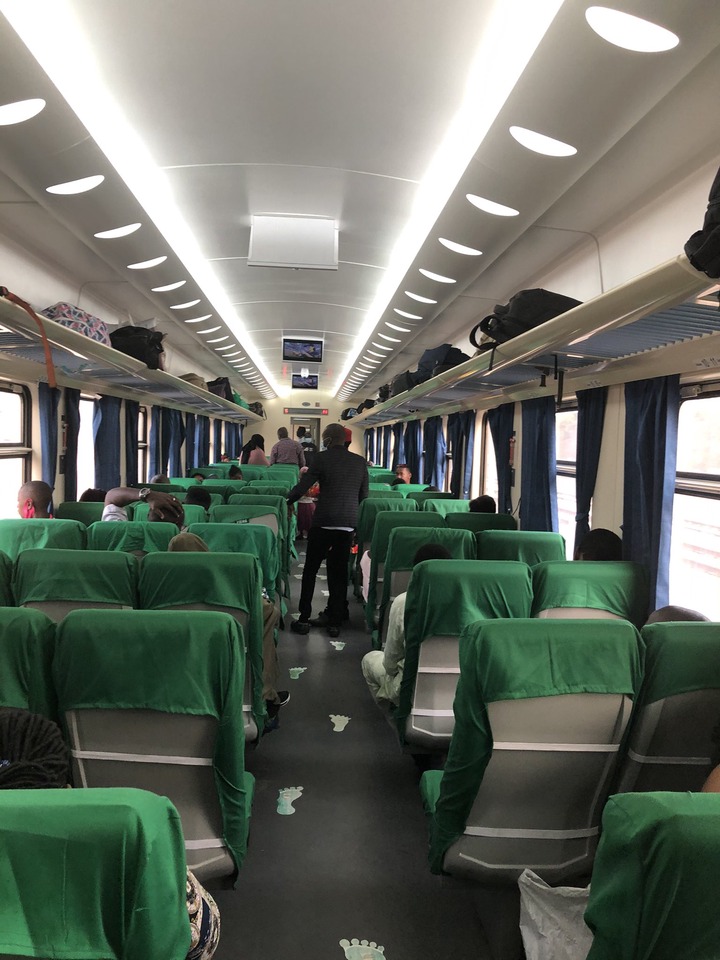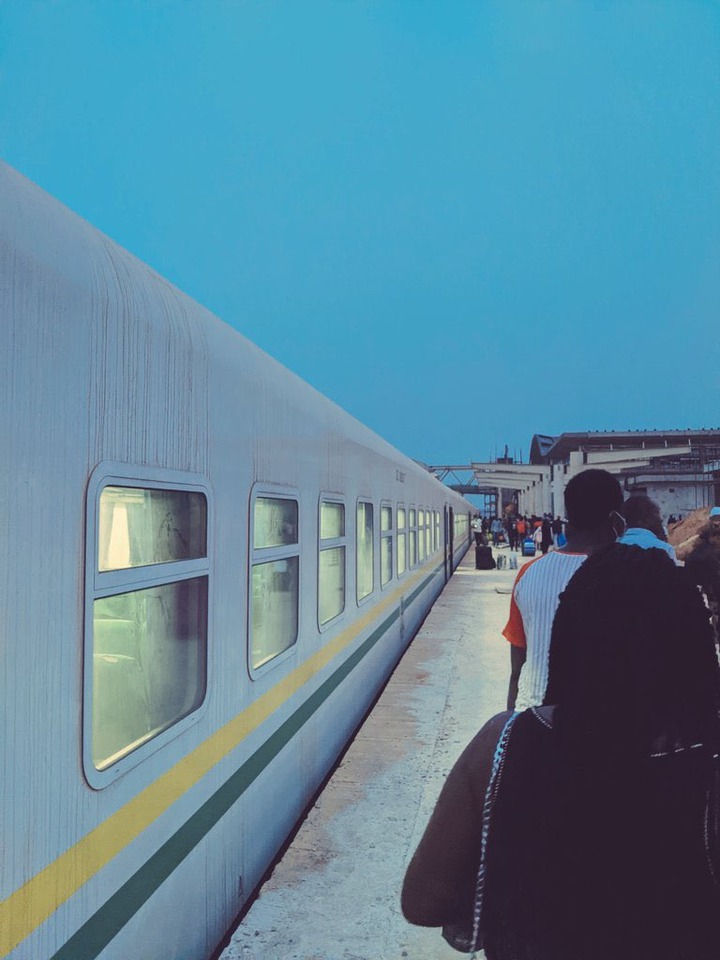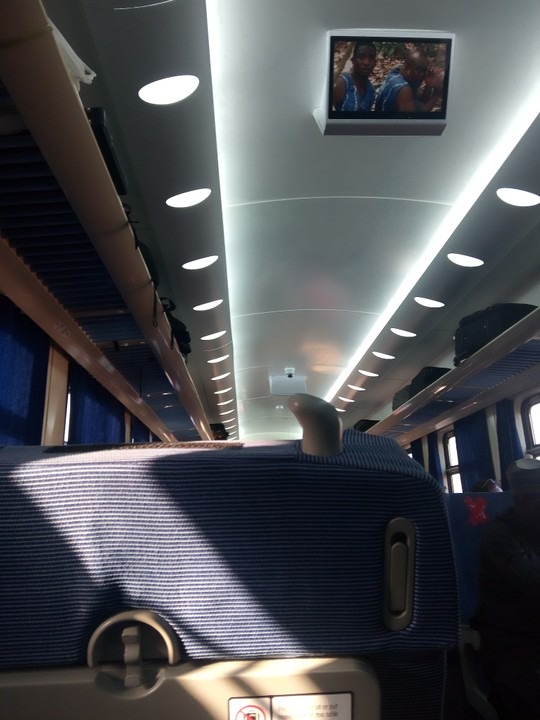 Let's hope the lack of maintenance culture doesn't send this current infrastructural drive back to oblivion.