The mercurial free-kick taking skill of FC Barcelona superstar, Lionel Messi, is no longer news. However, all haven't been rosy for the Argentine wizard and his team this season after suffering early season catastrophic losses and managerial crisis. Notwithstanding, Barca have managed to crawl their way back to the contention table, and Messi's new found form has something to do it.
Earlier in the season, all of Messi's goals were mostly spot kicks, and none were from open play. This prompted doubt's about his capacity, with some naysayers questioning if age have finally caught up with him. Others questioned why Barca didn't let him go after his transfer request.
However, once the open goal scoring jinx was broken, the Barca superstar has once again ascended to his throne atop the laliga goalscoring table. Yesterday, Messi scored two wonderful goals against Granada in a Spanish La Liga match. But, the second goal is what we will be talking about.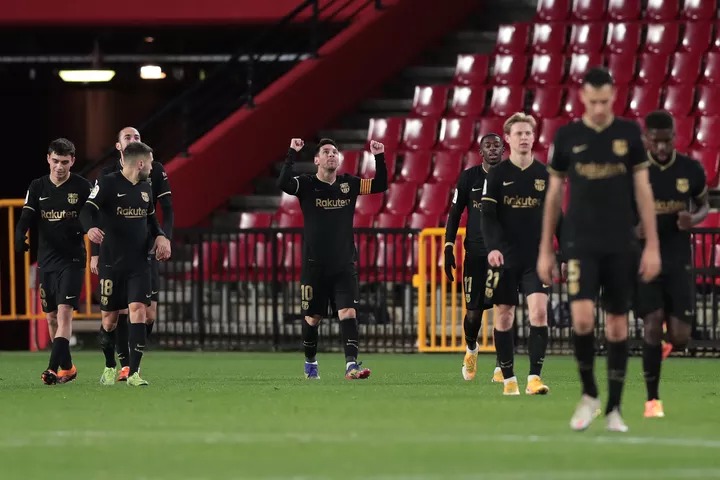 After the Granada player got a free-kick in their own half from fouling a Barca player, Messi stepped up to take it as usual since the ball was perfectly laid down in his most preferred Free-kick taking spot. Almost like the Granada player knew what Messi had in mind, he spread himself on the floor. The reason was to block off the shot should Messi try to play it in between spaces on the ground as opposed to curving the ball upwards.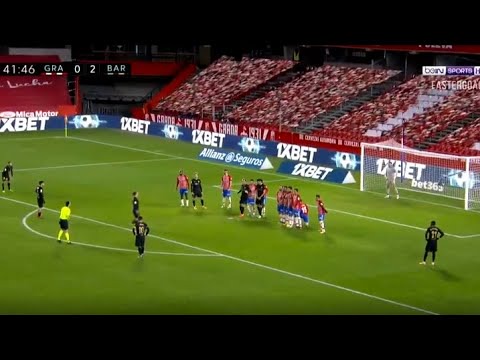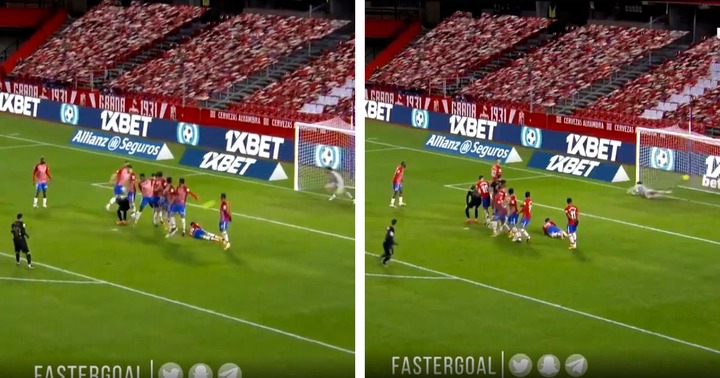 Well, his attempt to block the ball failed and Messi scored a fantastic free-kick afterwards. Guess, there's no stopping the goals now that it is rolling in. Are the free-kicks back? Well, we will see.