FC Barcelona's woes this season could make for a Hollywood blockbuster movie. The funny thing about it though is that the current movie starring FC Barcelona and the other 19 La Liga teams, with the setting in La Liga, is far from being over. For the first time this season, Barca have finally managed to achieve a three win streak.
The match against Granada was always going to be a different and difficult match, especially when you consider past visits to the Andalusian Madrid based club. When you add the serious beating Barca have received in the hands of Madrid based club's this season, suddenly, you don't know what could happen anymore. Or at least, that was what i thought, especially after De Jong gifted a Granada player an open goal earlier on. The Granada player will go on to squander the chance, thanks to the ever amazing Ter Stegen who swiftly parried the ball to safety with an amazing save. Who knows what could have been if the player succeeded in scoring that early opener.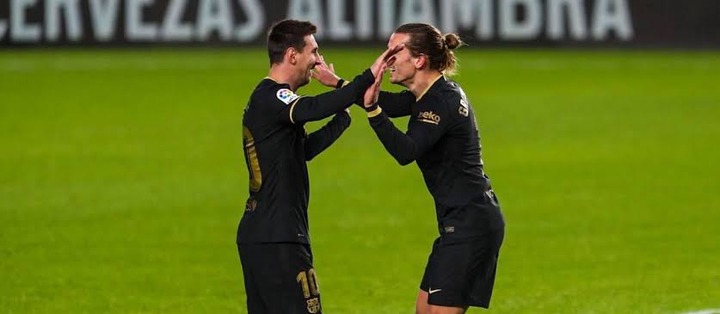 But, as it turned out, Barca were destined to have the day. By divine providence or careless luck, Soldado gifted Griezmann a pass, allowing the Frenchman to score a morale boosting goal, setting Barca up for a night of dominant and tiki taka masterclass. It turned out that the 4:3:3 formation which Koeman had earlier ditched for 4:4:2 was the perfect mix to get the missing Barca synchronisation on.
Both Griezmann and Messi will go on to score two wonderful braces each, sealing a perfect game with a perfect scoreline. The victory now means that Barca have for the first time this season, won three consecutive matches on the row in La Liga. Barca previously beat Bilbao midweek to make it 2 win out of 2 after winning Huesca.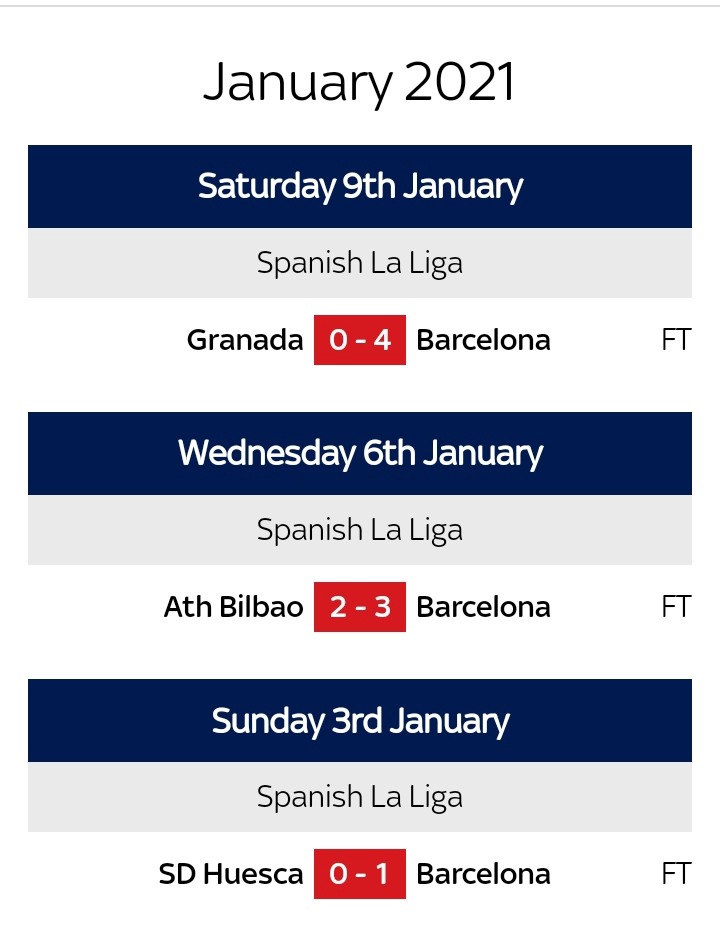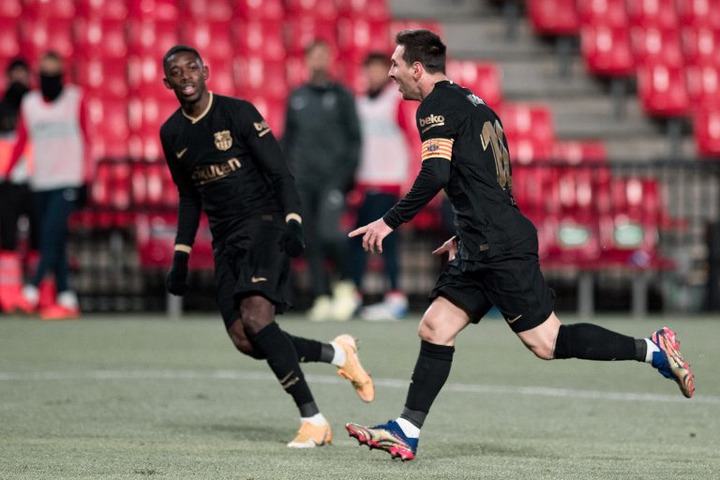 Ordinarily, this is not a big deal, but as you already know, we are now living in extraordinary times. Therefore, with everything Barca has been passing through this season, this is something to be happy and cheerful about. Let's hope they maintain and extend the winning streak to twenty-five more matches. That won't be bad!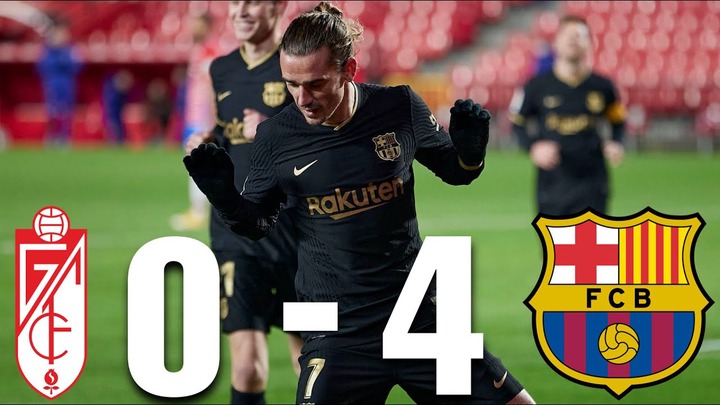 Barca is not finished yet!