Most men and women complain about their dates starting off well but ending up being spoilt by the lack of simple dating etiquette seen in the actions of their partners. If you want to have a long-term relationship with someone, you have to be different from the rest of the crowd. And while you should be yourself around your partner, you can always be a more refined person.
1. Don't be late: This is a must. A lot of people don't take punctuality serious, and that's why you can use this virtue to be differents totally wrong to keep your date waiting. It can make them lose interest in you quickly.
2. Avoid using your phone: You might be such a busy person who gets tons of messages and calls, but your time on your dates should be your partner's. Do not use your phone during your dates, unless it's an emergency.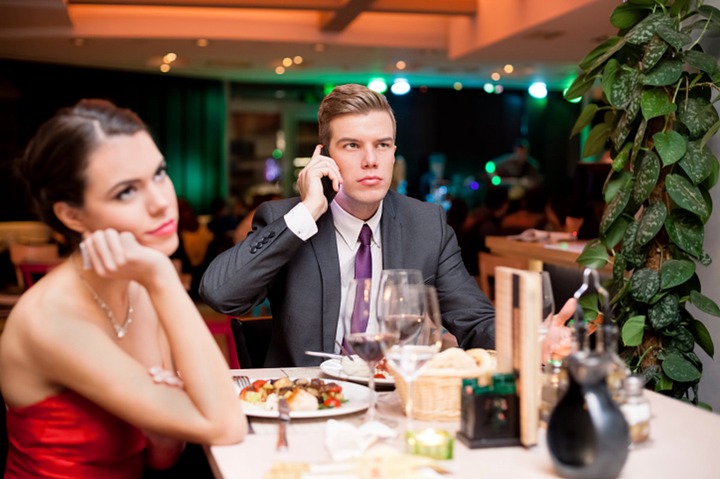 3. Do not dig up the past: You should make sure that you don't bring up the past during your dates. Don't discuss your exes or past relationships, unless they specifically ask you. Also, don't ask your partner about their past relationships as they might be uncomfortable.
4. Avoid controlling the conversation: It's important for both of you to listen to each other during the course of the conversation. It'll give you a chance of knowing the person well. You shouldn't control the conversation and pushing it into only one direction. Allow things to flow.
5. Do not lead your date on uselessly: Unless you really think things will work out between you two, don't lead your date on. Always be open about your intentions from the start so you won't give them false hopes.
6. Marriage or children should not come always up in the conversation: Your date is for the both of you to get to know each other and enjoy yourselves. Don't make it uncomfortable by constantly talking about marriage or children. The future is unpredictable, so allow yourself to enjoy the moment.
7. Pay attention to basic table manners: A nice and cultured dating etiquette to always show is the way you eat and behave while eating. It shows a lot about your kind of person. Ensure that you have proper table manners as people notice bad habits easily. It could be a turnoff.
8. Avoid overindulgence: You should never have too much drink during your dates. It can make you tipsy and become sloppy. No one likes to see their dates being a disgrace, especially in public. Do always avoid overindulgence and control what you say and do.
9. Always be open-minded: Dates are usually opportunities to learn more about your partner. There could be things you didn't know about them, that is why you should have an open mind. Listen to what they say, observe their body language, and see if they will tell you what you didn't know. This will help you to know if they're happy or not with you.