FC Barcelona stunned the football world yesterday when they battered Sevilla at home turf to secure a ticket to the Copa Del Rey final. A few days ago, just a few people would have batted an eyelid at the possibility of a comeback victory against Sevilla after Barca slumped to a 2 – 0 away defeat at the Sanchez Pizjuan weeks ago. However, FC Barcelona kept their heads high and came out and put their ill luck behind them to display a season defining master class against Sevilla in La Liga over the weekend.
The victory gave Barca hope. FC Barcelona capitalized on this hope to send a chilling message across to the rest of Europe that the La Blaugrana may be down for now, but it won't be for long. Though its easy to point at Messi as being the leader of the resurgence, another remarkable individual who is beginning to take up his mantle is Ousmane Dembele.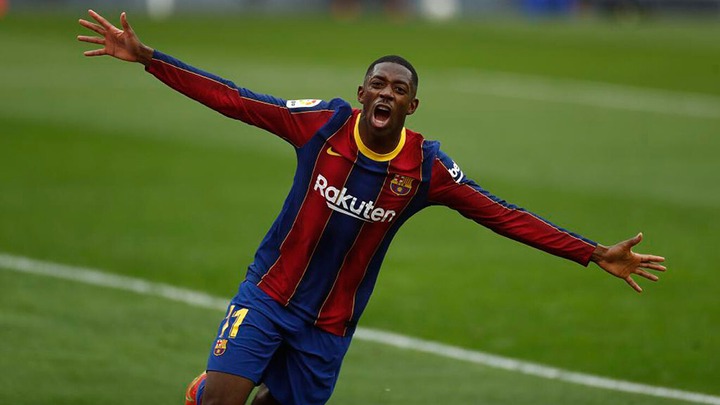 Dembele, just like Messi, have also been instrumental in Barca's recent resurgence. As a matter of fact, the French international was instrumental to both victories Barca recorded over the weekend and yesterday. After the coach figured out that a 3-4-3 formation could work in devastating fashion against the string midfield combination which Sevilla had, Koeman deployed Dembele as the wild card up front. The coach allowed the speedster to utilize a free roaming role at the heart of Sevilla's yard box to cause havoc against the Andalusian club. Dembele did exactly what he was deployed to do, scoring the opener in the process before Lionel Messi completed the rout. Save for the master class performance from Messi, Dembele would have been the King of the Match.
Yesterday, although unnecessarily quiet than the last time, Dembele opened the scoring with a spectacular finish in the first few opening minutes of the game. The goal wasn't just spectacular, it was an extraordinary goal, one that most Barca fans can relate to. It was scored by none other than the legend himself, Ronaldinho. The goal came in the Champions League match against Chelsea in 2006.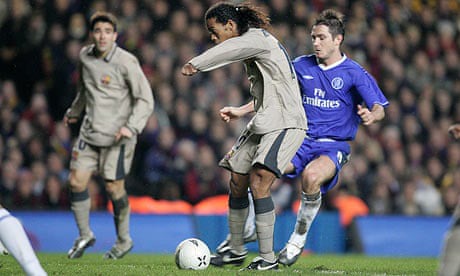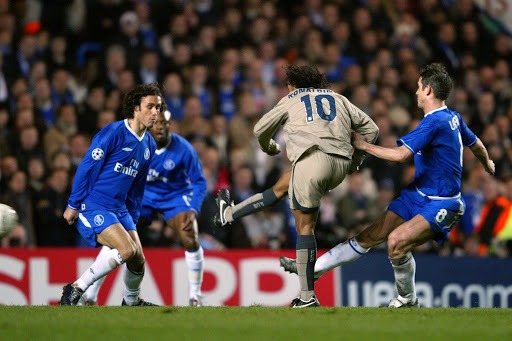 In the game, Ronaldinho drove the ball to a few inches of Chelsea's 18 yard box. While Chelsea watched and tried to dispossess him of the ball, he dances a bit with the ball and curves a skill shot to the left side of the post, scoring a goal which stunned the football world back then. Dembele did something similar last night against Sevilla, although his goal was a bit different. But, it was in similar circumstances, the opposition players thought they have marked him out.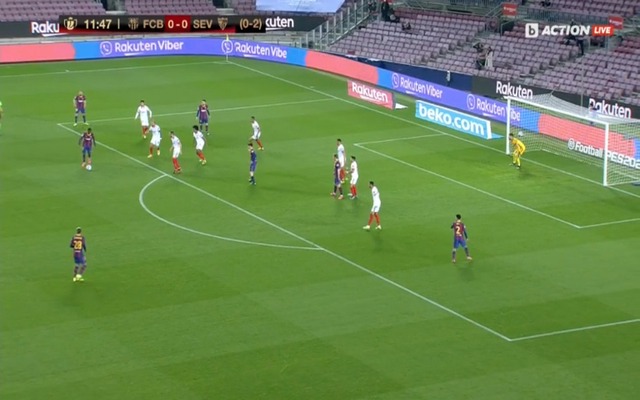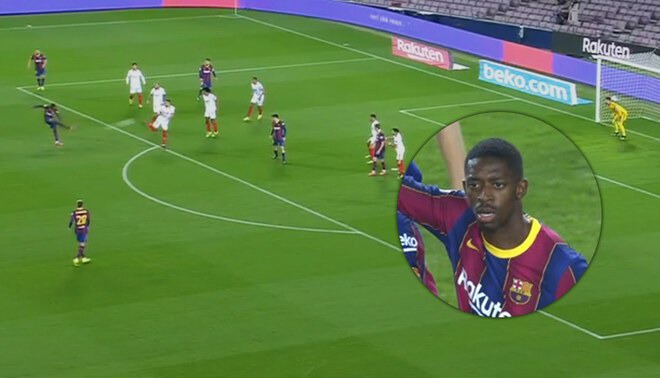 Like Ronaldinho, Dembele dances with the ball a little before driving off a well curved shot to the far left and buried it inside the net, stunning Sevilla players. Well, one can't really blame the French international, it seems like Sevilla is his favorite opponent.