Elon Musk made headlines all around the world recently when he became the richest man in the world, taking over the highly coveted top spot from Jeff Bezoz, the owner of popular E-commerce website, Amazon.
Though Elon Musk briefly lost his spot as the richest man in the world to Jeff Bezoz, he has reclaimed his top spot in the Forbes global ranking of the world's richest billionaires thanks to the market share surge of Tesla.
Elon Musk, unlike most billionaires of his time, is active on social media. He regularly tweets his mind, activities, product updates, and other ventures he is engaged in through his official Twitter handle of same name.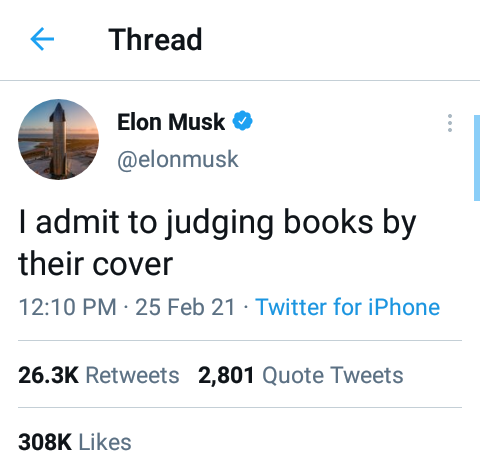 In the tweet, the current richest man in the whole world admits that he judges a book by it's cover. One probably can never really know why he said that, but I guess he has his reasons.
To judge a book by its covers simply means that you are not really interested in what the book has inside, but what their outward appearance tells. It doesn't have anything to do with internal content. This is open to several intentions and interpretation though.
Though he went further to add that the tweet is not a metaphor, it's interpretation is open to suggestions and the opinion poll.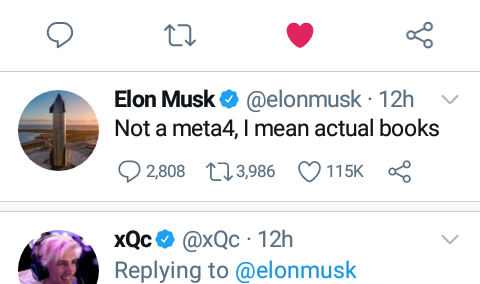 On the one hand, it could mean that all the university degrees are meaningless if you came to an interview and couldn't do a simple task required of you right there immediately. It could also mean that you are exactly the things you do. After all, we all don't have X-Ray machines to x-ray your mind and know it's beautiful content.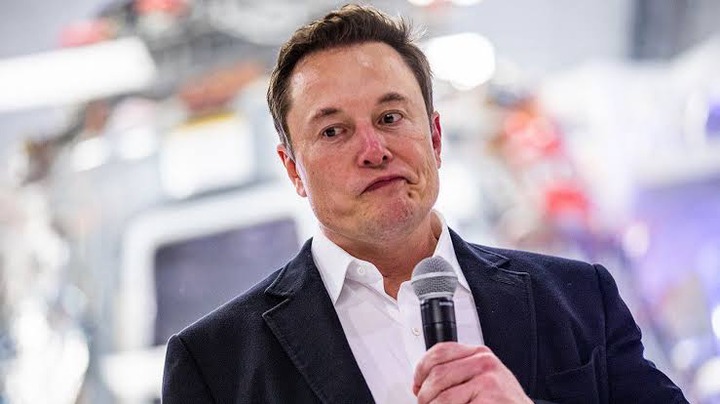 Then again, it could mean anything. What do you think? Do you think a book should be judged by it's cover? Or should it be judged according to the contents?
Add yours.