As at the time of writing this article, Messi is still an FC Barcelona player. This article actually has nothing to do with reality, just fan-fiction. Hypothetically speaking, Messi joining another team to win the Europa League is a possibility that probably resides in the realm of my mind's fantasy.
But, here we go. Few days ago, Rakitic was quoted to have teased his former teammate after Barca pulled a stunner and dumped Sevilla out of the Copa Del Rey after a thrilling extra-time play.
After the match, Rakitic was noted to have told Lionel Messi that there is one trophy which the Argentine wizard cannot win. When pressed further, Rakitic revealed that Messi can never win the Europa League.
Well, what if Messi decides to join a team that is playing in the Europa League so that he can also win the third most prized trophy in Europe?
At this point in football, nothing is impossible. We all know how Nabil Fekir joined Real Betis despite numerous offers from the big guns of European club football. Fekir came to Real Betis from a club bigger than Real Betis, but didn't mind because he loved the project the club is building.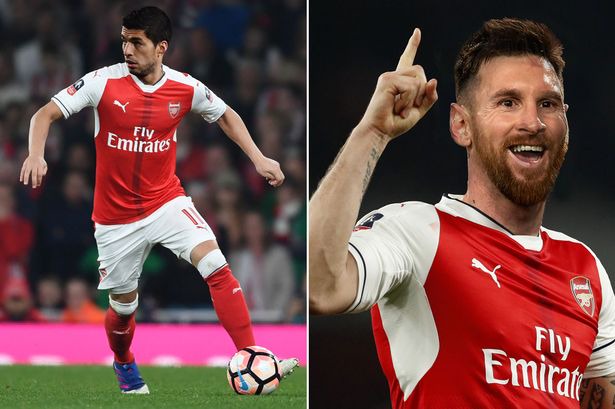 If Messi joins Arsenal tomorrow, we all know that Arsenal's odds of winning the trophy will significantly increase. When you think about it though, it's not a bad idea. Messi have won everything there is to win in club football, but he has never won the Europa League. Maybe Arsenal may also decide to complete that Suarez deal that didn't happen too.