A beautiful Twitter User by the nick @drezrag announced on her Twitter page about her latest acquisition of the recently released 2021 Tesla Model Y electric car.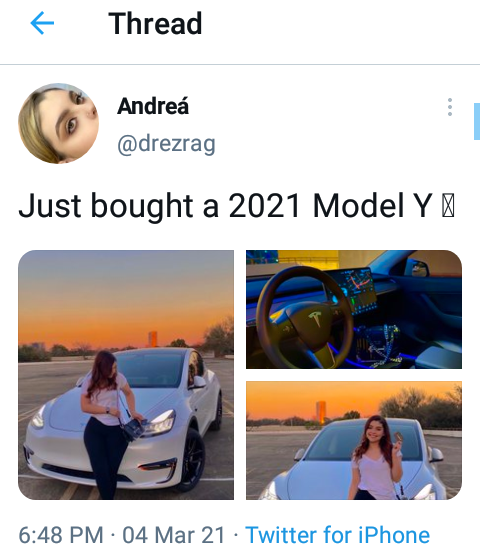 posting the update on her Twitter post, it looked like some Twitter users besieged her inbox and were chatting her up about many different things.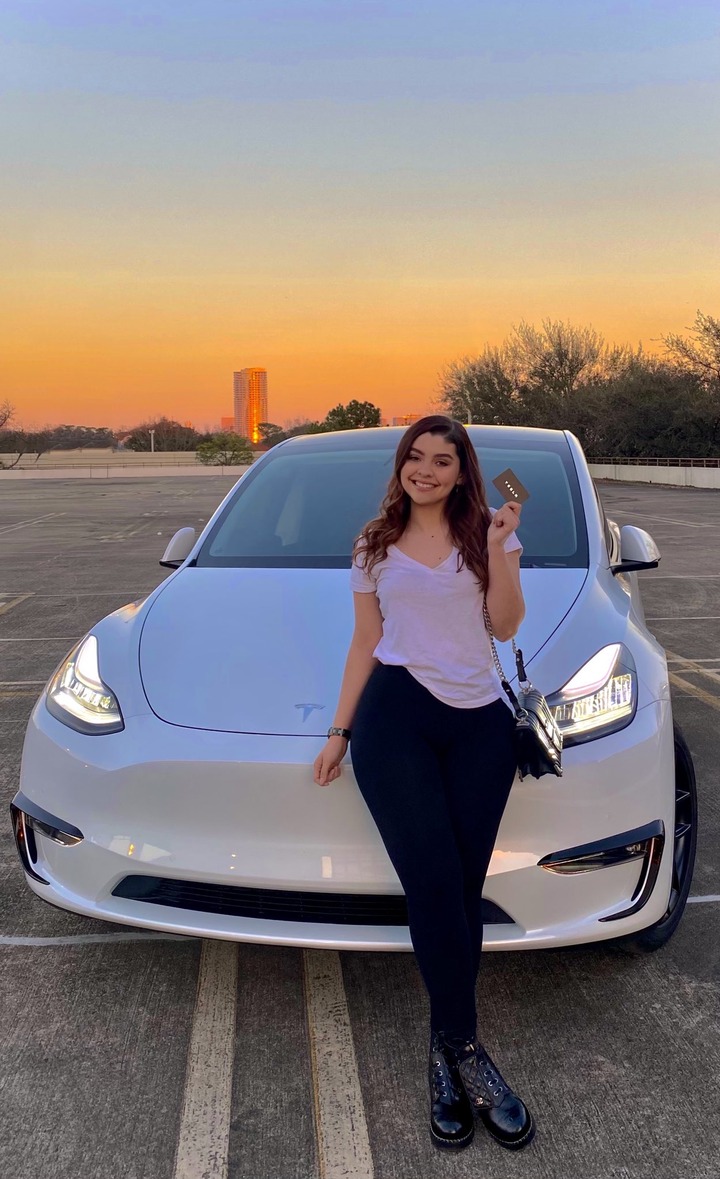 This made the beautiful young lady to add another update to the post, telling the said persons exactly how she supports and manages her upkeep.
According to the Twitter User,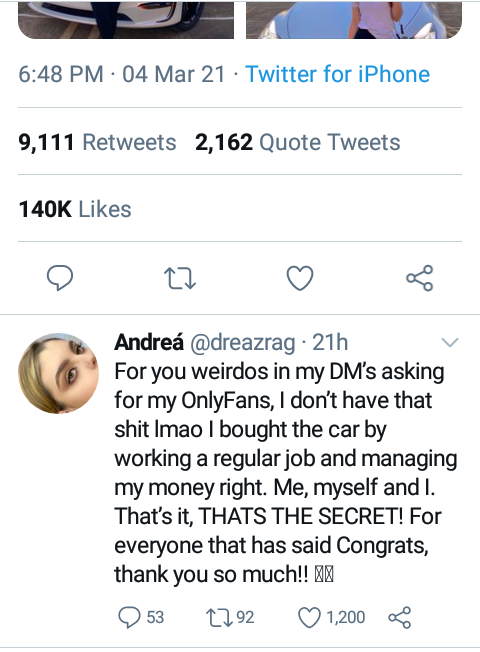 "For you weirdo's in my dm asking for my Onlyfans, I don't have that sh*t lmao. I bought the car by working a regular job and managing my finances right. Me, myself and I. That's it, THAT'S THE SECRET! For everyone that has said congrats, thank you so much"
In a world where one could be easily carried away with the various frivolities of life, managing one's resources is very important in order to accomplish important personal goals and well earned luxury.