One match can produce a lot of great and wonderful moments in football. This saying was more evident in La Liga yesterday. As with all unknown variables, the history making events chose Camp Nou as the ground, with Huesca the history scapegoats and FC Barcelona the orchestrators-in-chief.
Here is a list of the records that were set in the FC Barcelona match against SD Huesca in La Liga on Monday, 15th March, 2021.
1) Messi surpasses Xavi's record appearance.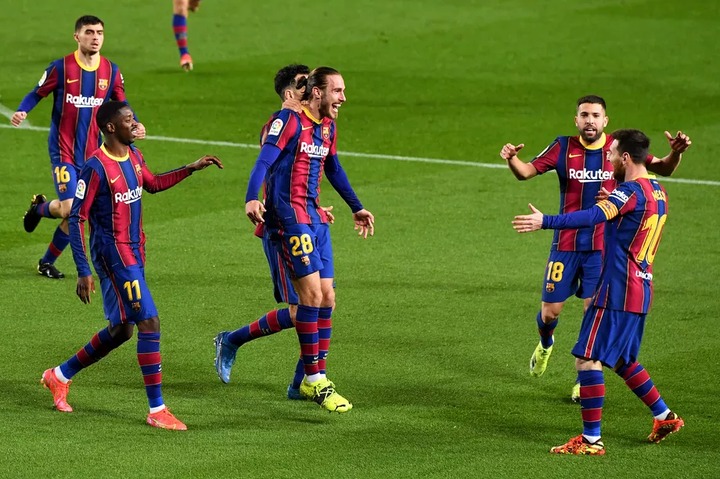 Prior to the match, former Barca great, Xavi Hernandez held the record as the club's highest capped player. However, Lionel Messi have broken that record now, and is the highest capped player for FC Barcelona at the moment with a record 767 appearances.
2) Griezmann scores his 150th La Liga goal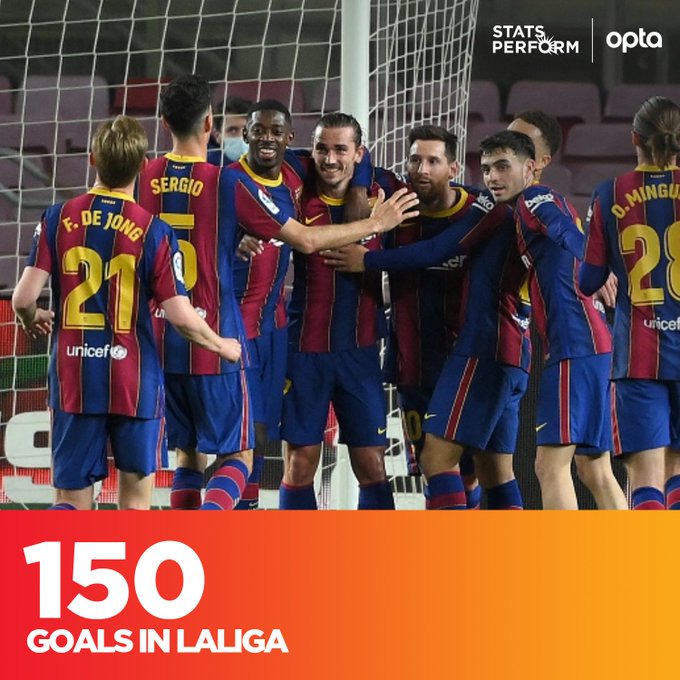 It's been more than a month now since Griezmann last scored for Barca. As expected, it has again reopened the cankerworms of his eligibility as a Barca player come next season. However, last night, Griezmann reminded his doubters how good he is with a thunderous scream to register Barca's second goal of the night.
That goal is Griezmann's 150th La Liga goal. For a player who is not a striker, that is really a great amount of goals.
3) Oscar Mingueza scores his first official senior goal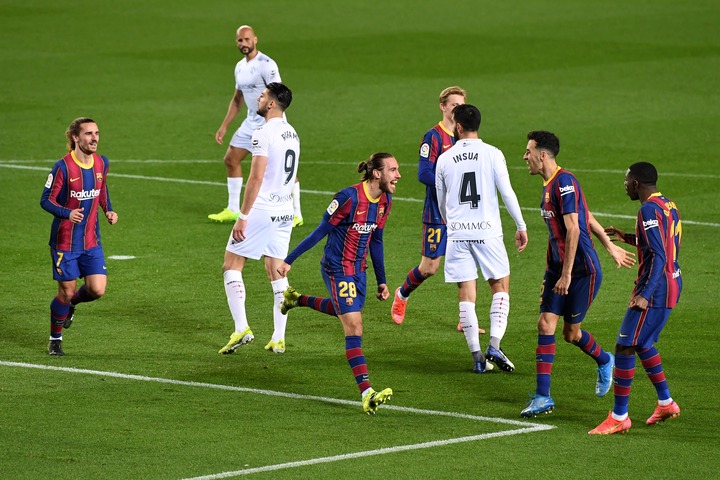 Mingueza has been one of the revelations of the season, and a huge beneficiary of the injury crisis that has continued to rock Barca all season. Unlike many of the club's youth team players, Oscar Mingueza has grabbed his chance with both hands and a very big thank you for banking with me after scoring his first official goal for his boyhood team. A good icing on the cake for the young lad.
4) Messi scores 20+ goals for the 13th consecutive season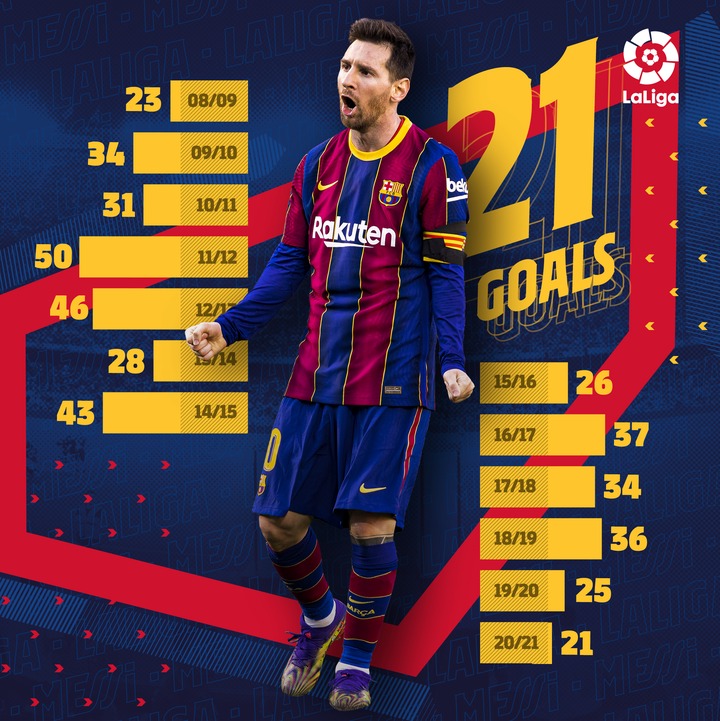 There is literally no season that Messi is not setting one goal record or the other. This season have not been different after all. This feat has ensured that Lionel Messi is the only person in history to have scored 20+ goals in each of the last 13 seasons in La Liga.
5) Messi sets record for assist to Mingueza –
For the first time in history, a single Barcelona player assisted the first official goal of two youth players from B team after they got called up to the senior team. That player is Lionel Messi.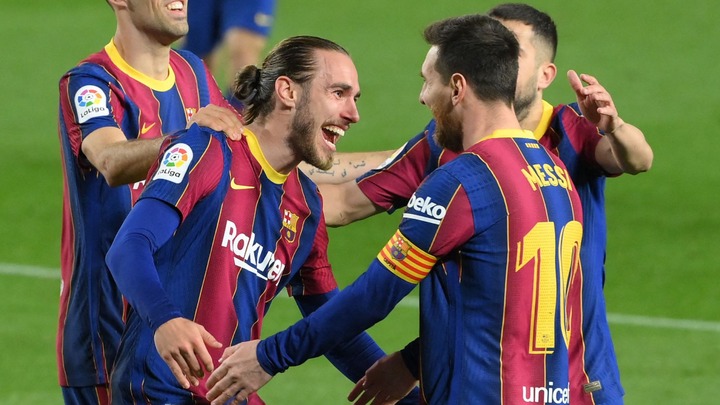 Earlier on, Messi assisted Ilaix Moriba with a wonderful pass which the youngster duly converted with a powerful shot. However, in Mingueza's case, Messi teed him up with a perfectly lobbed cross which Mingueza didn't waste time to redirect with a skillful header into the back of the net.
Nothing could be more sweeter than having the best player of all Time give you your first official assist for your senior team goal.