Prof Yemi Osibanjo is the current Vice-President of the Federal Republic of Nigeria and a member of the ruling party, All Progressive Congress (APC).
In an address delivered at the National Summit on the Integration of Artisanal and Modular Refinery Operations in Nigeria, the VP made a very remarkable statement which a lot of people believe is what Nigeria actually needs at the moment.
In his speech, Prof Osibanjo stated that –
"We are confident that the integration of artisanal and modular refinery operations into the oil and gas sector will not only promote the inclusion of more local content in the industry; it will advance the use of home-grown technology in the refining of petroleum products and also curtail illegal oil activities in the Niger Delta regions."
The Niger Delta region of Nigeria have been complaining over the years about consistent neglect on the part of the Federal Government, despite the fact that the oil from the region is the country's biggest revenue stream.
This led to the region tabulating their demands in form of a 20 point agenda after a thorough visit of the region by the VP on behalf of the president, Muhammadu Buhari. The main aim of the tour was to tackle the nagging issues that have plagued the Niger Delta region for decades now.
According to the VP –
"This vision is hinged on the commitment of this present administration to develop the region and ensure that the people of the region benefit maximally from the wealth of their land. Indeed, the New Vision speaks to a progressive partnership between the federal government, state government, private sector, and the local communities."
A lot of Nigerians took to popular platform, Nairaland, to express their views and opinions on the stride, saying that it is what the country needs at the moment, especially the Niger Delta region. Others also criticized him, asking why they're yet to deliver on their campaign promises till date.
See their comments below: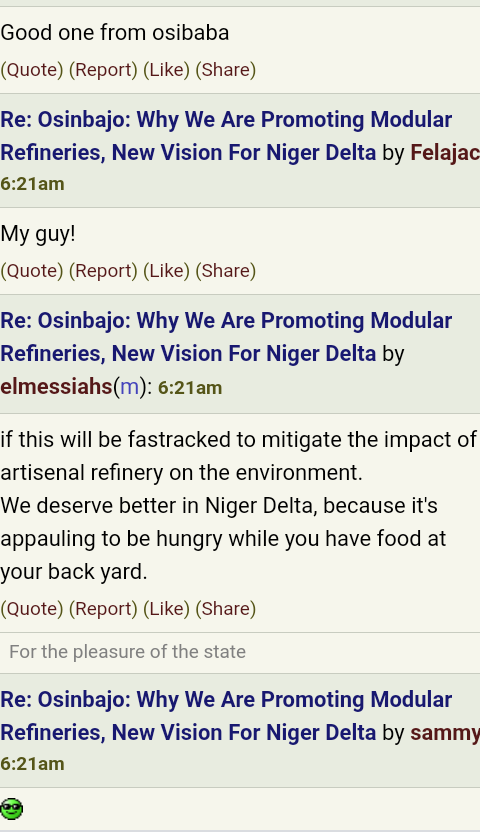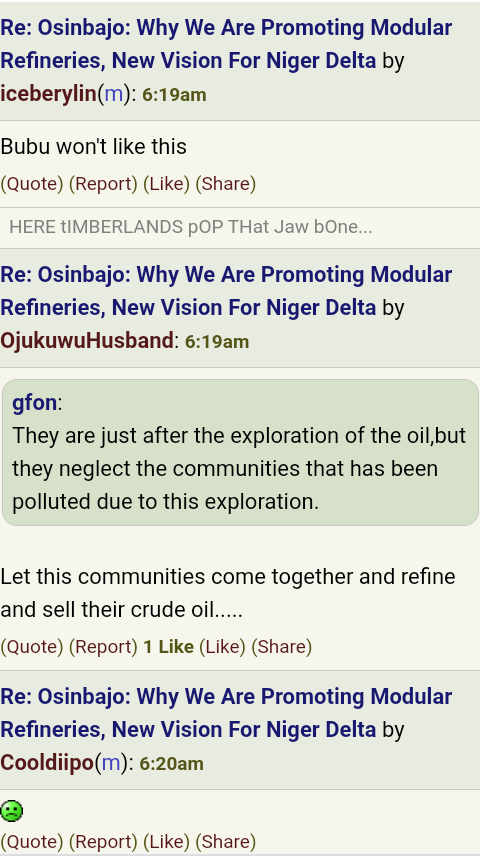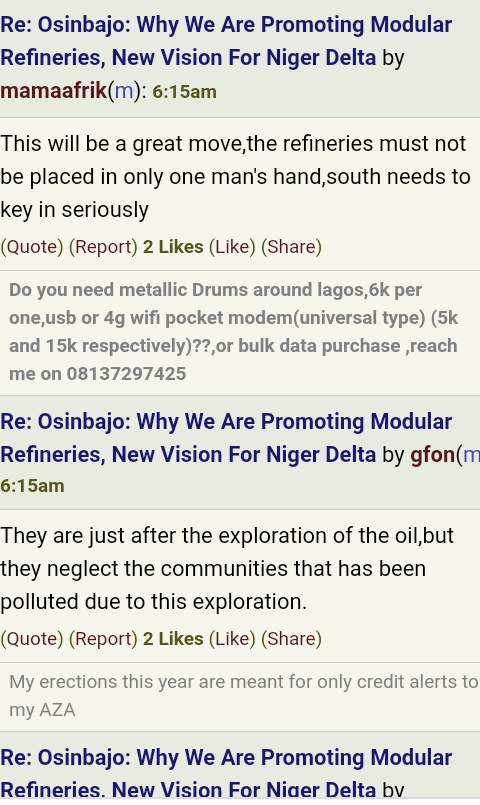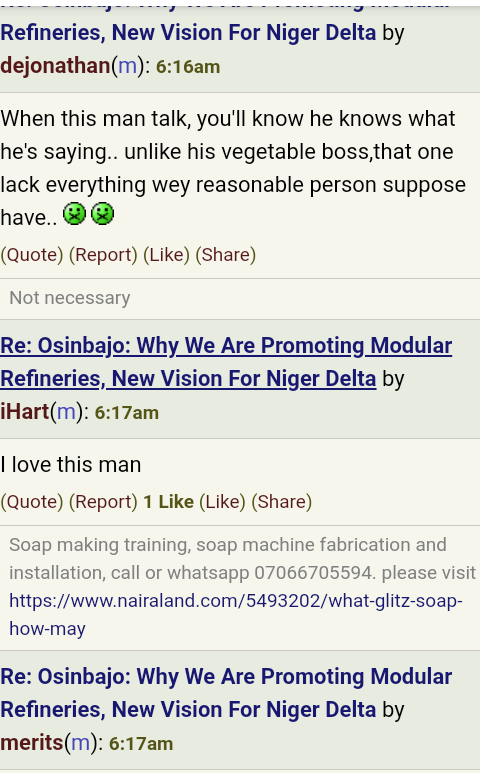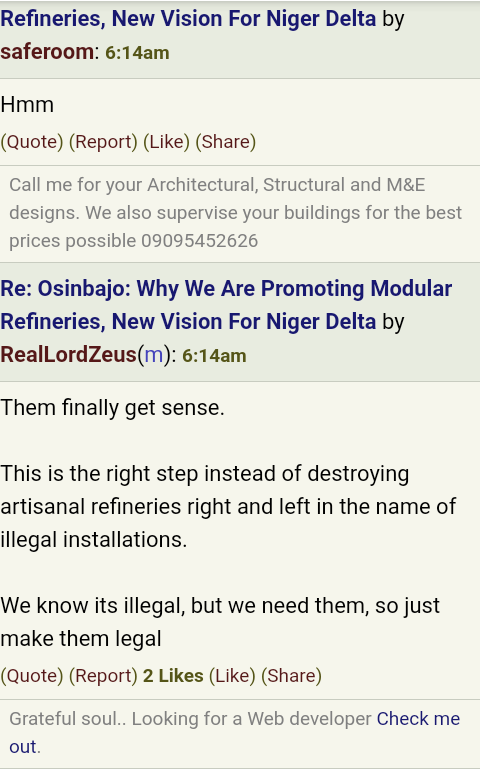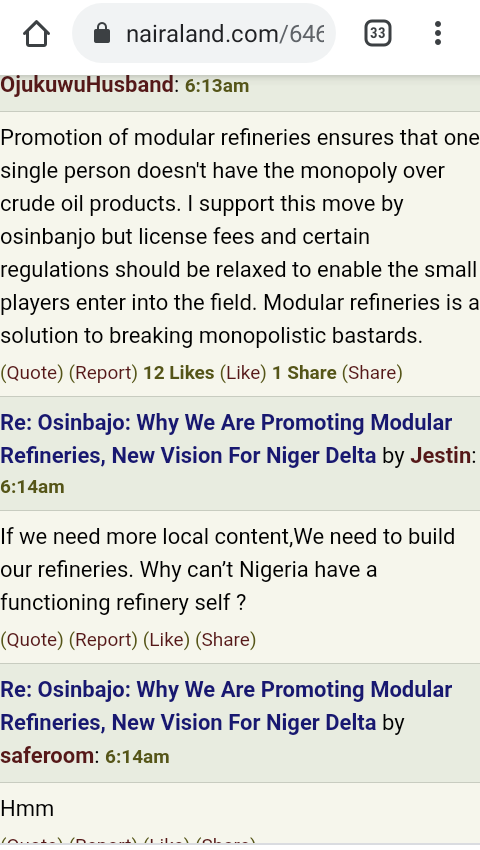 Here, a user says –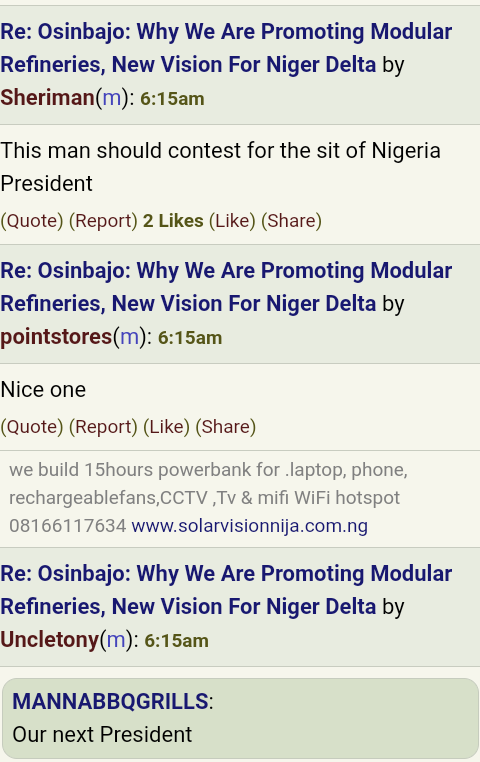 What do you think?