Nigeria is widely regarded across Africa as the entertainment central. Nigeria have been producing a lot of great artistes for a long time now. Artistes like Fela, Dr Alban, etc have helped push Nigerian music far beyond the regular sounds they used to be, opening doors to foreign influence in Nigerian music culture. This has birthed a lot of genres and sub-genre's within the Nigerian music industry mostly fueled by popular music craze, artiste lifestyle and global industry trends.
One of the best beneficiaries of popular music in Nigeria is the Afro-pop genre. At the moment, there's been a recent rise in Local hip-hop culture too, of course influenced by their foreign counterparts in USA mostly. Of recent, UK is also part of that vibe. There's also been a surge in traditional folk music fused with modern afrobeats to create thrilling party hits and dancehall music. It's safe to say that Nigerian music was and is one of the fastest growing industry in the country.
The growth and development were of course pioneered by great albums from some of the best musicians from Nigeria. The criteria for the list is based mostly on the achievements and breakthrough the album was able to accomplish, including popularity, uniqueness and appeal.
1) Face 2 Face – 2Face Idibia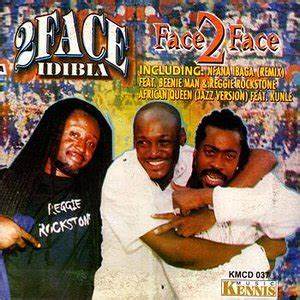 It had to be this album. Nigerian music industry benefitted a lot from the boundaries crossed by the album, spearheaded by the hit "African Queen". Though African Queen went global and brought home many accolades with it, the other songs from the album were nothing short of extraordinary.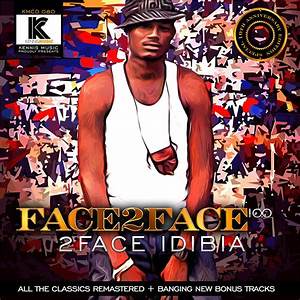 Nfana Ibagha, Ole, U No Holy Pass, Keep on rocking and Odi ya were all national hits. Back then, it wasn't uncommon boys playing the Nfana Ibagha drum beats while another laid 2face' lyrics on it.
2) Game Over – P-Square
Where do I even begin with the "Game Over" album. For me, this is the album that solidified P-Square's stake in Africa as a big weight to be reckoned with.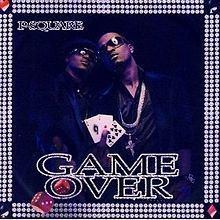 With genre redefining hit tracks like "Do me", "No one like you", "Roll it" More than a friend" "Ifunanya". When you add the other songs from the album like "Am I Still That Special Man?" "Game Over" "Miss U Die" "Why e be say" to the mix, it's definitely going to be a game over!
3) Entertainer – D-banj
I won't even be happy with myself if I didn't find a way to squeeze in this album in the top three. I mean, we are talking about the Koko master himself, the self-styled Igwe 1 of Igboland. Okay, I deviate, let me get back on track.
The early part of the 21st century did really remould Nigerian music, spurning great talents that redefined and pushed Nigerian music to great height. I think we can all agree that DBanj was one of those persons.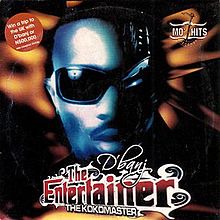 Here is what DBanj said of the album back then –
"I tried not to remind my listeners of the high level of unemployment, poverty, disease, electricity outage including the pains and all the troubles in this world. The concept is to keep it live and happy. All the songs are my personal experiences and journey through life. I hope to touch everyone with this album and I pray the people find it worthwhile." And was "The Entertainer" worth it? Yeeeeeeeeeeah! With big hitters like "Fall in Love"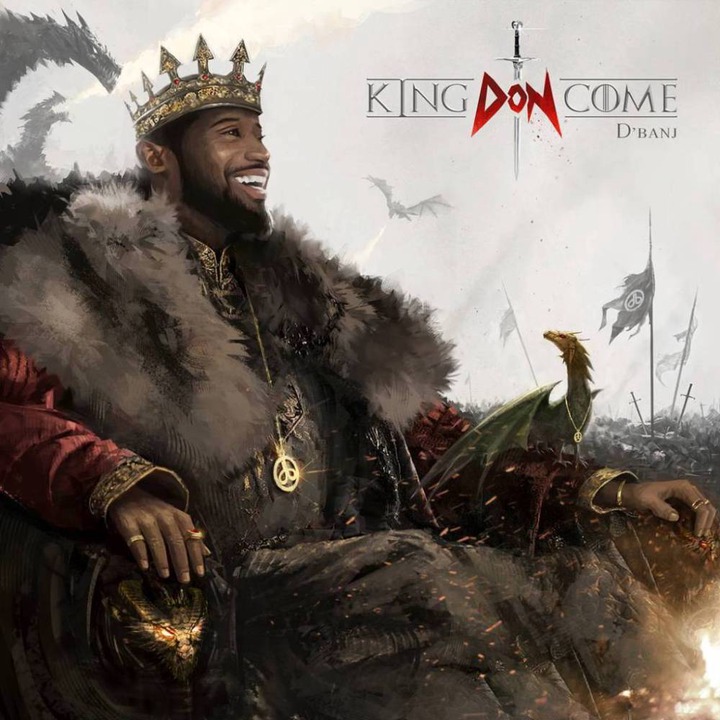 "Gbono Feli Feli", "Suddenly", "Kimon", "Olorun Maje", and "Entertainer", there is hardly no way you won't be entertained listening to the album. Don't worry, I intentionally left out "Igwe", you must have been wondering where it is.
4) Grass 2 Grace – 2face Idibia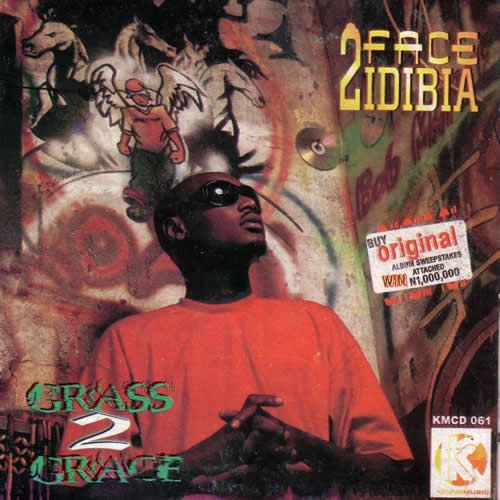 There are not many musicians who can produce an album in which every track is a hit. So, it's on this basis that 2baba is back in the list at number 4 with his Grass 2 Grace album.
While many men complained bitterly about how 2face is melting their ladies heart with his hit single "African Queen", 2baba went on and doubled the effort with "If love is a crime" and "True Love". But, it still seemed like the ladies were still not getting it, so 2baba finally expressed how he was feeling like in "I dey feel like", so that the ladies will get the full gist.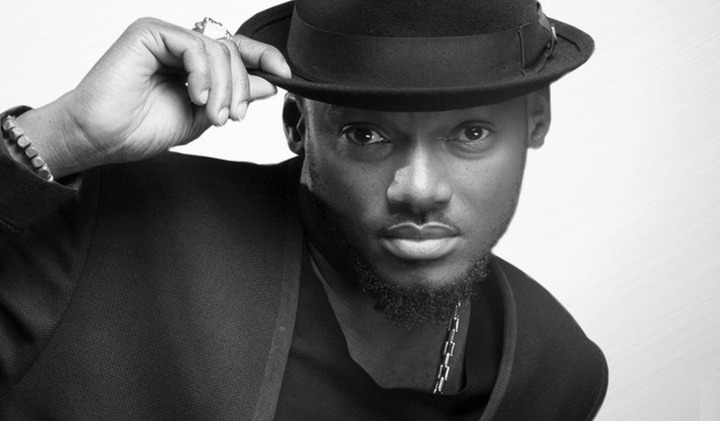 With otherworldly catchy vibes like "No Shaking" "4 Instance" "See me so" "One Love" "Ocho" "My Love", not a lot of albums can stand up to the perfect gift of vocals and Melody abundant in the album. Don't worry, "E be like say" I will go to the next number at this point now.
5) Independent – Faze
There were so many albums on my mind when I got to this number. I didn't know the one to choose, so I used a personal elimination method until I picked Faze.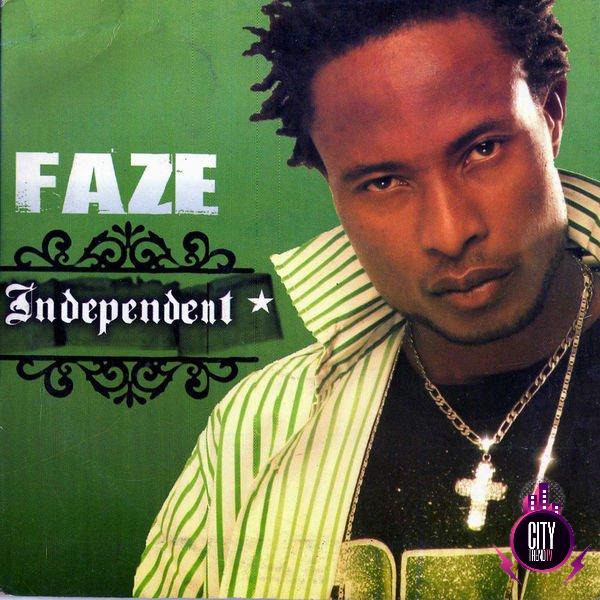 We can all agree that " is a beautiful masterpiece, filled with passion, fire, zeal and emotion. I use to tell my friends back then that I believed Faze will never release such an album again because he literally released all his best piece in the album. This was rarely seen in albums containing more than 10 tracks at the time.
Faze sophomore album "Independent" was released after the successful debut of "Faze Alone". According to statistics, "Independent" sold over 7 million copies, and the reason is not far fetched.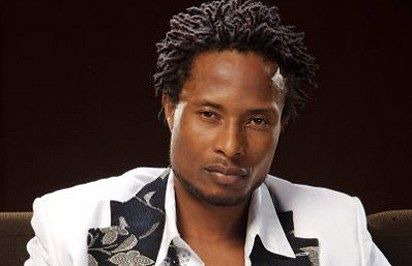 With great hits like "Need Somebody" "Kpo Kpo di kpo" "Kolomental" "Letter to my brother" "Tattoo girls" " Loving you everyday", it wasn't so hard to see why the album was an instant hit and a national flavour at the time. It reigned side by side with Grass 2 Grace album and still stood it's ground effortlessly. Yeah, great albums do that, don't they?
6) Mushin 2 Mohit – Wande Coal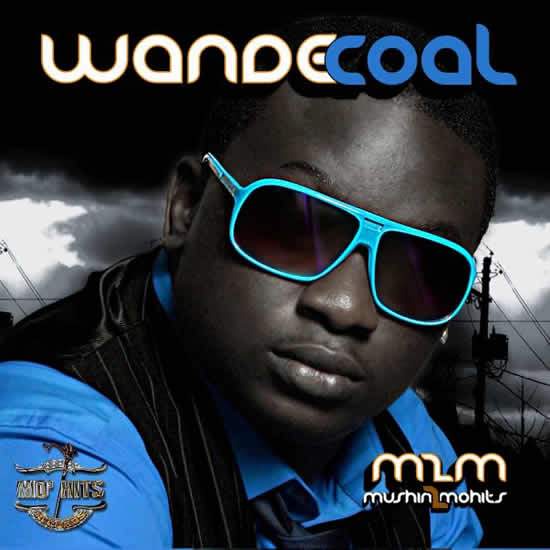 Nothing tells a story like a simple album name. There's a saying, which I don't know if you know, that Wande Coal never sings a bad song. How true? Look no further than the Mushin 2 Mohit album. The debut album tells exactly the story in it's name.
Here, let me make a tracklist for you today –
"I Know You Like It"
2. "You Bad" (featuring D'banj)
3. "Se Na Like This"
4. "Kiss Your Hands" (featuring Ikechukwu)
5. "Confused" (featuring D'banj)
6. "Se Ope"
7. "Now It's All Gone" (featuring D'Prince)
8. "Bumper To Bumper"
9. "Who Born The Maga" (featuring K-Switch)
10. "That's Wots Up"
11. "Bananas" (featuring Dr SID)
12. "Taboo"
13. "Jehovah"
14. "Ololufe"
15. "Ten Ten Mo Hits All Stars"
16. "My Grind Mo Hits All Stars"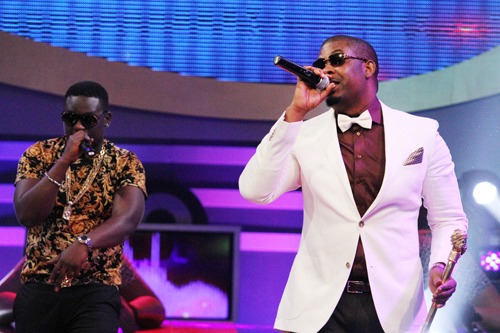 All of this great songs in only one album? See, I told you something earlier about Wande Coal, didn't I?
7) Gongo Aso – 9ice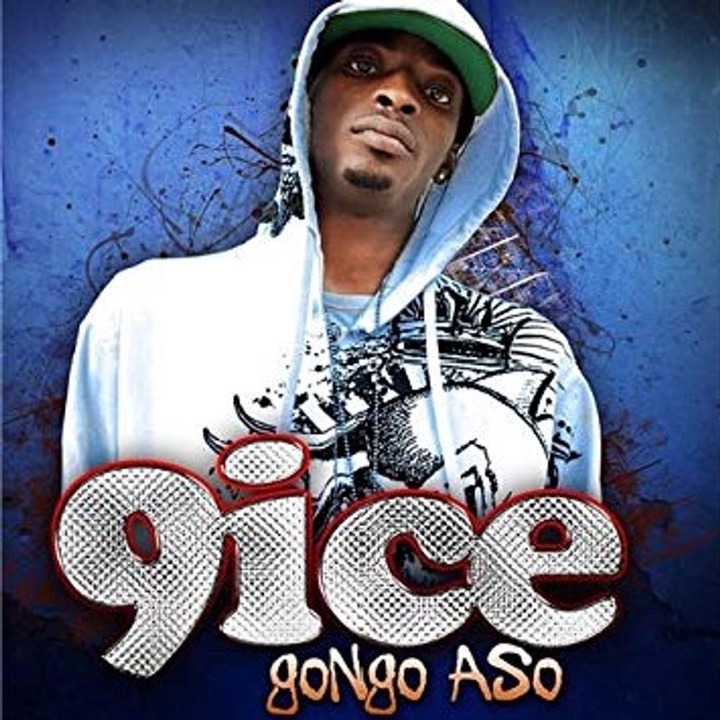 I will like to think that 9ice is a hard hitter. At least, this he showed in his "Gongo Aso" album with a hit single of same name. The album will go on to produce other great hits like "Street Credibility" featuring 2face Idibia, "Pamurogo" "Party Rider" Wedding Day" "Photocopy" and "Kinda Life" to popular acclaim. Glory days of Nigerian music.
8) Talk About It – MI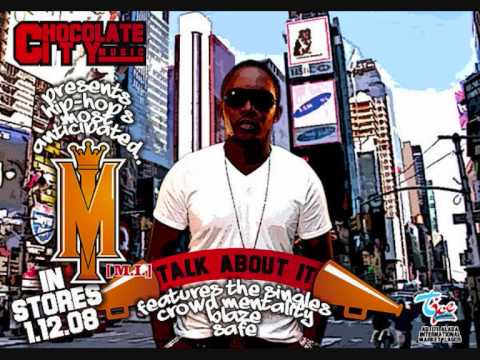 What the Mr Incredible himself did with rap music and hip-hop in general is simply incredible. MI showed that it's okay to be different, and that foreign rap elements can still be cooked with local contents to deliver a masterpiece called – "Talk about it". Maybe I will take a moment to talk about the album.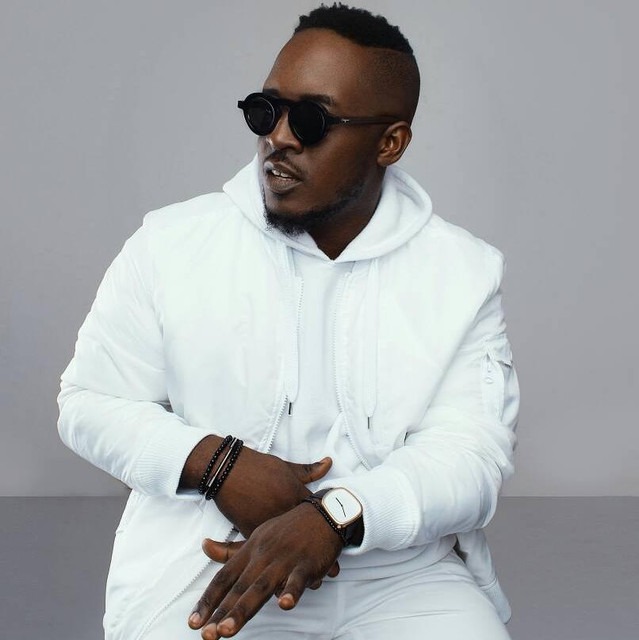 MI Abaga takes himself to be Nigeria's lyrical Messiah, and he has won awards in that respect anyway. When "Crowd Mentality" was released in 2007, it felt different. "Talk about it" as an album felt entirely different, and didn't look like your everyday Nigerian hip-hop songs at the time.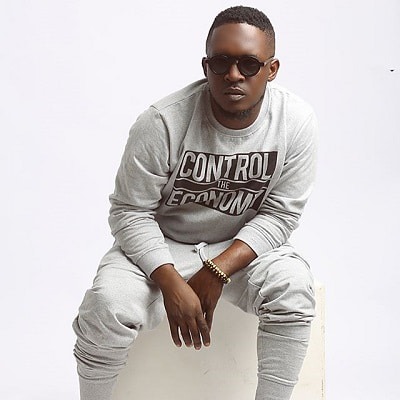 With big hits like "Safe" "Short Black Boy" "Teaser" "Anoti" and "Talk about it", MI Abaga really did want the world to "Talk about it" for ages. Today, you can't talk about Nigerian hip-hop culture without the man from Jos. In 2012, he was appointed a United Nations Goodwill Ambassador.
9) Asa (Asha) – Asa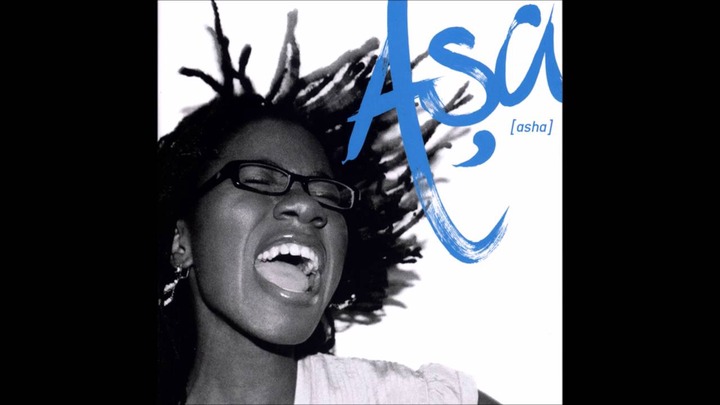 What Asa did with contemporary music is remarkable. This was evident in the album of the same name which produced soul tripping songs like "Jailer" "Fire on the mountain" "Bibanke". When you add "No one knows" to the mix, with a touch of "Eye Adaba", go figure abeg.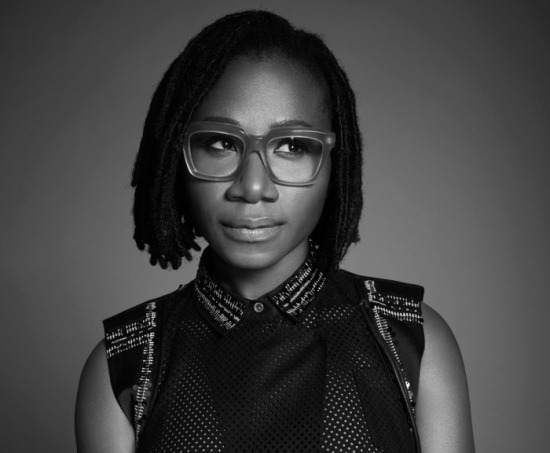 They say Asa is a genre herself in the Nigerian music scene this days.
10) Sample Ekwe – Original StereoMan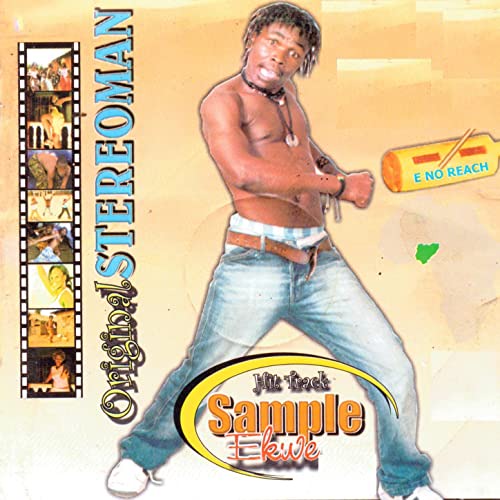 Not a lot of people have the ability to generate national madness with 100% locally infused content. StereoMan is the typical example of Warri no dey carry last. I think I just heard DBanj and Harrysong hailing 'It's not a lie' from the background.
I don't even know where to start in this album. So, I will just hail "Sample…" from here, Biko complete it on your own.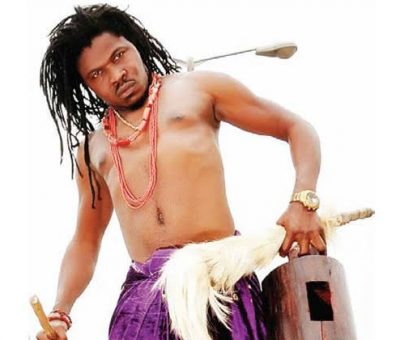 Bye!
Top 10 Gold Image Courtesy: Teepee12.com