Lionel Messi is currently the hottest trending name in the world of football at the moment, and you already know why. Therefore, I'm not going to go into it.
Right before Ronaldinho graced the Camp Nou and wowed us all with his beautiful flair of aesthetic wonderful football, and right before Ronaldo Da Lima was a wonder kid in La Liga playing for Barca too, there was the great Barca legend, Ladislao Kubala.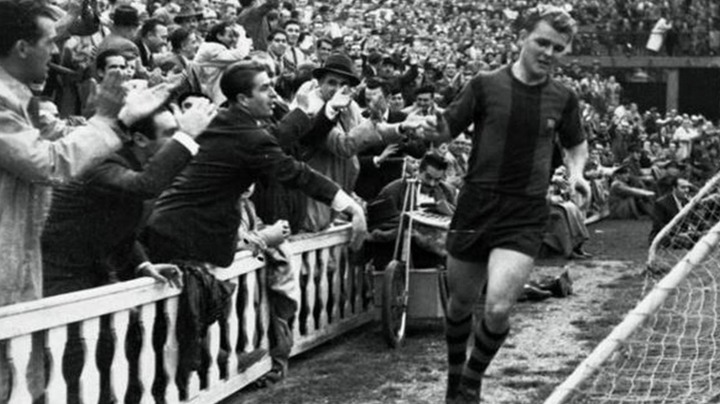 Ladislao Kubala was a professional football who played for FC Barcelona and Hungary, Czechoslovakia and Spain as professional footballer. Kubala is regarded as one of the greatest players to ever grace the round leather and a great hero and legend of FC Barcelona.
Kubala escaped from Hungary to Italy as his homeland became a socialist state after the 2nd world war.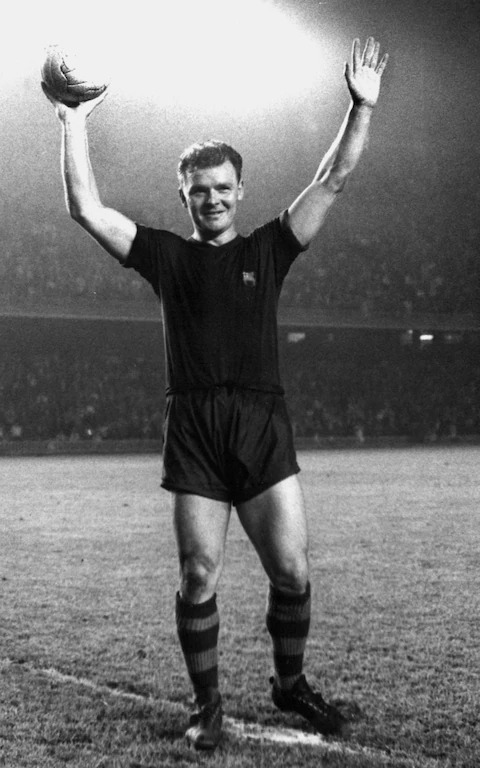 After being signed by Barca, Franco, the Spanish leader as at then was reported to have used Kubala in a diplomatic propaganda. It is also reported that Kubala's glorious escape from his homeland was made into a very successful movie titled "The Stars Search for Peace". In the movie, Kubala and his Barcelona recruiter played themselves.
Ladislav Kubala was officially welcomed to Barcelona in June 1950 and helped FC Barcelona become instantly become an unbeatable team. He didn't do it alone though as there was other great stars like Moreno, Cesar, Basora and Manchon in the team too.
Most modern Barcelona football fans may not know him, but that's because they haven't taken a dive into the history of the Catalan giants. Barca's Camp Nou stadium was built because of this one player so that more football fans can be able to watch this one player play.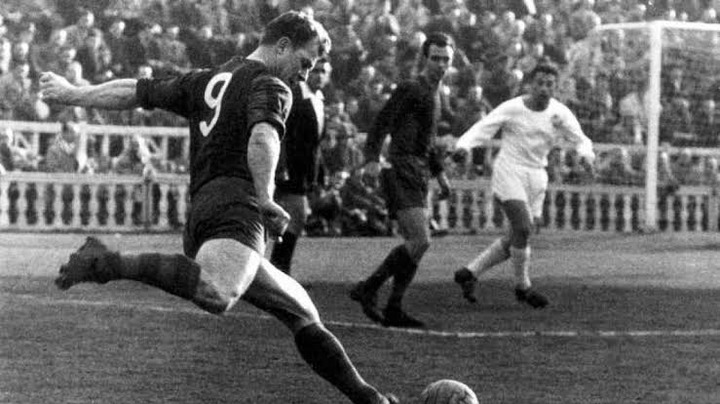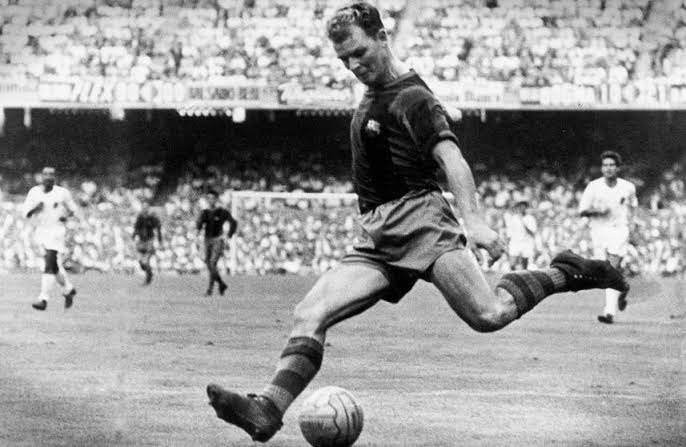 From 1951–1953, Barça won every competition they played in Viz:
– Spanish League 1951/52 and 1952/53.
– Spanish Cups 1950/51, 1951/52 and 1952/53).
In the 1951/52 season, Barca won five (5) trophies, much like the oft heralded Guardiola sextuple in his first season as the club's manager. They won –
•Spanish League.
• Spanish Cup.
• Latin Cup Eva Duarte,
• Martini Rossi trophies.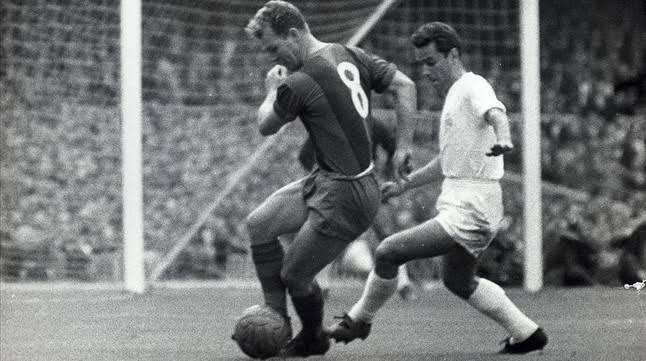 Kubala was reportedly renown "for his quick and skilful dribbling, composed and powerful finishing, and accuracy from free kicks". In the past, players rarely shot directly from a free kick until Kubala introduced it. Players always assumed it was impossible to score over or through the line ups of players manning the freekick walls. But, not for Kubala, who will swiftly score direct goals from such freekicks to the amazement and wonder of all.
With the new found glory associated with the rise of Kubala at Les Courts (Barca's stadium then), also came the problem of stadium capacity. The previous stadium called 'Les Corts' became too small to handle the name and ever growing fame of Kubala. A lot of football fans just wanted to see Kubala play, but the 60,000 capacity Les Court's stadium was no longer enough.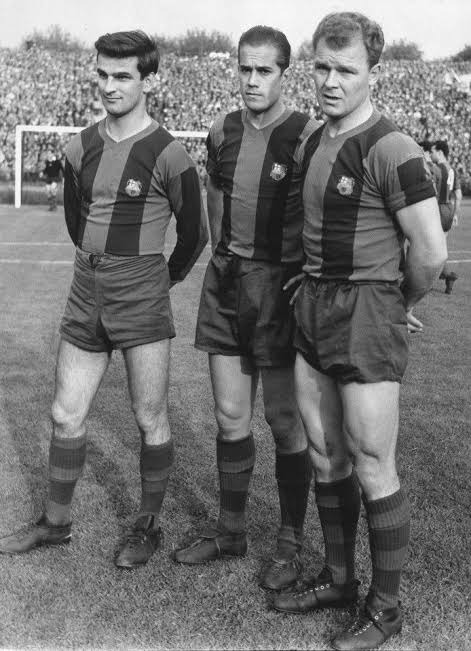 This prompted the Barca president then, Francesc Miró-Sans, to call for the construction of a new stadium to accommodate the ever teeming fans who simply couldn't get enough of Kubala and the new wave all conquering Barca team. This is the origin of the construction of the European Football Cathedral known as the Camp Nou Stadium.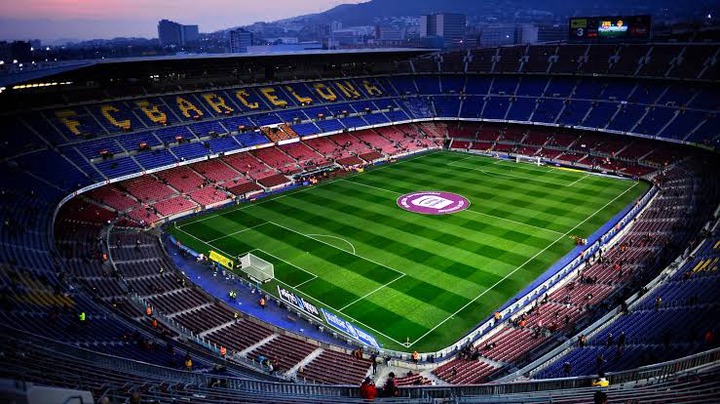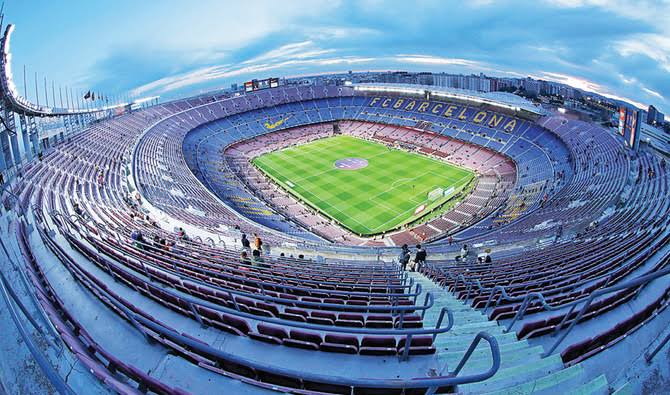 The newly constructed Camp Nou stadium was inaugurated on the 24th of September, 1957 with a capacity of 90,000. Barca also went on to win the Spanish League from 1958 – 1960 with Kubala leading the operation with his mesmerising skills and bullet shots which resulted in goals. They also won the Fairs Cup of 1957/58, 1959/60 season.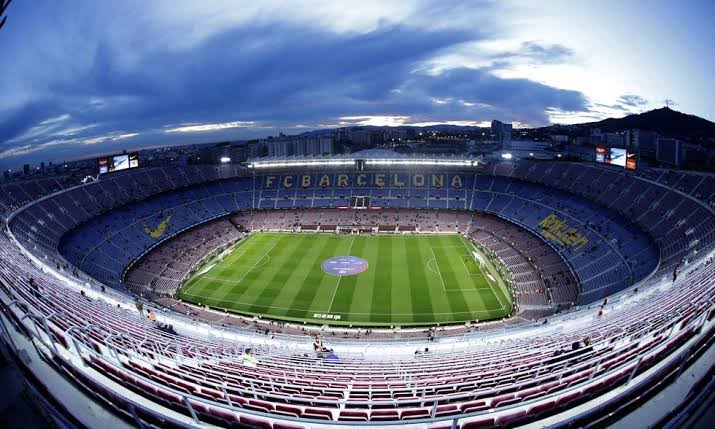 Kubala isn't shy of goals. He scored 280 goals in 354 appearances for FC Barcelona. His seven (7) goals scored in a single match against Sporting Gihon is still a La Liga record that no-one has broken till date. It was scored in the 1951/52 season. Barca fans in the 60's will not forget Kubala in a hurry after he helped the Catalan giants win Real Madrid 4-3 in a historic triumph at the European Cup in 1961. No club had ever won Real Madrid in the competition since 1956. They lost the final though to Benfica.
Kubala was so good that he caused a diplomatic row and is the only player in history to officially play for three separate national teams. The teams are Hungary, Czechoslovakia, and Spain. He also played twice for a Europe IX and Catalonia between 1953 – 1965. After he retired from playing football in 1961, he was hired by FC Barcelona as a coach from 1961 – 1963. He was also later appointed coach of Spain's senior national team as well as the Olympic team.
Kubala played his last game for Barca at his own testimonial match which was played on March 4th,1993 against an International XI. He was aged 65yrs and played only the first ten minutes of the match.
Most Barcelona fans agree that if Kubala had played more and didn't suffer much injuries and International conflicts, he would have been the greatest player in history to grace the round leather game called football. This is mostly as a result of the different formats which was used for the various leagues in the world then, especially in Europe. In his time, there simply wasn't enough football and the current football league and UCL format wasn't around then.
In a poll which was organised during the centenary (100yrs) celebration of FC Barcelona as a football club in 1999, Kubala was named "The Best Player Ever To Wear The Blaugrana Colours".
Follow me for everything Barca. Don't forget to like, share or comment too.