In a recent publication by The Nation Newspaper, a statement was attributed to the popular Christian pastor, Apostle Suleiman.
In the publication, the pastor was quoted as saying –
"There is a vaccine that's going on that people are taking now, after you take the vaccine you are still to wear your face mask, you are still to do social distancing, you are still not to shake hands with people, you are still to do every protocol.
"Some people have come up with all kind of theories, I don't know what they call conspiracy but I could know that it's theories and some say it's the mark of the beast.
"What I saw in it, I'll not take it. Forget all those ones they are showing you one governor taking it. Oh, you think that thing they are putting in him, you think that's what they are coming to put in you?"
It really gets annoying when all this pastors who know nothing about public health or medical practice in general starts giving personal opinions based on their conspiracy theories on issues they should not be meddling with. People who have found themselves at a highly placed position in this country should be mindful of what they say in public. Recently, the UK Government fined Pastor Chris Oyakhilome for propagating conspiracy theories – I wonder why Nigeria is not following in that footstep with the continuous illogical utterances being propagated by some of this pastors.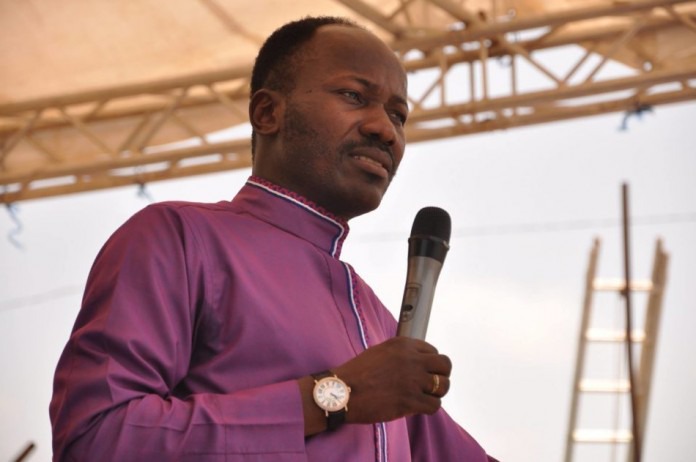 Last year, a popular US pastor was heavily theorizing the pandemic, raising all sorts of conspiracy theories. But, he ended up contracting the killer virus and paid the ultimate price with his life because he thought the government was propagating fear through the virus. Apostle Suleiman is doing the same thing.
If he doesn't want to get vaccinated, that's his business. But, he doesn't have the right or locus to express that in his position and capacity as a public figure who people listen to. Tomorrow, he might get sick and go treat himself because he has the money to do so, but the same cannot be said of all his followers and listeners who listen to him as an authority. The government should really begin to look into this to make sure these self-styled pastors of God don't mislead people with their unfounded conspiracies.