What does romance mean to a woman?
Ever wondered what she really means when she says you are not romantic?
Well, whenever a woman tells you to be 'more romantic,' this Is what she actually means from my own understanding.
Most women will not outrightly tell you that you're not romantic as that may came off the wrong way. But, if you are observant enough, you may get the cue.
Women love everything about romance, including its very mysterious nature. Something about those soul-melting gestures of true love and deep intimate affection stirs up their innermost passionate nature in an instant.
When a man takes that extra-mile and go the extra length to make sure the woman he loves knows he is thinking of her even when she wasn't around, it reminds her of exactly what it was that made her fall heads over heel when they first fell for each other.
Most people wrongly believe that romantic acts of expression need to be expensive or done in a grand style, but they actually don't need to be.
So what does she mean when she talks about being romantic?
After all is said and done, after all the initial activities to get the fling going, what comes next is romance, and i don't mean caressing.
Romance is the only thing that turns the love between two people into an amazing affair. It is the fire that keeps the affair burning when the relationship starts to take shape in each of the lovers lives.
Therefore, when she asks you to be a little more romantic, she is not telling you to spend more money or to do any extraordinary thing, or to act like an old-fashioned fifteen century lover in a Shakespearian novel in some way you're not.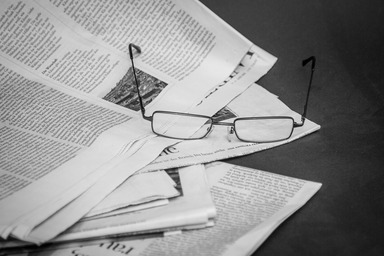 What she is asking you to do is to sometimes go out of your way to express and show her some real tenderness.
•Being romantic means showing her what you already know yourself, which is the fact that something about her probably helps bring out a certain great part of you other people don't get to see.
•Being romantic means that no matter how busy you are or no matter how busy your day is, you will at least make out time (no matter how little) to reveal to her you are always there for her and will continue to be there for her.
•Being romantic means that you will be willing to alter some of your activities to accommodate her sometimes so as to grow with her, share her great moments with her, be a part of her life which you already agreed to be.
•Being romantic means that even though you know she can take care of herself, you still don't mind taking care of her in your own ways with little surprises here and there. There is also nothing bad in allowing her take care of you.
There are so many ways to add flavour to your romance and spice up your relationship in ways that will definitely remind her of how you cherish, love, and want her in your life. Think of all the things she said she loves, those are hints. Think of all the things you have observed her doing and loves engaging in, those are hints which you could draw inspiration from to spice up your relationship with her.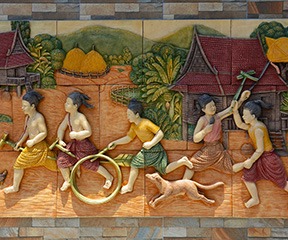 • You could take her for a long walk and talk in cool places.
• You can go out your way to spend time with her on a day she isn't expecting you to. Surprises!
• Don't want to go out? You can put on a cool song you know she loves and invite her to dance with you in the living room.
•You can cook for her when there is no special occasion to do so at all.
• You can help with chores she normally does if you two are living together.
• You can give her a warm embrace from time to time, especially when she is not expecting it.
• You can send her random sweet text messages in the morning or at work or at night.
• You can occasionally give her great massages, rub her feet, her back, arms, hands, and neck and don't expect anything in return.
•Be interested in using her things like her perfume or cologne.
•Keep the things she loves around in your home like her favorite snacks and edibles if you can afford it.
• Play games with her; just about any game she is interested in will suffice.
• Write little love notes from time to time and keep it where she can find them unexpectedly. E.g her makeup drawer, her handbag, inside her clothes pocket, etc.
•If you are both married, allow her to rest while you play with the kids especially when you notice she is exhausted. It must not be only when she is exhausted though.
• Hold her more, and smile more with her.
• Be silly around her, sing for her, act for her and imitate her acts sometimes.
• Make the bed while she is still in the bathroom. It doesn't necessarily mean it's for sex.
• Snap pictures together that are specially meant for just the two of you.
• Show up with a champagne or any wine for no reason at all and pop it with her.
By now, I hope you do get the point I'm trying to make. All you need is just your intuition. There are a lot of ways to show a girl how romantic you are, and i hope the above hints will help you show that romantic side of you more.