We have all grown up with the popular saying that a lion never eats grass no matter the hunger or lack of meat to devour. Well, that may be true to an extent, but not entirely true. As opposed to the popular proverb, Lions actually do eat grass.
Not long ago, I was watching animal documentaries on NatGeo Wild when the video of a Lion eating grass was shown. I'm sure, if it was you, you would have also been fixated to know what is happening.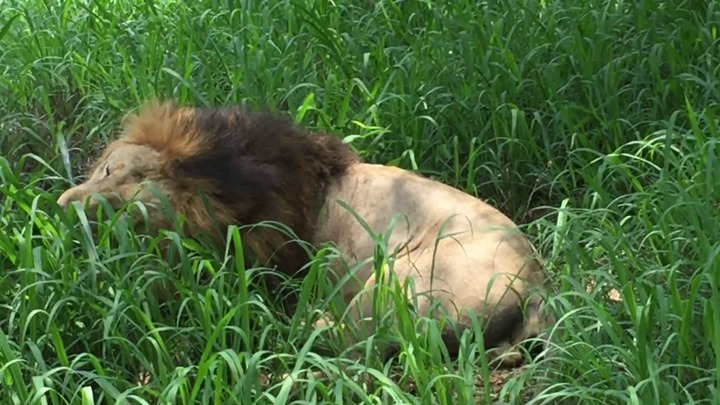 Well, after watching the documentary, I went further to research and see if it was true and it turned out to b factually correct that Lion's do eat grass in fact. However, they do it for a different reason altogether.
Lions are carnivores and invariably, they eat a lot of meat – a male lion can consume an average of 7kg of meat per day while the females can eat about 4kg of meat a day. Their insatiable greed and hunger for meat also makes them automatic scavengers, muscling out weaker cats, hyenas, wolves and wild dogs whenever the occasion arises. But, this is mostly for Lions in the wild. Yet, it is noted that Lion's are actually Omnivores and do forage for vegetables and fruits from time to time to supplement their meat diet.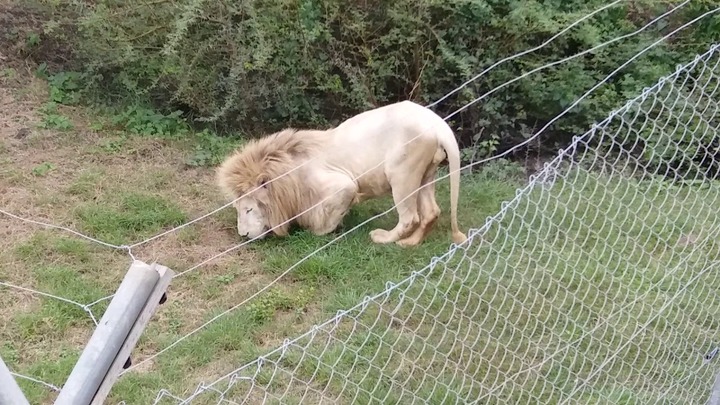 Lions have been seen munching grasses. The reason they do this is to cause a stomach upset and allow them vomit things that may be irritating their stomach. For the domestic Lions, they eat grass because it is easily available and therefore they munch away as much as they can.
In a nutshell, eating grass helps Lions deal with stomach upset and indigestion. When Lions eat indigestible parts of other animals like feathers and furs, eating grass helps them vomit it or discard of it in some other way.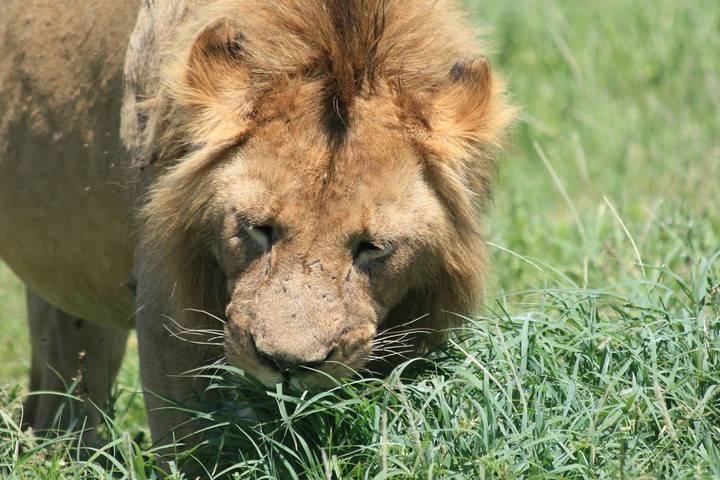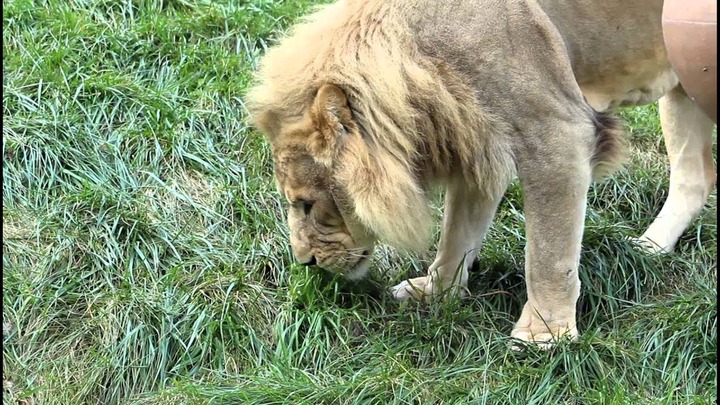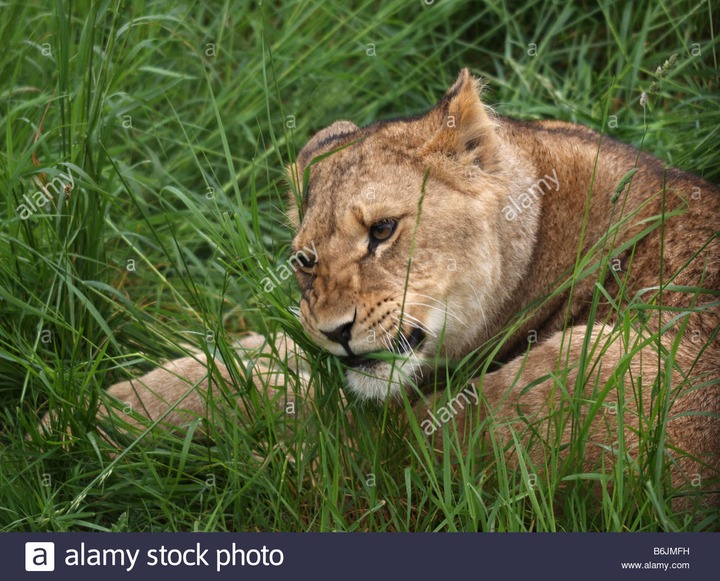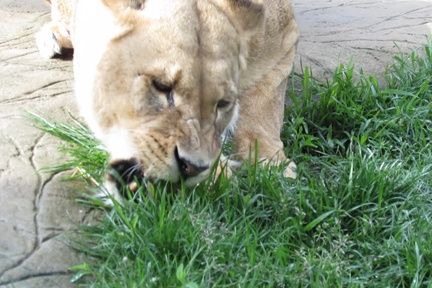 Video of a Lion eating grass below:
https://www.google.com/url?sa=t&source=web&rct=j&url=https://m.youtube.com/watch%3Fv%3DfGqhfbSpJ2Q&ved=2ahUKEwiV8c2dtubvAhVyA2MBHcMoBp8Q28sGMA16BAgwEAk&usg=AOvVaw0gM649-Eu50ktDrDJqRfpe