In 2015, Lionel Messi stunned the football world with one of the best solo runs that ultimately ended in a historic goal for the Argentine and current Barca captain.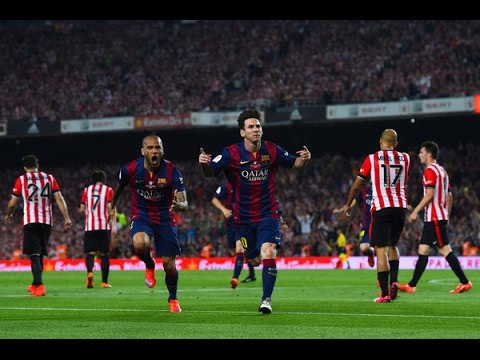 In the game, Messi picked up the ball from his own half, just a little near the centre lines and started a blistering run. He went pass five Athletic Bilbao players with his deceitful dribbling genius, leaving more than half an entire team struggling to catch up with him as he breezed past them in a scintillating darting run. Once he came into the 18yard box of Athletic, Messi went on to score a goal tagged to be scientifically impossible. That was for 2015.
Yesterday in the Copa Del Rey final against same opponent, Athletic Bilbao, a similar thing happened. However, there is a slight difference in this one. Just like in 2015, Messi had earlier shaved his beards and donned a look reminiscent of the one in which he scored his scientifically impossible goal. After a hard fought goalless first half, FC Barcelona opened the scoring after De Jong set up Antoine Griezmann's goal. In the second goal of the match, Messi replicated his 2015 magic, albeit with a minor difference.
In the Copa Del Rey finals yesterday, Leo Messi picked the ball from across the halfway line and started a darting run towards the Athletic half with players in pursuit. Expectedly, to free up space and make good use of the counter-attack that has caught Bilbao players off guard, he quickly played a 1-2 with Frenkie De Jong who had a telepathic understanding of Messi's run. Still on the run, Messi took back the ball and played another one-two pass with De Jong again.
Frenkie De Jong didn't also waste time in placing the ball exactly where Messi was running towards. Immediately the pass was dropped, Messi increased his acceleration and took the ball, dribbled past 2 Athletic Bilbao players in their own 18yard box and slotted the ball right into the back of the net.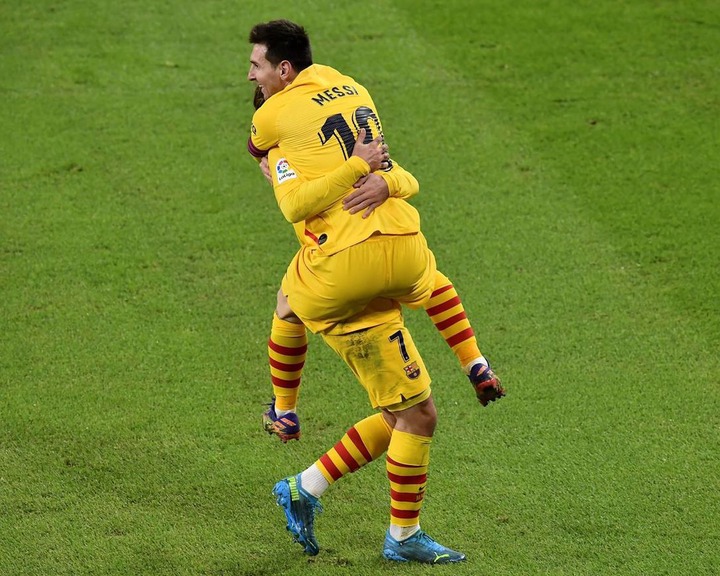 I guess we are now accustomed to Messi's magic, no; Athletic Bilbao is now accustomed to Messi's magic and hopes he stops tormenting them in Copa Del Rey finals. The victory will be seen by FC Barcelona as revenge for Super Cup defeat to Athletic Bilbao.