La Liga witnessed a lot of news worthy moments over the weekend. Here are some of the popular stories from Spain that made the top headlines –
1) FC Barcelona wins 31st Copa Del Rey
Barca made headlines on Saturday night when the club won the prestigious Spanish Cup in style after a 0 – 4 of Athletic Bilbao.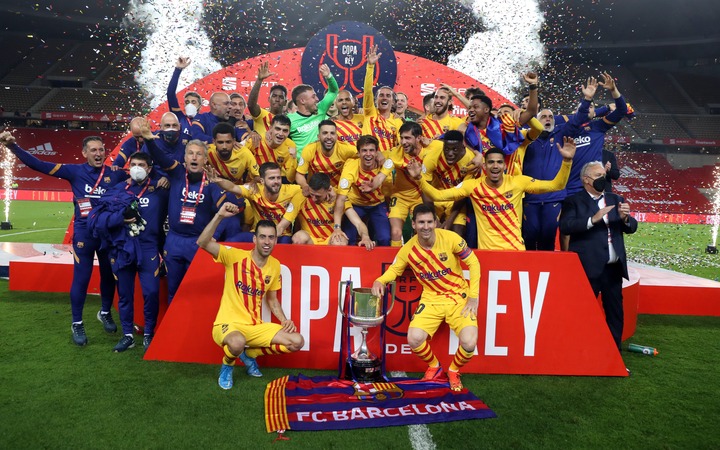 The game which was played in Seville, saw Lionel Messi and his teammates bounce back from their Clasico defeat last weekend to put up a season redefining performance to win the trophy.
The trophy victory is a major boost to the morale of the Catalan giants who have not smelt any trophy for the last two years in a row.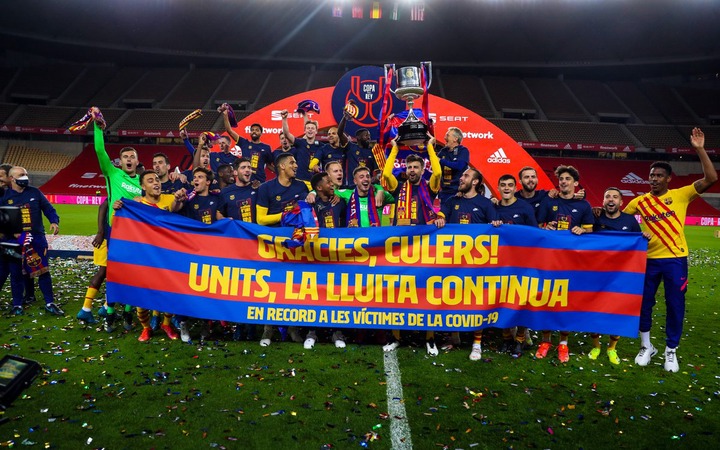 2) Real Madrid hands Athletico Madrid and FC Barcelona Title Hopes
The Merengues surprisingly dropped points against fellow capital rivals, Getafe over the weekend. This is coming at a time when everyone expected Real Madrid to cruise to victory, especially after defeating FC Barcelona in the El Clasico last weekend.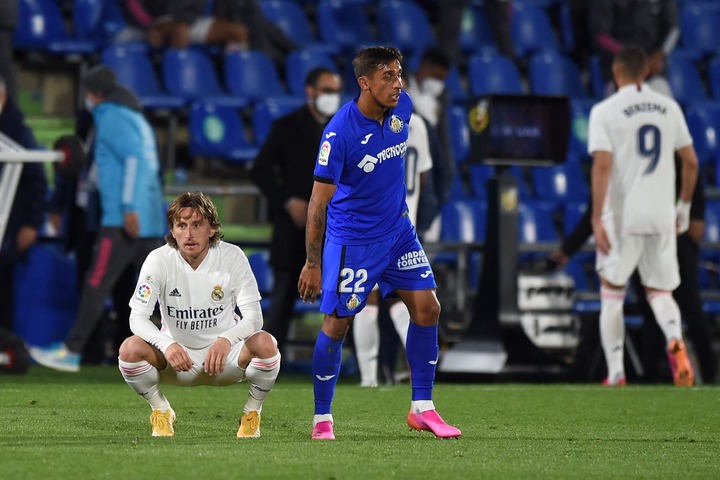 The game ended in stalemate after the full time whistle. Consequently, Real Madrid have handed fellow title contenders a huge boost as La Liga slowly winds down.
3) Atletico Madrid Hammer Eibar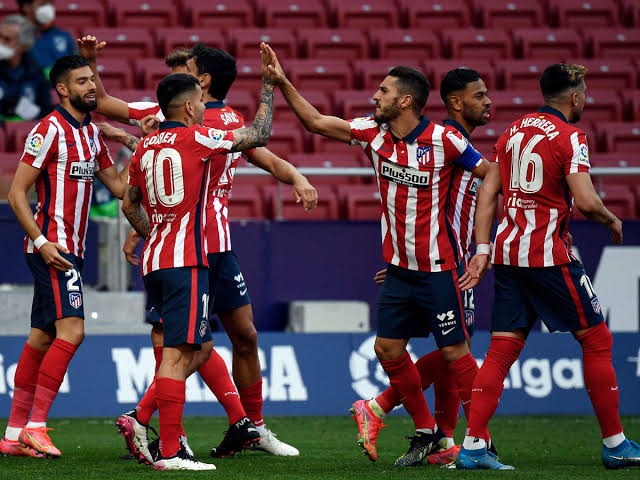 In what every Rojiblanco's fan will see as major title boost, Atletico Madrid have finally gotten their mojo back. This led to the 5 – 0 hammering of Eibar at home to make for a theatrical end to the seasons title run.
Atletico will hope to maintain such form going forward if they are to win the title race, especially with FC Barcelona and Real Madrid in their tails, pursuing with all their arsenals.
4) FC Barcelona, Real Madrid and Atletico Madrid Agree To Form New Super League
Yesterday, there was a viral news about a new Euro Super League. The league according to reports, is set to trump the traditional UEFA Champions League should it see the light of day.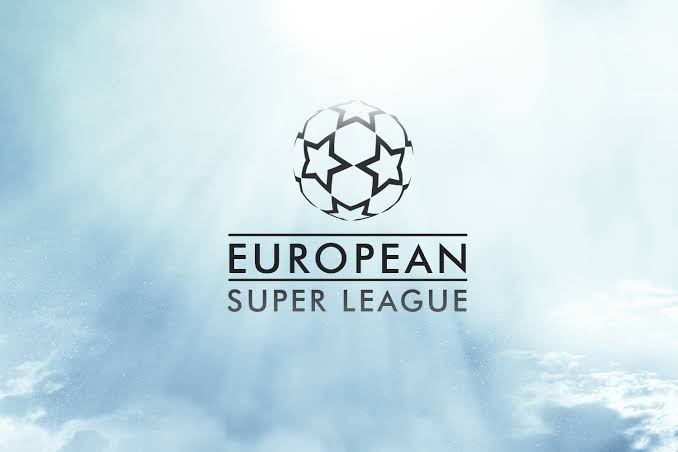 According to reports from Spain, Barca, Real Madrid and Atletico Madrid have all agreed in principle to be a part of this league as founding fathers.
There have been oppositions to the formation of the league including from UEFA, FIFA and many domestic FA's. According to a report from Football Espana, the Euro Super League is set to start as soon as this August and will be played on Wednesdays.
Also, the club's are expected to continue playing in their domestic leagues as usual.
Should the league go ahead to start, it is going to create a lot of upheavals.
5) Chukwueze Scores Braces
The Nigerian wonder was on fire last night against Levante and helped Villarreal win by scoring two wonderful goals.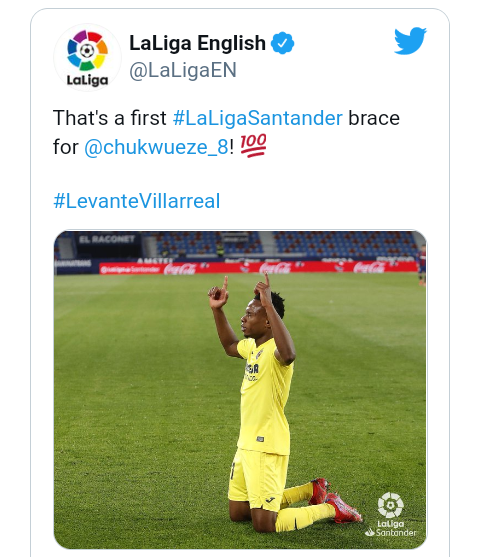 The goals have made Chukwueze the youngest Nigerian to score a brace in La Liga.
6) Ousmanne Dembele Contract Talks Stalled
There are rumours that contract talks to renew Dembele's commitment to the Catalan giants have stalled significantly.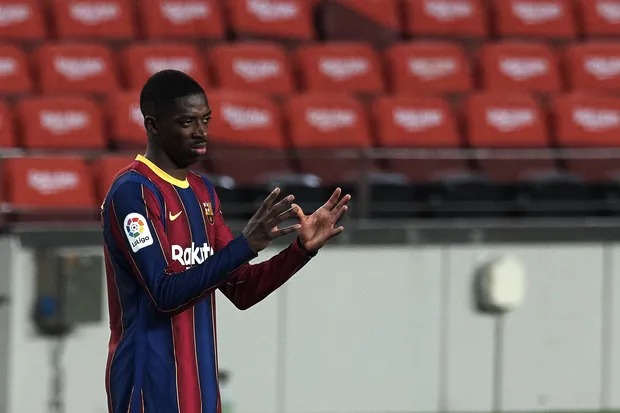 Dembele's contract will expire next year, 2022 and Barca are keen to keep the French forward who have rekindled his career and have maintained great performances in recent times. However, the recent cash crunch at Barca means that he may have to take a pay cut to stay in Barca.
Barca also believe that Dembele is not in want of suitors should he be listed in the transfer market.