Frenkie De Jong had a spectacular outing in FC Barcelona's Copa Del Rey victory, and I think he should have won the Man of the Match Award instead of Messi. Here are my reasons.
Lionel Messi may have stolen all the headlines after the game with all the amazing stats he garnered in the match, but the one player that gave him a run for his money in the game was De Jong.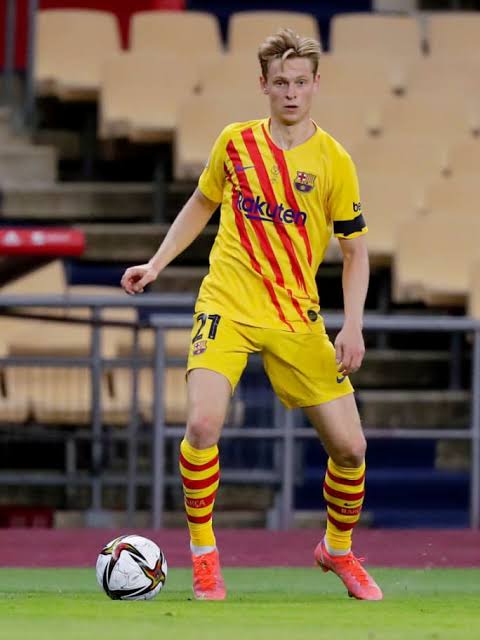 De Jong put up a performance worthy of legends, and helped orchestrate Barca's midfield as a Marshall all through the game. He was also always there to cover up for Dest and even go further than him to help Dest's worries and create space. After an uneventful go first half, this particular upward trajectory deployed by De Jong helped to open up Athletic Bilbao defense.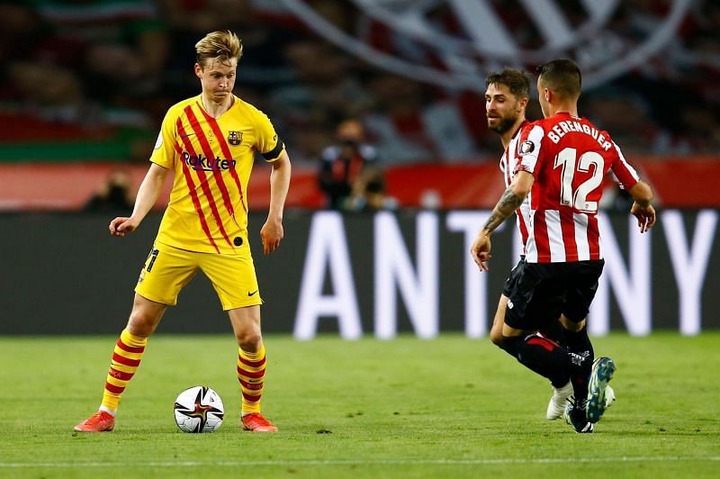 After receiving the pass, De Jong darted through the right hand flank to set up Griezmann who gave Barca their opening lead. Just a few minutes after setting up Griezmann, De Jong was also able to take advantage of his advanced midfield role to set himself up for well timed Jordi Alba up. Expectedly, the Netherlands Internationale redirected the ball into the back of the net with his head to give Barca their second goal of the night.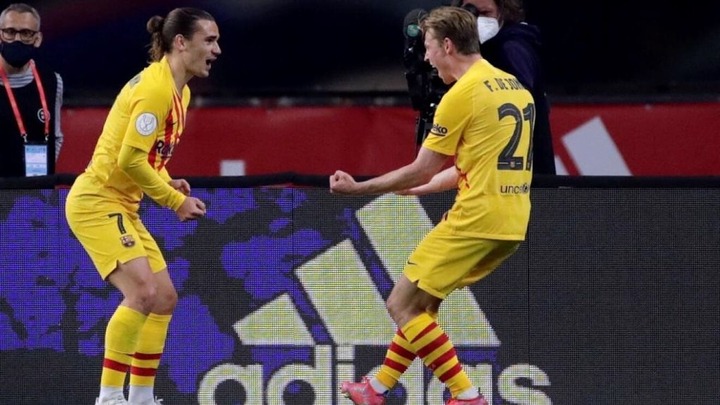 A few minutes later, Lionel Messi started his amazing run from halfway on the right flank. De Jong in reading the maestro's movement was able to position himself for quick double one – two passes, especially holding the second pass a few seconds longer to allow Messi position himself. The moment he released the pass, Messi was able to accelerate faster, controlled the ball, dribbled two defenders and slotted the ball into the back of the net.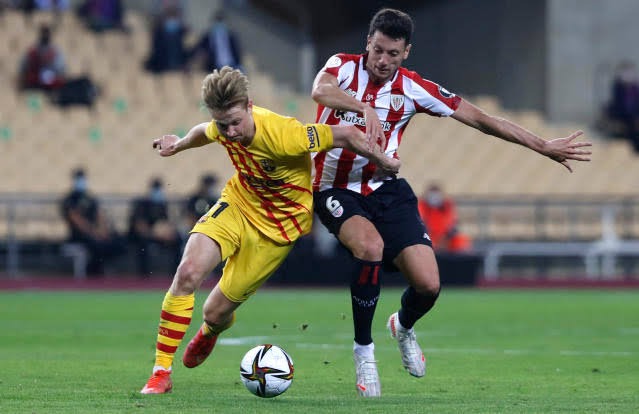 Messi would go on to score another goal to make complete the 0-4 rout, but it's safe to say that Barca had comfortably buried the game at 0-3 with few minutes left to spare. At the centre of it all was De Jong who was directly involved in all of the goals at the finals except the last one. Most pundits rated his performances at 9.5/10, 9/10 and 8.5/10. He also had a passing accuracy of 95%.
According to records, the only other player to have achieved this similar feat by Frenkie De Jong is Lionel Messi. He did it in the 0-5 massacre of Sevilla in the Copa Del Rey finals of 2018 after scoring and registering two assists on the night.