Yesterday, FC Barcelona were in action against their capital rivals, Getafe. Although Barca ended up conceding two goals earlier in the game after a tough first half, they were able to surmount the challenge.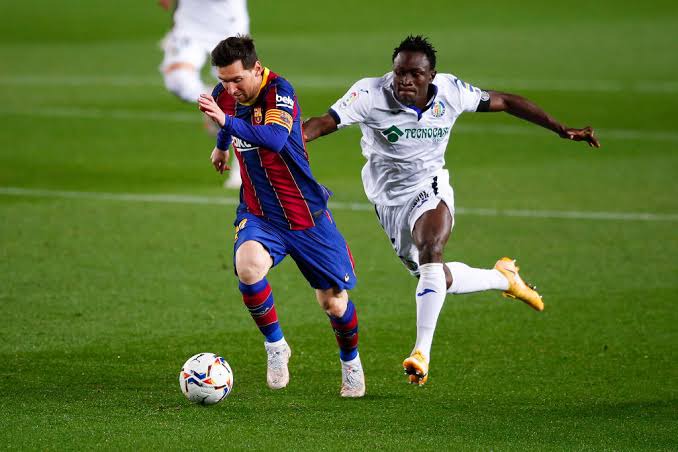 The Catalan club won their 31st Copa Del Rey trophy over the weekend, and despite the European Super League tussle over the week, the team has been in celebratory mood ever since. A return to action saw the Catalunya based side ride past Getafe with Messi (2), Araujo and Griezmann all registering a goal on the night.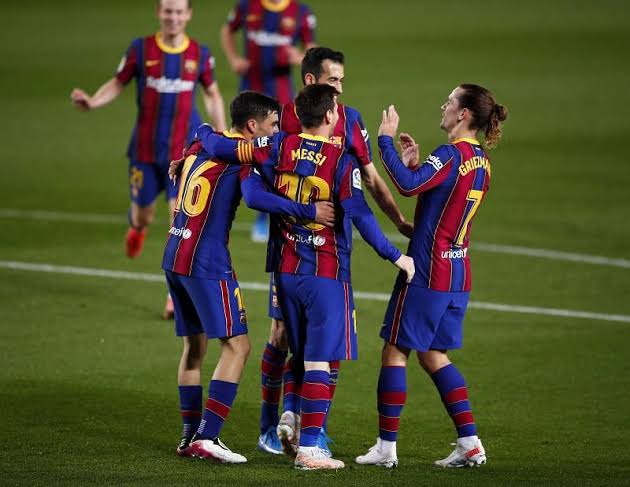 Getafe had come into the game on a high after playing out a stalemate with Real Madrid over the weekend. This essentially ensurs that the loss to Barca have now placed FC Barcelona in a better position to fight Atletico Madrid to the finish for the throne of La Liga.
FC Barcelona will have an opportunity to move atop Real Madrid in the table next week if they win their outstanding match against Granada. Here is how the table stands at the moment.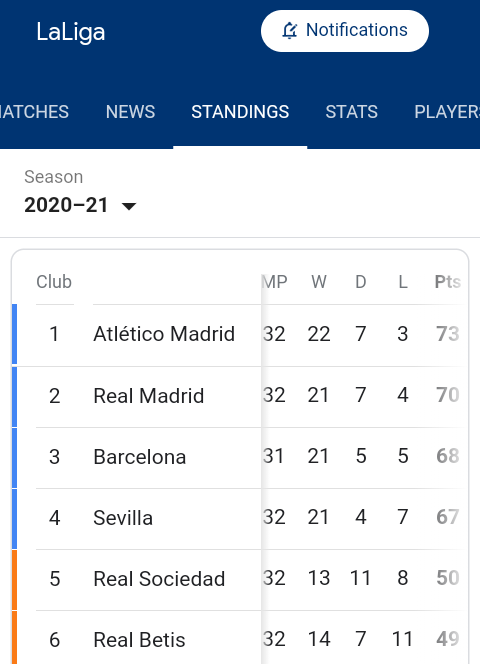 However, when you look at who's rocking the 4th position and the small points gap between them, you realise that La Liga is different this season. Sevilla is actually giving everyone a run for their money. With just six(6) points behind the league leaders, three(3) points behind Real Madrid and two (2) points behind FC Barcelona, who says Sevilla doesn't stand a chance to win the league?
With six more matches to go, anything can happen now!