Ronald Koeman, the current coach of FC Barcelona is a rare gem, and a legend in his own right. He is one of those insane phenomenon that happens once in a blue moon in football. His statistics in front of goals as a centre back will be the envy of many strikers. It's hard to argue that he couldn't have been a world class striker if he wanted to.
Born on the 21st day of March 1963, Ronald Koeman was swiftly ushered in to football at a very young age. This may not be unconnected to his dad and elder brother who all played professional football for club and country.
Koeman preferred playing from the centre back, but is sometimes deployed as a midfielder. But, what most fans may likely remember more in his footballing exploits are his powerful long shots, his freekicks and of course, the wonderful goals he usually produced from his efforts in front of the post. In fact, FC Barcelona fans can be most grateful for this ability of Ronald Koeman, because it was what won Barca their first European Cup (now Champions League) trophy.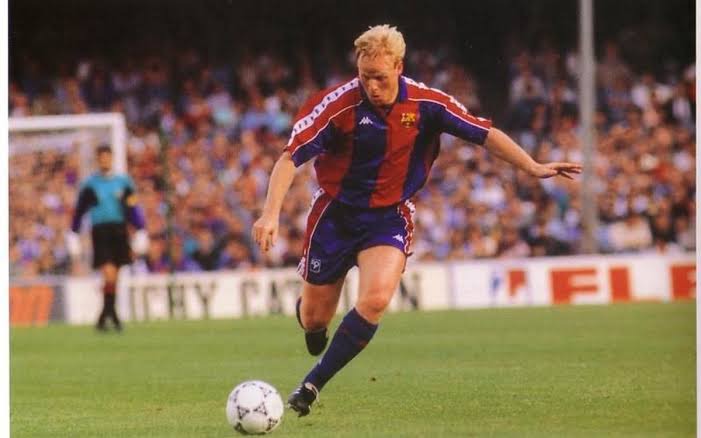 Before his move to Barca, Koeman played for local side, Groningen from 1980–1983 where he scored 34 goals in 90 appearances playing from the defense. He would later get transferred to Ajax in 1983, and PSV Eindhoven in 1989. At Ajax he scored a total of 30 goals in 94 appearances before he was sold to PSV in 1986. At PSV Eindhoven, Koeman delivered a career best, scoring 63 goals in 130 appearances before he became a top priority for fellow countryman, Johan Cruyf. Consequently, Ronald Koeman was bought by Barca in 1989 and became part of the famous FC Barcelona Dream Team.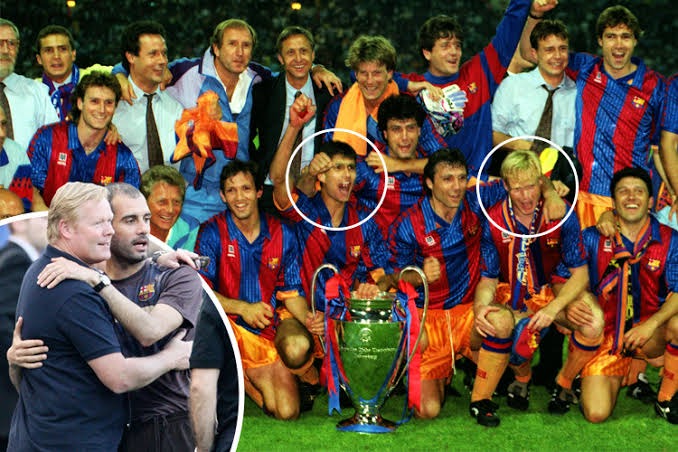 If you thought his previous numbers were a fluke, think again. At Barca, Ronald Koeman will go on to amasse a whooping 88 goals in 264 appearances at a star studded Barca side with prolific attackers at the time. One of the highlights of his prolific goal scoring record was the goal against Sampdoria in the Champions League (formerly European Cup) final which won FC Barcelona the trophy.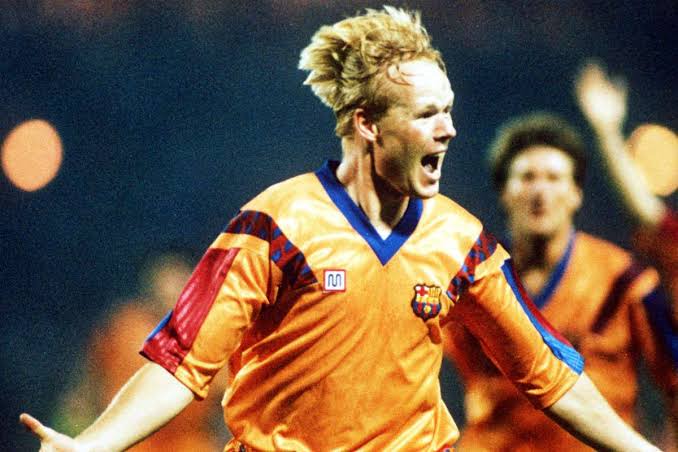 Ronald Koeman is also Barca's second highest goal scorer from free kicks with 26 goals. In 1995, he got transferred to Feyenord where he scored a total of 23 goals in 79 appearances within two years. He never stops scoring.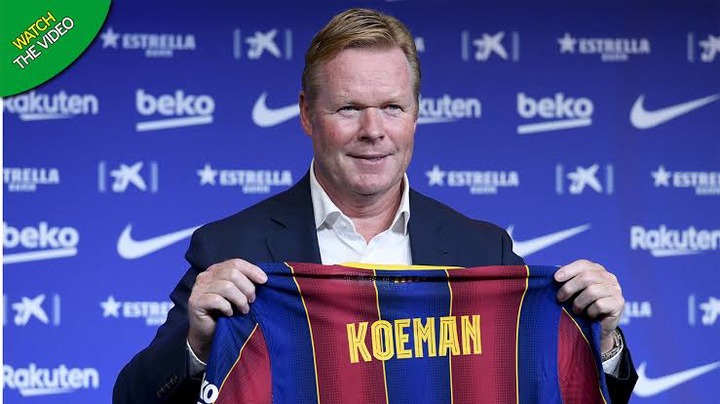 What a legend!