Whenever Lionel Messi is on the move with the ball and advancing towards the opponents post, only a handful of players have been able to stop him. There is hardly any season he didn't end up producing this particular type of move. Most of the time, such runs end up producing a remarkable goal from the Barca forward.
In this article, we will be showing you four historical moments Lionel Messi used his quick counter-attacking skill to evade at least four opponents and scored a goal.
1) GETATE v FC Barcelona – Copa Del Rey SemiFinal, Copa 2006/07
In this match, Messi replicated a dashing run similar to the one done by his country man, Maradona.
After receiving the ball, he advanced with the it and dribbled past five Getafe players before topping off the solo run with a history making goal.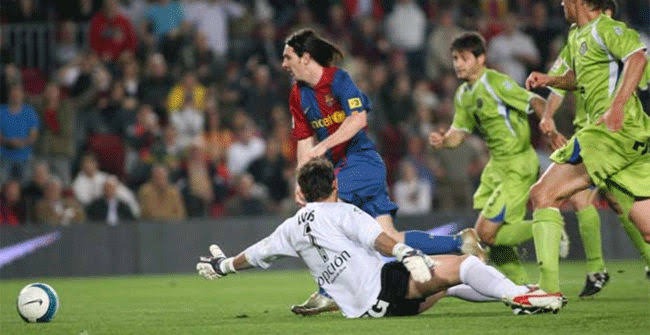 https://m.youtube.com/watch?v=WkqecpHcIPw
2] FC Barcelona V Athletico Bilbao – Copa Del Rey final 2014/2015.
Here, Messi recieved the ball from Dani Alves, and decided to ride it alone.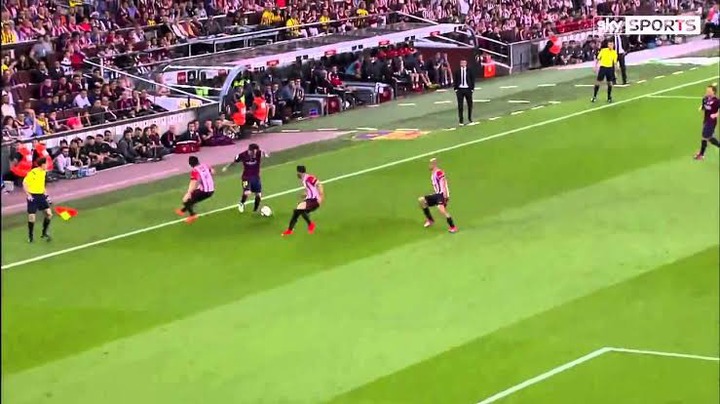 He went past many Athletic Bilbao players who did all their best to stop him to no avail. Once he was inside the opponents box, his shot was rewarded with a fantastic goal.
https://m.youtube.com/watch?v=ISAOiSc9xU0
3] Real Madrid v FC Barcelona – Champions League Semi Final, 2010/2011.
I remember this one quite vividly, especially because of the opponents.
After receiving the ball in Madrid's half, Messi accelerated with the ball, gliding past Real Madrid players as he did so.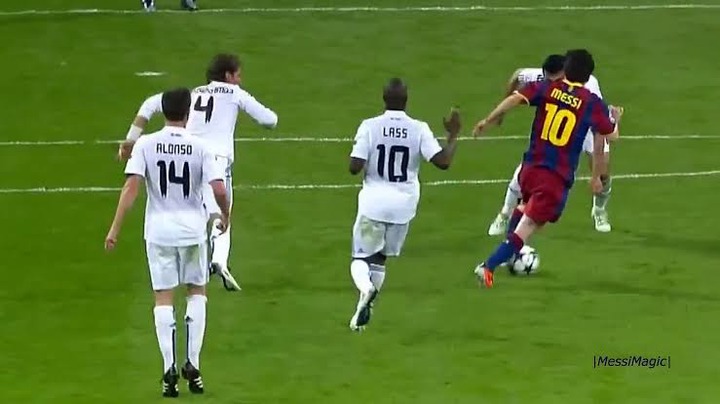 After moving past them, and almost at the verge of loosing the ball inside the 18 yard box, he slotted the ball right past Iker Cassilas.
https://m.youtube.com/watch?v=2pWt_vG9_Ug
4) Athletic Bilbao v Barcelona – La Liga, 2012/2013.
Most people will easily remember the goal he scored in the 2015 and 2021 Spanish Cup final. However, before those goals is the wonder goal he scored against the same team in a La Liga match back in 2012/2013 season.
Once the ball was passed to him from a team mate, he moved forward with it and the counts began. After evading the tackles coming his way as he dribbled past the opponents, Leo scored a goal the commentator couldn't help but eulogize and amplify in his commentaries.