Kody Antle, who is popularly known for sharing pictures of himself and animal's on social media, has shared another one for his fans.
In the picture, Kody is seen holding the little Chimpanzee while the older ones stand at the back for the camera shot.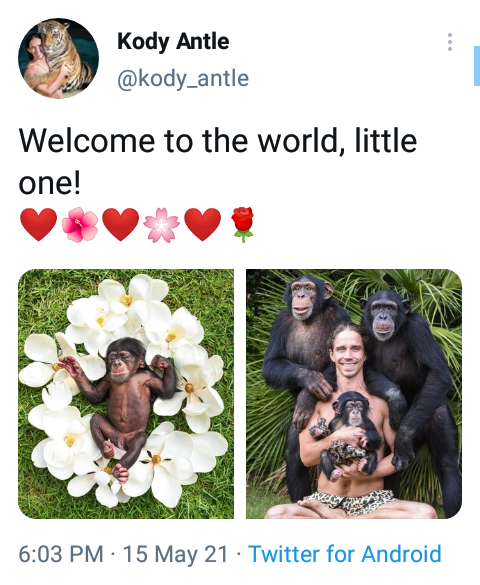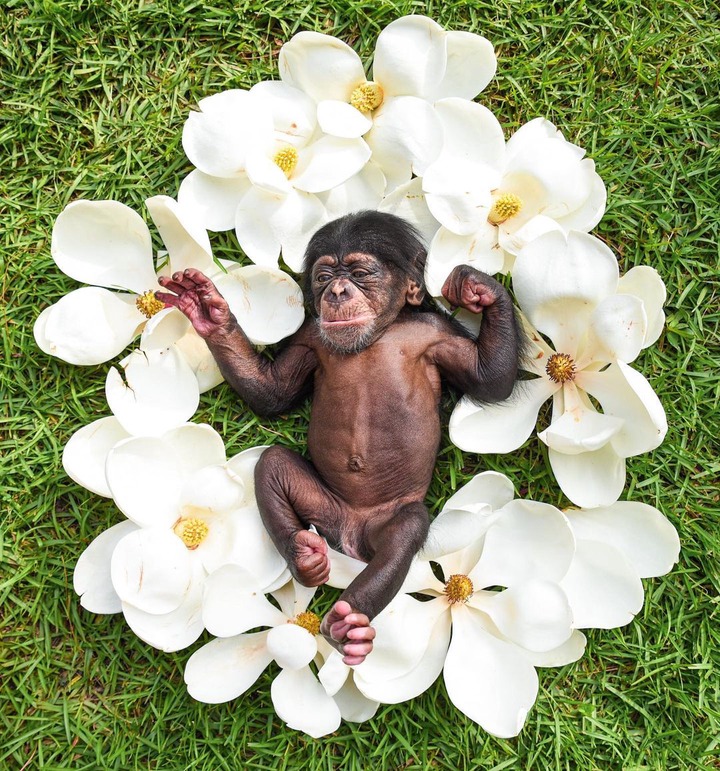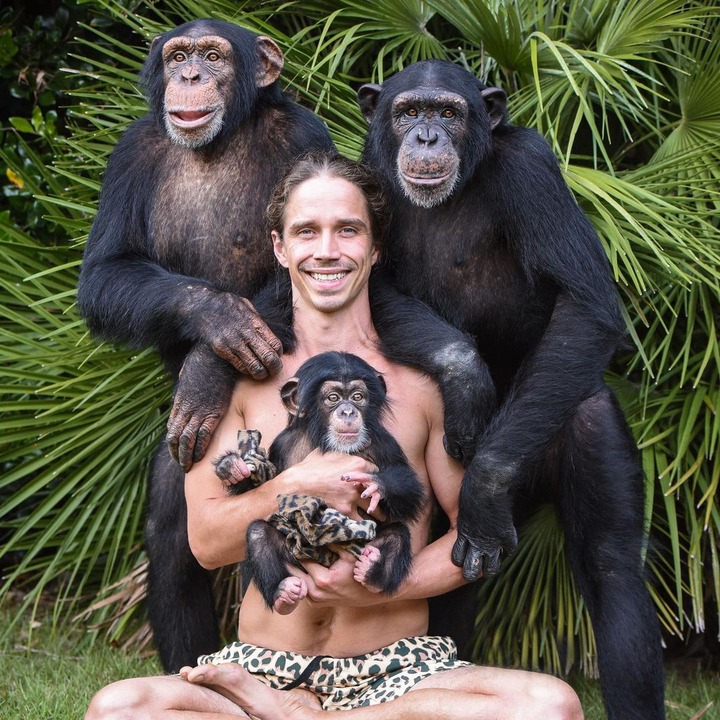 Yesterday, the animal lover also shared pictures on the massive transformation of the grown up Tigers he raised as cubs. In the post, he showed a picture of when the Tigers were cubs and how grown up they have become ever since then.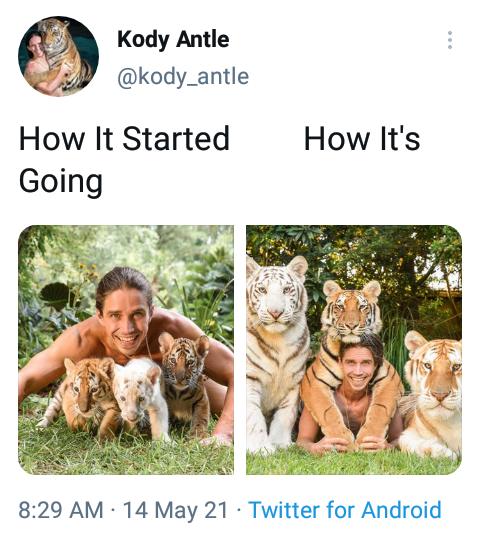 Kody Antle, or "real live Tarzan" as he is widely regarded, works at The Institute for Greatly Endangered and Rare Species (T.I.G.E.R.S). It is located at the wildlife park in Myrtle Beach, South Carolina, USA. The Institute is an animal conservation where they take care of domesticated wild animals. They also take care of animals on the 'endangered specie' list brought to the conservation.
On numerous occasions, Kody has posted videos and pictures of himself with the elder Chimps, citing the love they have for one another in one of the videos.