The Women UEFA Champions League Title for 2020/2021 was won by Barca yesterday after FC Barcelona Femeni defeated Chelsea FC to take the coveted trophy home.
In the first half of the game, FC Barcelona scored four goals to kill the match before it even started. By the time the referee signalled for the end of the first half, the game was almost knocked out of the Chelsea women who couldn't put up a fight in the second half to save the day.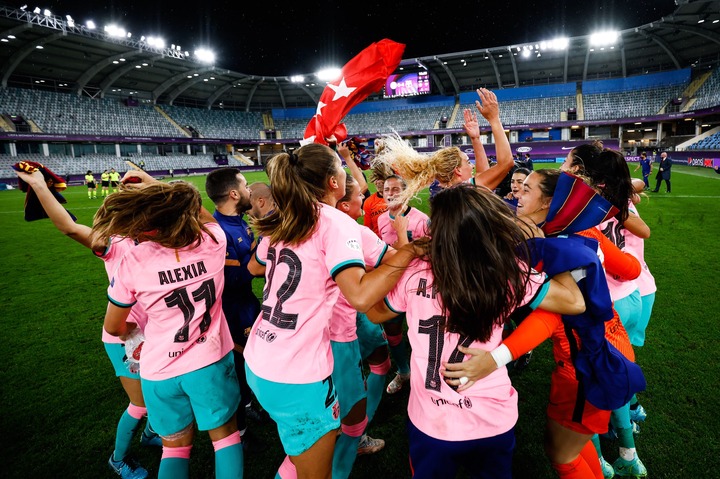 Although Asisat Oshoala did not start the match, she came in as a substitute for Jenni Hermoso in the second half to help Barca maintain their lead and win the trophy.
The game ended 4 – 0 at full time in favour of FC Barcelona Femeni whose male team succumbed to a surprising 1 – 2 loss at home to Celta Vigo.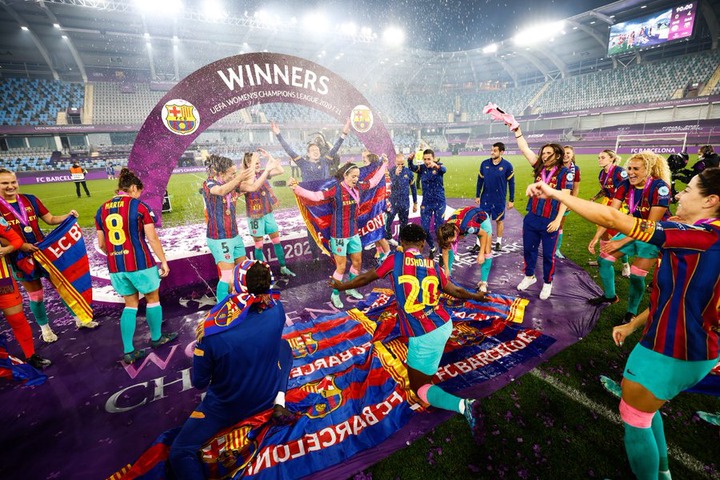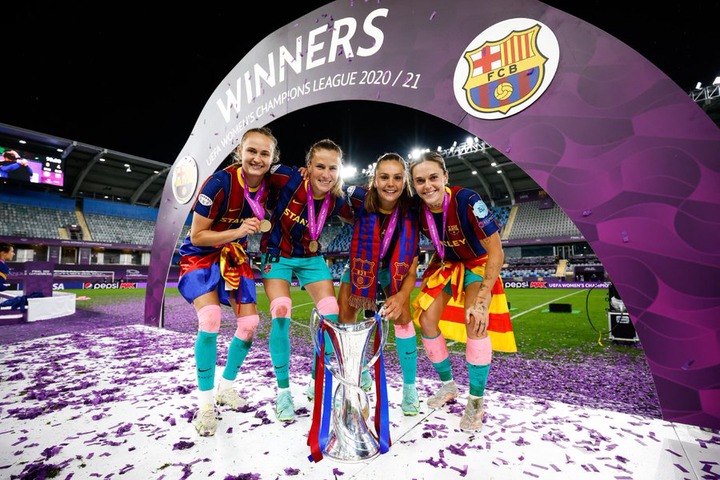 In the victory parade and celebrations, Asisat Oshoala and her teammates took turns posing with the trophy, totally happy at the feat they have accomplished.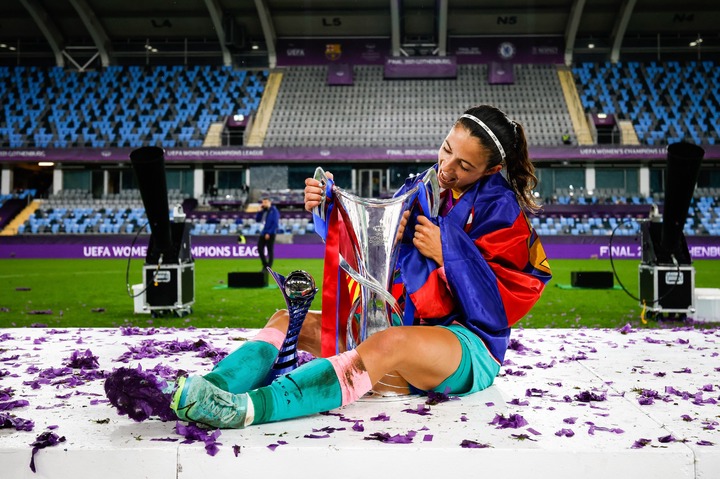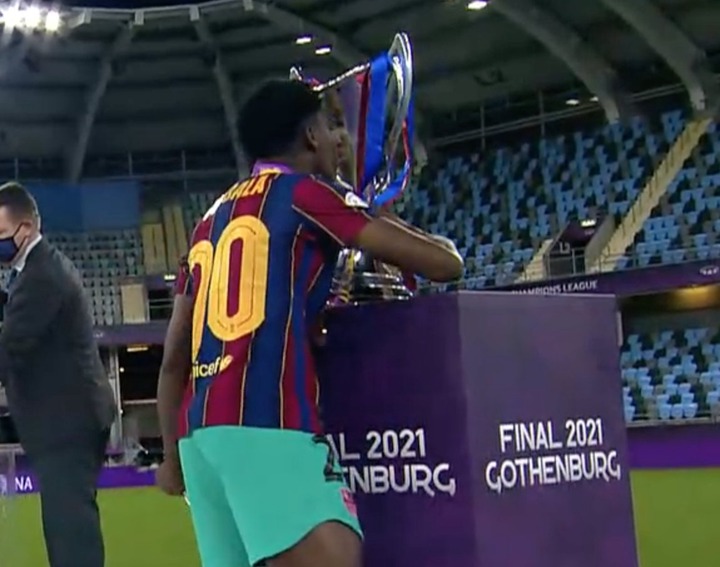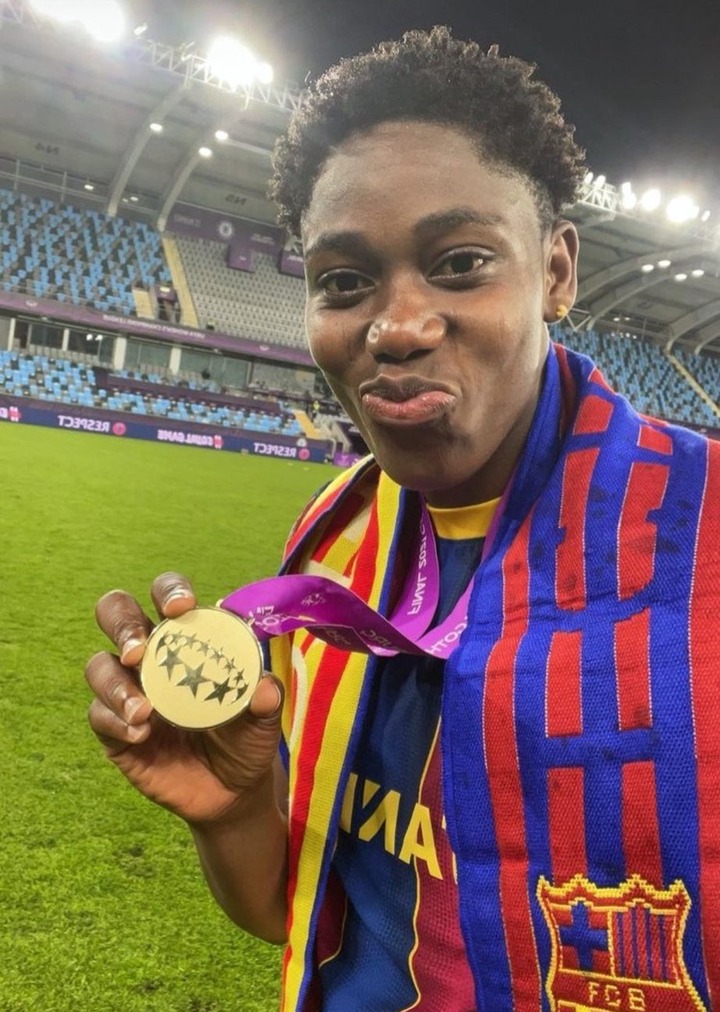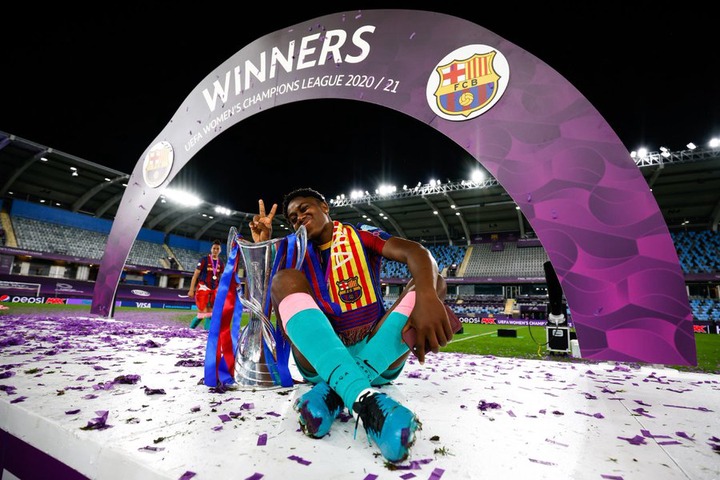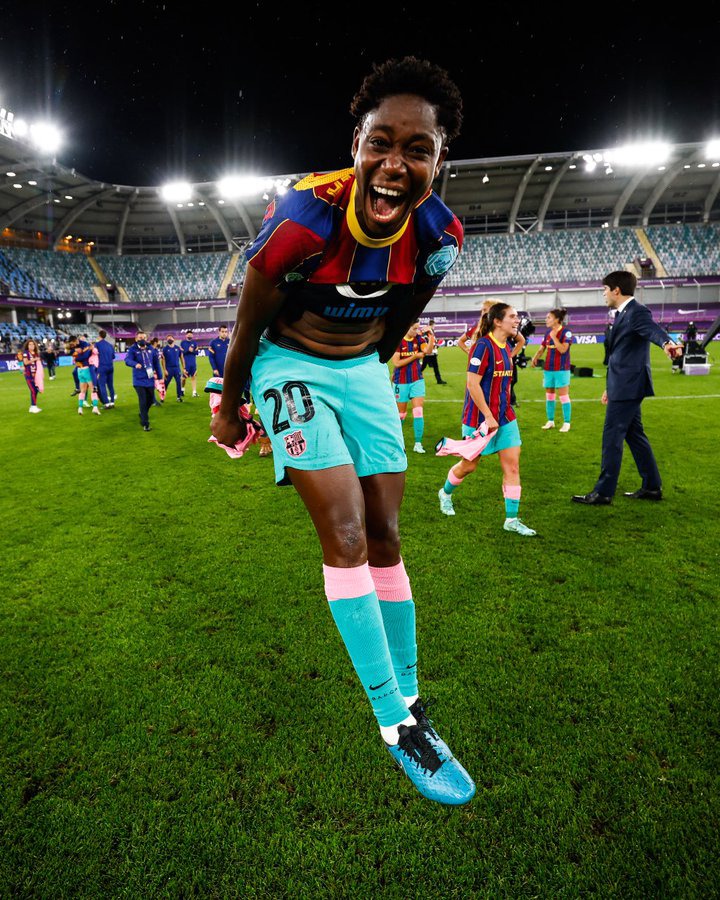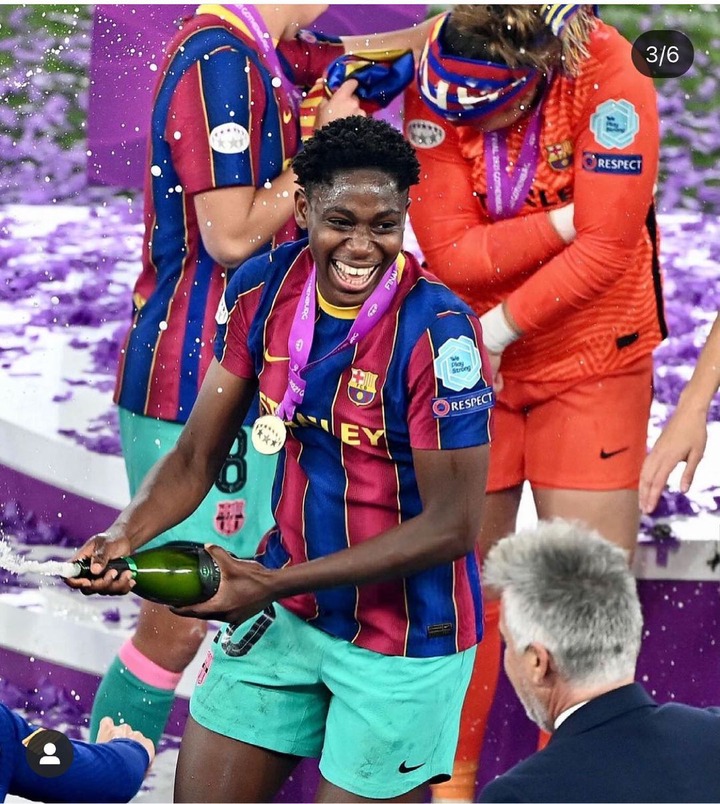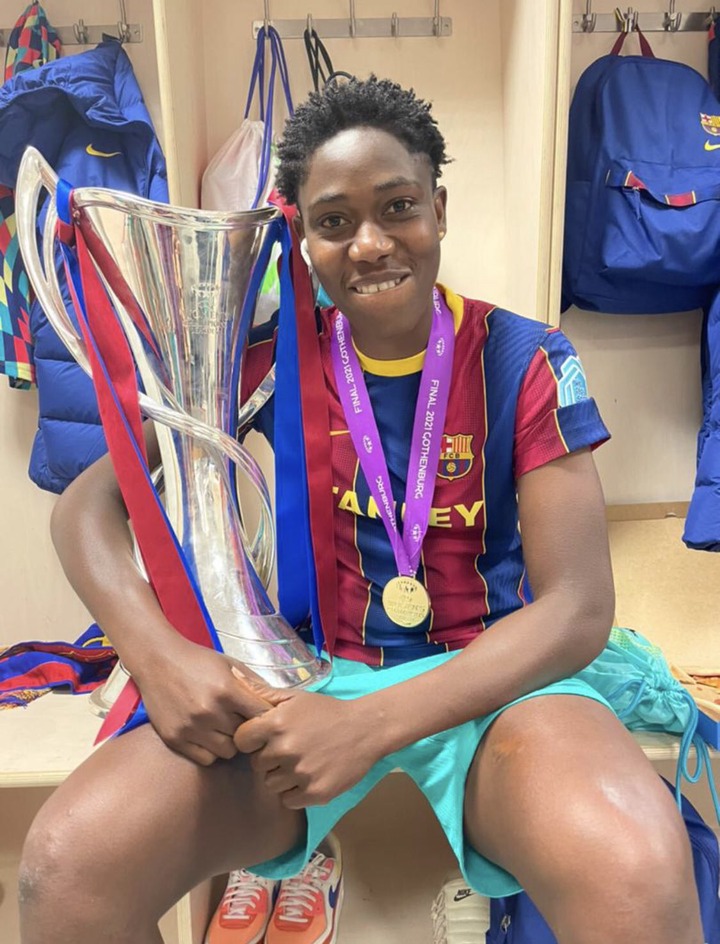 The team was also crowned La Liga Champions the previous week, making it a complete successful season for the FC Barcelona Femeni team.