La Liga has maintained it's entertaining and competitive nature since it started last year. At the moment, three teams can still win the league based on current league standings. But, that's not the full gist.
From the League standings, no team has officially qualified for the Europa League too. At the same number of match days in the past, teams would have already been relegated to the lower division. The same thing cannot be said this season though. The League season will run its course after the remaining two games, which means a lot to different teams right now.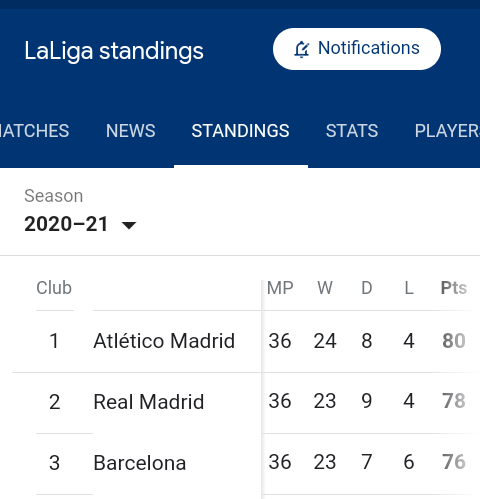 At the top of the League is Atletico Madrid, who are 2 points above Real Madrid while FC Barcelona is trailing them by 4 points. What this means is that if Atletico Madrid lose or draw any of their remaining matches, they may kiss the league goodbye.
However, before that can happen, Real Madrid and FC Barcelona need to win their own two matches while hoping for Atletico Madrid to slip up. On their part, Barca would be praying for the two teams from the capital to lose their remaining matches due to the head to head record being used in Spain.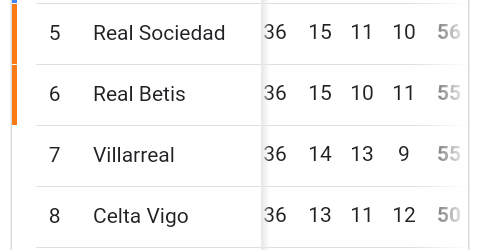 Also, the fight for Europa League qualification is still hot at the moment. There is no guarantee yet and the position is still up for grabs among the four competing club's.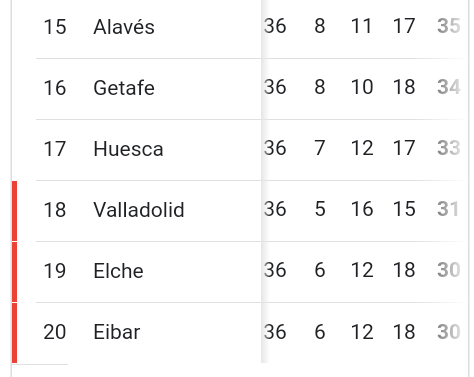 The same thing goes for the relegation zone battle. All teams concerned are fighting with their last breath to remain at the top flight. This surely makes for a thrilling end to the La Liga season.
However, Barca is effectively out of the league race but the rest of the slots are still up.