A TV presenter, Joelah Noble surprised Kelechi Iheanacho during a virtual interview when she said "Igbo Kwenu" to the Leicester City forward in the live feed.
The word "Igbo Kwenu" is widely used among the Igbos, especially when they gather together. 'Kwenu' means "agreement, collective will, solidarity, unity, etc". This word comes from the commonly held notion in Igbo land that together through a collective will, success in everyday activities can be achieved for the betterment of the people.
Amazed by the effort and her ability to pronounce the words with so much clarity, Kelechi asked her how she knew that.
According to the interviewer, she researched about the language before the interview with Iheanacho. She also asked him "kedu?" and "kedu afa gi?" as they canvassed, surprising Iheanacho more.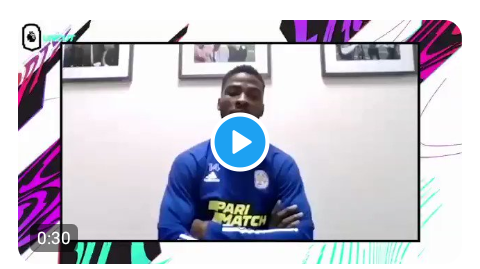 In Igbo language, 'kedu' means "how are things going?" or "what is the state of things with you?". In popular parlance, it could mean a lot of things depending on the usage. On the other hand, "kedu afa gi?" means "what is your name?"
See the video below.
She also previously surprised Jude Ighalo by speaking Yoruba with him during a live interview in the past.