Thieves, kidnappers, terrorists and dangerous hit men who ruled the underworld has made life uncomfortable for Nigerian citizens since independence. Over the years, these criminals created mayhem and caused untold hardships for citizens as well as the armed forces.
However, their reign of terror were eventually cut short by security operatives. Here is a list of the most dangerous ones in no particular order –
1) Anini
Lawrence Anini started his criminal activities as a driver for armed robbers before he created his own criminal gang in Benin city. According to reports, he killed at least nine (9) officers during his reign. He mostly engaged in car hijacking and bank robberies.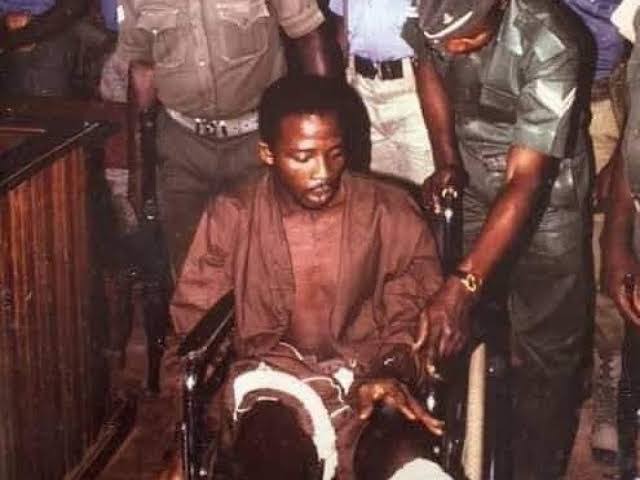 After a severe manhunt by the police, he was tracked to a hide out and arrested. After his fast-track trial, Anini was convicted, sentenced to death and executed on March 29, 1987.
2) Evans The Kidnapper
Chukwudi Dumee Onuamadike is currently facing trials for some criminal offences. The main charge being preferred against him is for his alleged involvement in high profile kidnappings. According to the police, the Nnewi born "billionaire kidnapper" demands up to $1million dollars in ransom for his kidnapped victims who are mostly rich.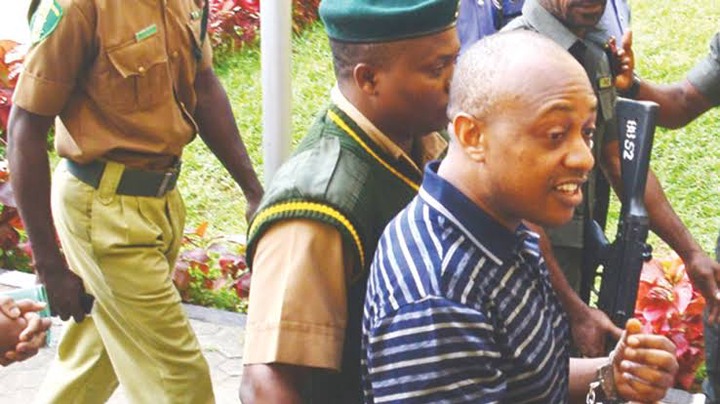 Evans is said to use a crafty network of collaborators personally handpicked by himself to observe and monitor victims before making his final swoop. He was arrested in 2017 and is currently facing trial bothering on murder, armed robberies and kidnapping.
3) Abubakar Shekau
Shekau is renowned for his terrorist activities in the Northeastern part of Nigeria under the Boko Haram franchise. He is not the founder of the terrorist group, but has turned them into one of the most deadliest terror groups in West Africa as their commander.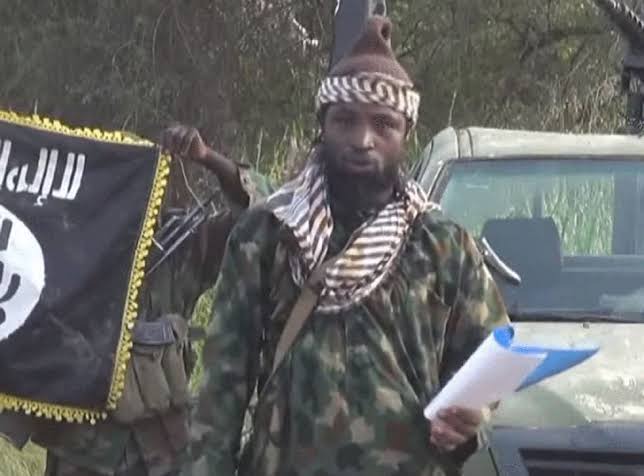 On several occasions, Shekau has been reported killed but always rebuffed such claims in the past. However, there are news report at the moment that he probably died after a break away faction, ISWAP attacked his stronghold in Sambisa forest.
4) Otokoto
The story of Otokoto is one most Owerri residents are familiar with, especially due to the level of widespread destruction of properties it caused at the time. Having endured regular kidnappings, ritual murders and robberies from the criminal masterminds running the underground world in the state, citizens went berserk when news of a beheaded boy made the headlines. The report was about a 12yrs old boy who hawked groundnut but was lured into a hotel premises and killed. The hotel was owned by Chief Vincent Duru a.k.a Otokoto.

After all those fingered in the crime were arrested, they were prosecuted and sentenced to death. However, Alban Ajaegbu's conviction was overturned by the Supreme Court in 2018. You can read the full story here.
5) Dr. Ishola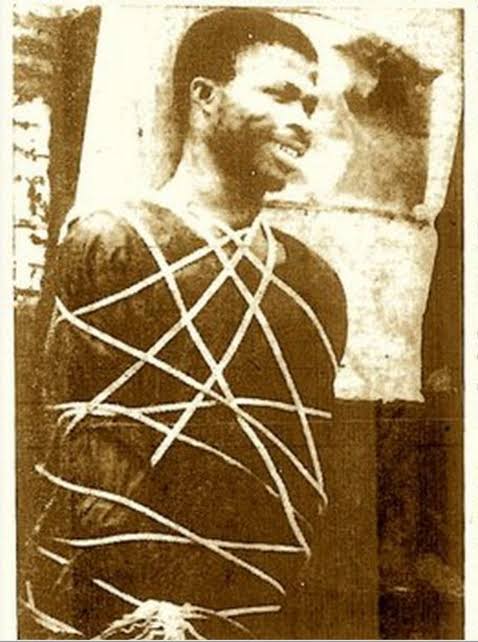 Onyenusi Ishola or 'Dr. rob and kill' is another notorious criminal who terrorized the country in the 70's. Through a combined effort of the security operatives, he was captured with his gang members and executed on 8 September 1971.
6) Babatunde Folorunsho
At a time, Babatunde seemed untouchable as all efforts to nab him were unsuccessful. However, everyday is for the thief, but one day is for the owner of the house. His cup eventually got filled up and he was arrested, tried, convicted and sentenced to death for his crimes.
The execution of the death sentence was carried out at the Lagos Bar Beach. Citizens trooped out to watch as it was the first of its kind back then.
7) Shina Rambo
Shina Rambo used his criminal activities to make life unbearable for many people in the Southwest during the 90's. He resurfaced years later, telling anyone who cared to listen that he is now a born again Christian preaching the word of God.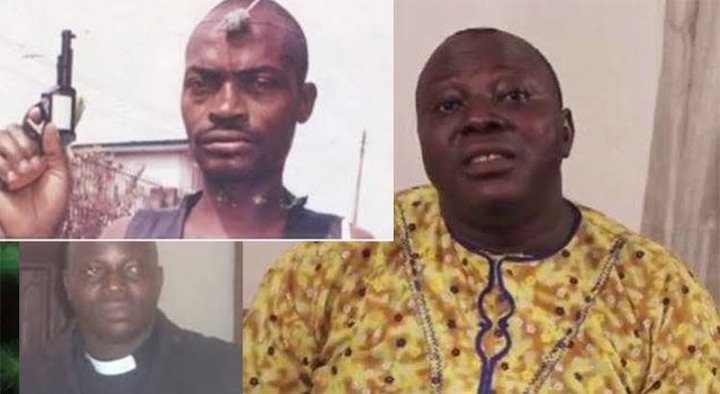 According to a news report by Pulse.ng, he regrets his past actions and encourages all criminals to turn a new leave and seek the face of God.
8) Osisikankwo
Obioma Nwankwo, an Ukwa West indigene and kidnap kingpin once made life a living hell for the people of Abia State. At the height of his notoriety and criminal activities in 2010, the military were drafted in as he literally made the whole state ungovernable with his kidnapping gang.
In Aba, people were forced to flee their homes while others simply relocated out of the city for good due to fear of being kidnapped for ransom. At a point, curfew was declared in the city to checkmate the activities of Osisikankwo and his criminal gang.
He was killed during a gun battle with the military at a forest in Ugwuati.
9) Eddy Nawgu
Edward Onyebuchi Okeke is an alleged sorcerer, occultist and the founder of Anioma Healing Centre. He is a self-styled priest from Dunukofia LGA of Anambra State and was mostly known as 'Eddie na Nawgu' in the southern part of Nigeria. Although most of the allegations against him were not tried in any court of law, he was accused of being the main mastermind in so many nefarious activities that occurred across the Eastern part of Nigeria, especially Anambra State.
The insecurity led the then governor of Anambra State, Chinwoke Mbadinujo to establish the 'Bakassi Boys' to help checkmate the activities of criminals in the state. All attempts to capture Eddy Nawgu failed until the Bakassi Boys invited their spiritual leader "Ngworo" for support. He allegedly used his superior spiritual powers to tame and subdue Alusi N'eje Uka (a deity that goes to church) which Eddy Nawgu reportedly calls himself.
His death spurned popular home movies like "Issakaba" and "Onye Amuma" among others.
10) Derico Nwamama
Okwudili Ndiwe or Derico was a nightmare to residents of Anambra State and people passing through Onitsha.
He was said to be ruthless and merciless in his days. After so many years of avoiding capture, he was arrested by Bakassi Boys on July 3, 2001 and executed six days later at the popular Ochanja Market in Anambra.