Football is arguably one of the most popular sports in the world. The phrase "a rush of intense adrenaline" has been used by players such as Alex Morgan to describe the way they feel when they are out playing on the field.
Football is an intense sport that requires stamina and speed; this means the sport can also be dangerous even as it is entertaining. Football can cause permanent to semi-permanent injuries in players.
The recent case of Denmark midfielder, Christian Eriksen is another of such hazards which occurs in the round leather game.
The injuries that happen on the field is sometimes so severe, that it makes the player to retire if they are unable to perform to in full capacity again.
1- David Busst: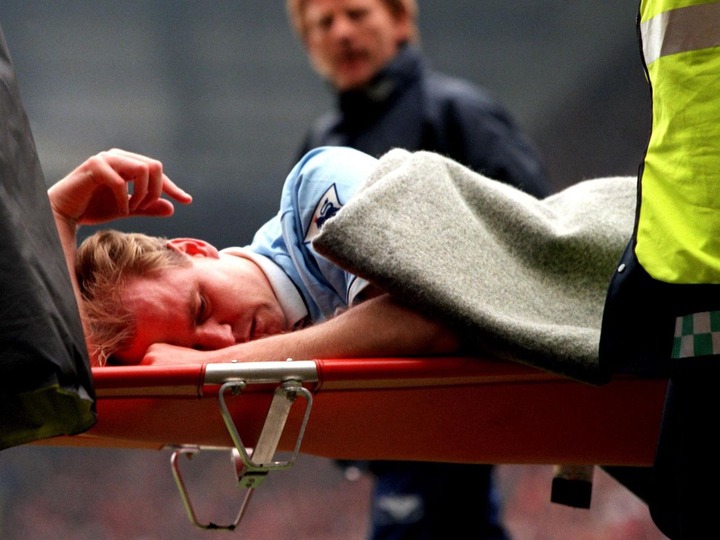 David Busst's career as a Coventry defender was cut short on April 8th, 1996, after his collision with two Man United players. This left him with extensive Compound Fracture to his tibia and fibula of his right leg. Ultimately, he had to give up on the game he loves so much as a result of the injury. His injury is seen as one of the worst since Premier League history.
2- Dean Ashton: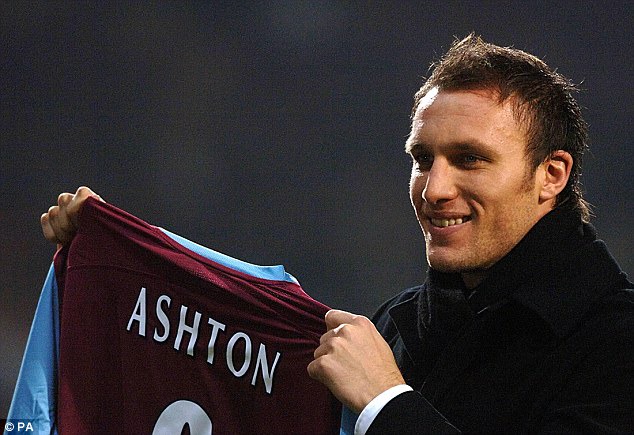 Dean was a natural goal scorer and had the potentials of being a great striker in England. Unfortunately, his dreams were cut short after he suffered from a shattered ankle inflicted by Shawn Wright Philips. This accident stooped his career abruptly at the age of twenty-six.
3- Luc Nilis: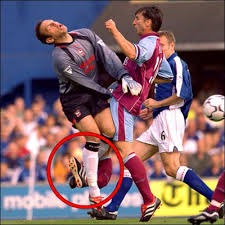 Nilis's career at Aston Villa came to an end after he suffered a severe fracture on his right shin. The fracture was so severe that an amputation was considered. This forced Nilis into early retirement, eventually leading him to a coaching career. He also admitted same when he said in an interview that "I almost lost my legs".
4- Sam Hutchinson: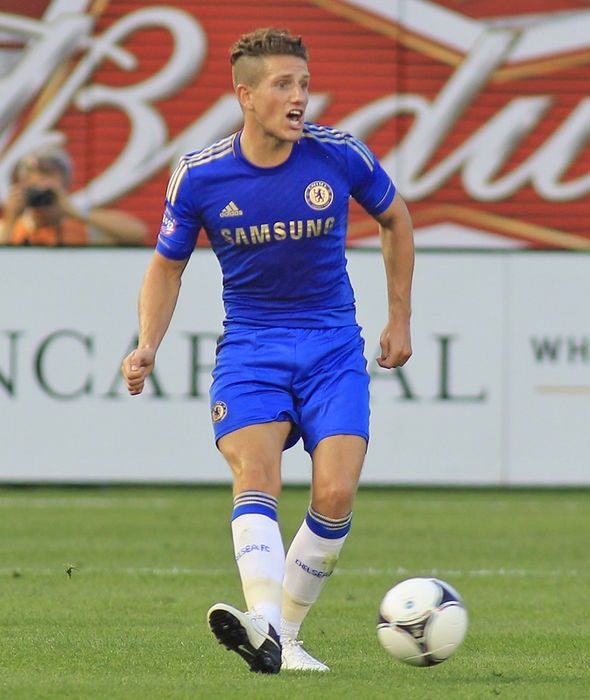 He is another superstar whose career was cut short by injuries. Sam's knee injuries were reoccurring and he had to retire at the age of 21, although he was allowed to return to his club after a year and a half of making progress.
5- Alf-Inge Haaland: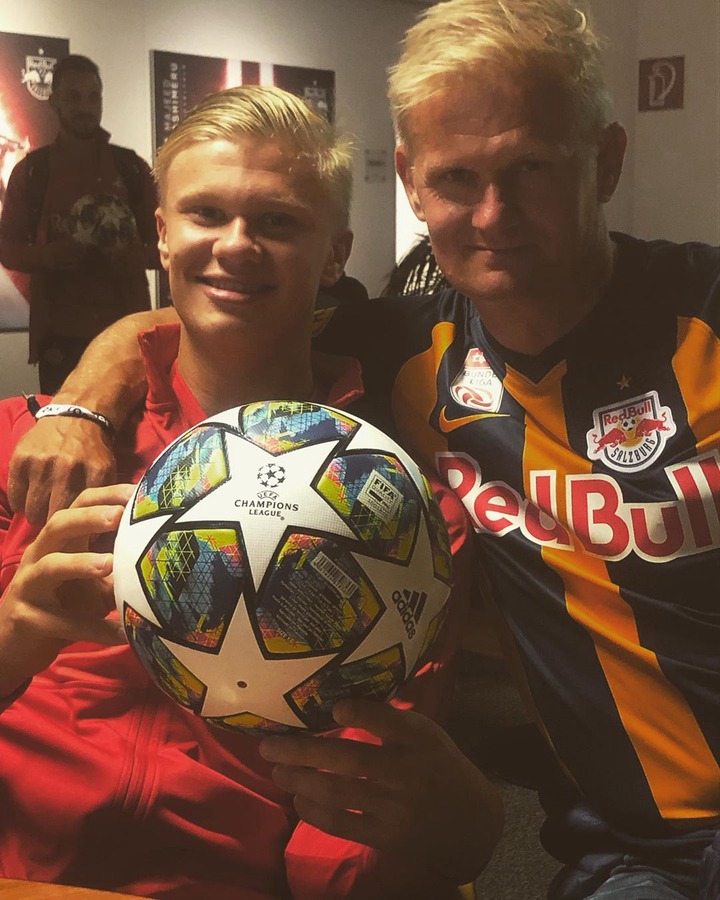 Haaland got put to early retirement by the football player, Keane. There are reports in many quarters that the atrocious tackle on Erling Halaand's dad which forced his immediate retirement from the round leather game, was malicious and intentional.
6- Ryan Mason: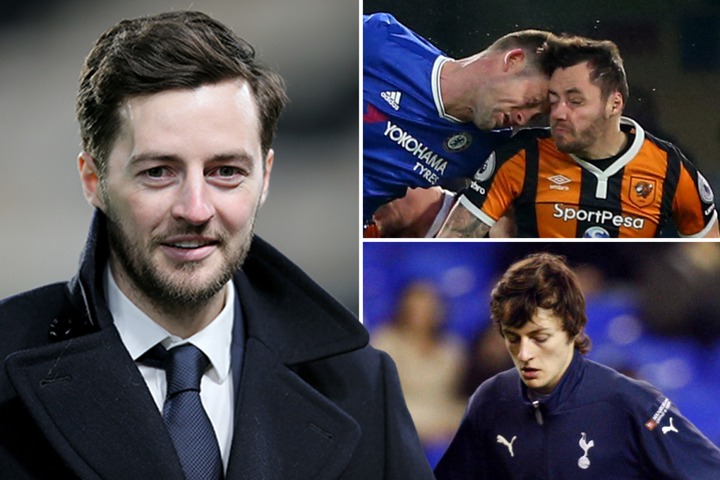 After clashing heads with Gary Cahill, Ryan fractured a skull and decided to retire on medical advice. The clash had the paramedics attending to Ryan for 8 minutes on the pitch before he could be taken away on the stretcher. He was lucky to escape death and was eventually forced into early retirement in 2018. He became the youngest coach in the world after Mourinho was sacked as coach of Tottenham Hotspur.
7- Jamie Redknapp: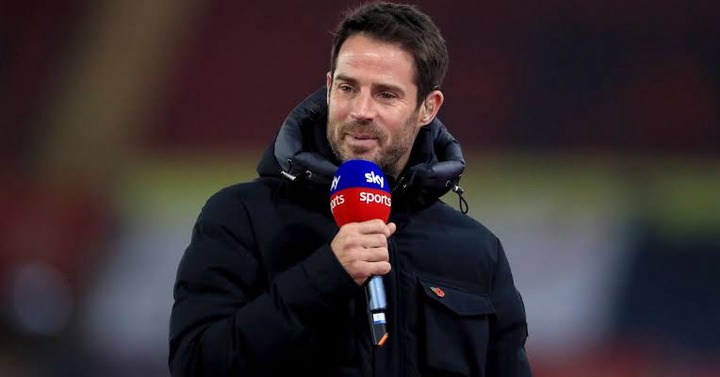 He played for Liverpool in the central midfield position. He sustained an injury in 2000 which eventually led to his early retirement in 2005. He is currently a football pundit and writes for Sky Sports too.
8- Stuart Holden: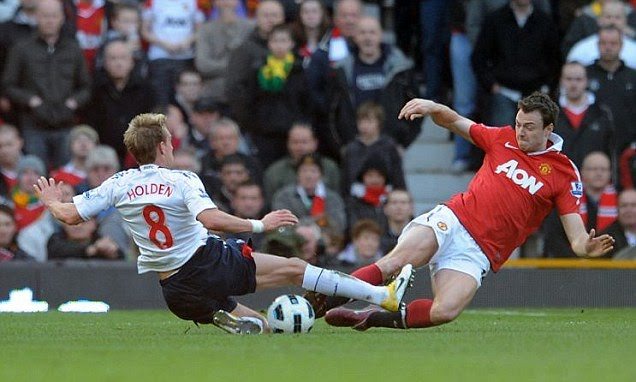 A tackle left Holden with a fractured femur, cartilage, and a gash that required 26 stitches. This injury eventually led to Holden's untimely retirement.
Holden later stated that he didn't hold any grudges against Manchester United's player, Johnny Evans. He was the one responsible for the career ending tackle.
9- Pierluigi Casiraghi: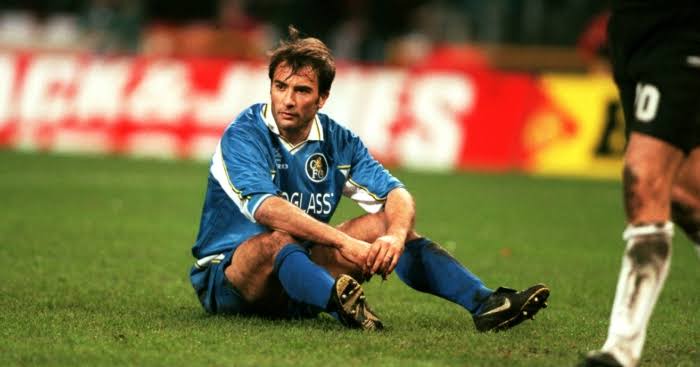 Casiraghi was an important Chelsea striker at the time. His limelight was stopped abruptly after colliding with Westham's keeper in a match. This left him with knee ligament damage which required 10 operations. This injury forced the bright star to retire at the age of 28.
He would later return to the Stamford Bridge as asistant manager alongside former teammate, Zola. His second stint at the club was not successful.
10- Owen Hargreaves: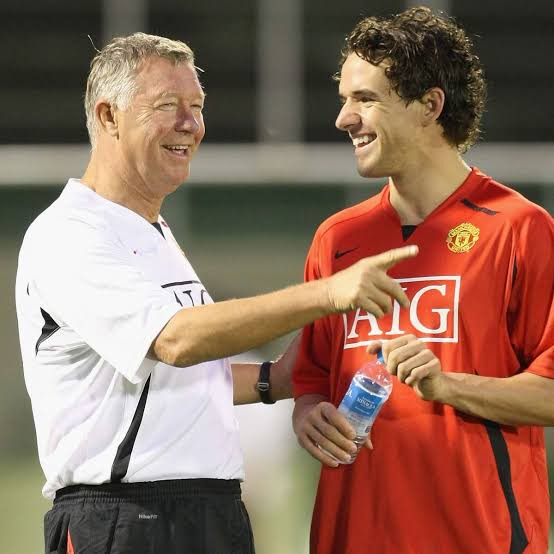 Hargreaves was an excellent defensive midfielder whose career was cut short in 2011 due to reoccurring injuries. Owen eventually retired at the age of 31.
11- Ronaldo De Lima: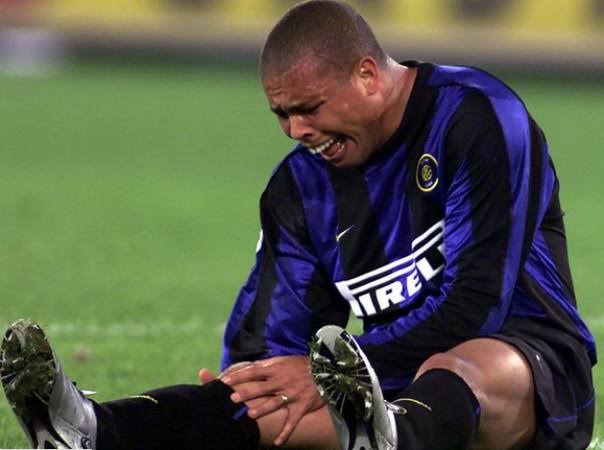 De Lima scored 200 goals at the age of 23. His career was cut short by a reoccurring knee injuries that made him inactive. He eventually retired at the age of 34.
The world was deprived of this wonderful player just a few years after leading the Brazilian team to World Cup honours.
12- Seth Johnson: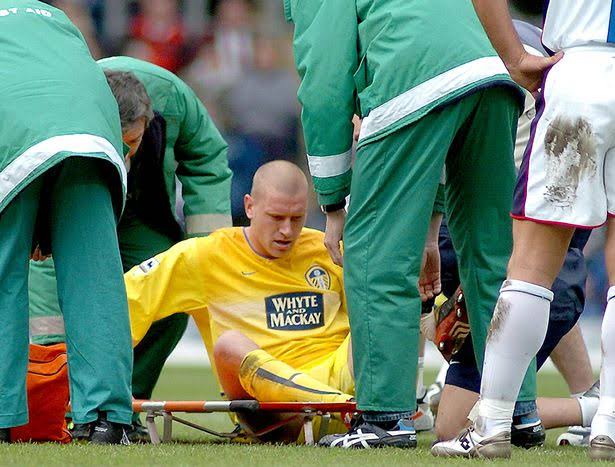 Johnson retired at the age of 28 after a knee injury.
13- Jack Collison: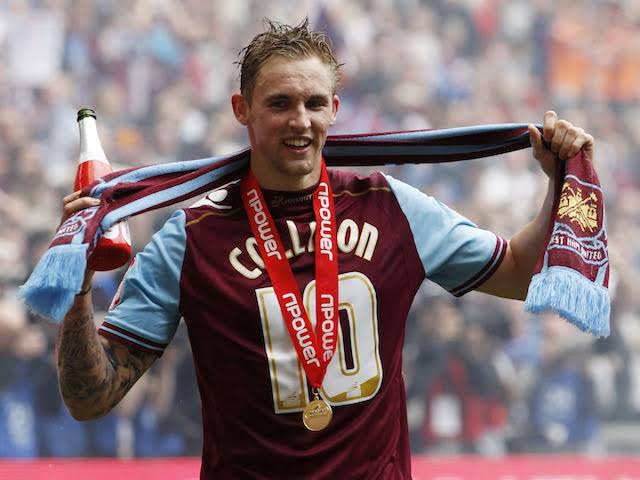 After moving from WestHam to a new club and making 12 appearances, Collison retired at 27 due to a persistent knee injury.
14- Dean Ashton: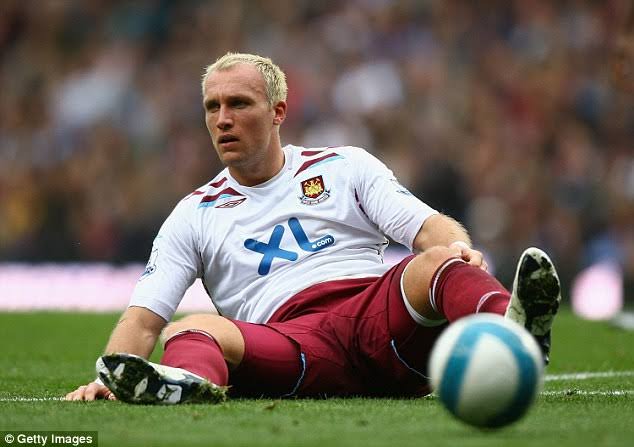 After a long-standing ankle injury, Ashton was forced to retire at the age of 26.
He was quoted as saying that –
"There's not a day that goes by where I don't think about still wanting to play… my life's never going to be the same".
15- Emmanuel Petit: The France superstar announced his retirement in 2005 after failing to recover from a knee injury.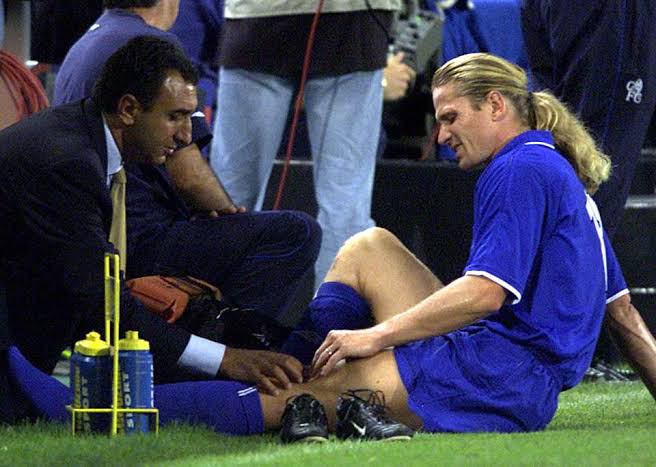 His story is a little bit funny. According to the former Arsenal, Barca and Chelsea player, he believed that some used voodoo to curse him. From reports, he admitted ignoring the warning which told him to sacrifice a cow to avert an impending doom in his footballing career. Petit said –
"There were African street vendors going around, and one came up and set out some of his stuff in front of me.
"He told me: 'There are rumours going around that a marabout has put an evil spell on you. People are jealous of you, and a serious injury will end your career."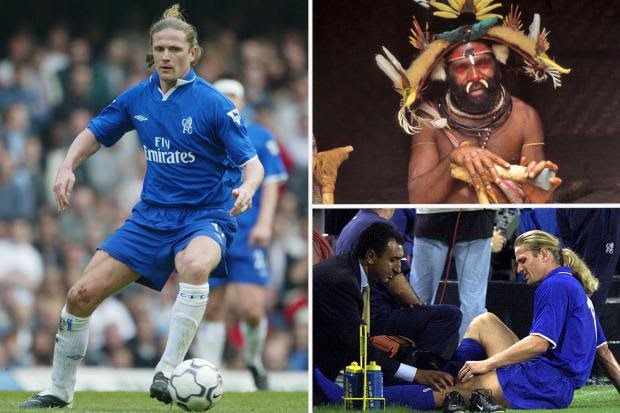 According to him –
"I asked him what I could do to prevent this happening. He said: 'You have to kill a cow.'
He went on to say he didn't act as he was told, and that he suffered an injury six months later which forced him into retirement.